A pensioner from Glasgow has received more than 4000 cards after an appeal to make her 101st birthday special went viral.
Edna Clayton spent her centenary birthday alone due to lockdown restrictions and didn't even receive a letter from the Queen due to an admin error.
But this year, her birthday has become a lot more exciting after staff at Hector House Care Home in Shawlands came up with an elaborate plan.
Following an online appeal for people to send in cards, thousands arrived in just a few days.
"What can I say to all of you? I'm very, very grateful," Edna told STV News.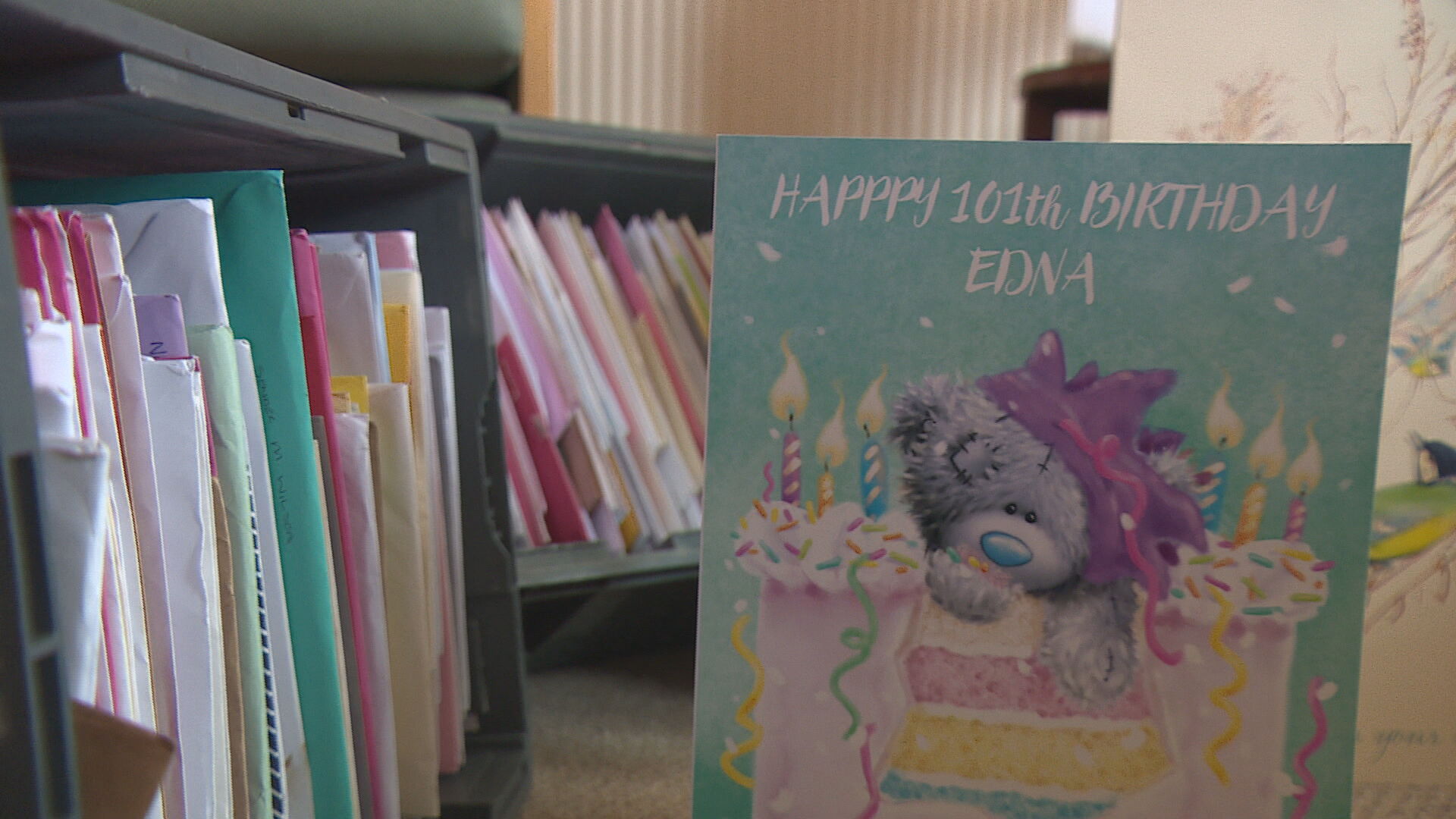 "Before I knew it, it was viral," said care home manager Angela Todd.
"It's gone worldwide.
"Over four-and-a-half thousand cards have arrived already.
"The postman's told us there's another box coming today.
"All these cards have really cheered up Edna, and all the residents of the home."
Cards and presents have arrived from all over the world – and messages from celebrities too.
Actors David Tennant and Michael Sheen sent Edna a birthday message from the set of their Amazon Prime series Good Omens.
"Wishing you a very happy 101st birthday," said Sheen.
"101st birthday – that is quite impressive, it has to be said," added Tennant.
"Well done."
Edna, originally from Anderston, lived in Battlefield on the southside of Glasgow for decades.
The pensioner was a full-time carer to her son, James.
She was a popular figure in the community and prior to lockdown was often seen with James shopping or heading to the local library.
She has lived through 25 prime ministers and a global pandemic, and ahead of her 101st birthday shared her secret to a long life.
She said: "I'm just happy to be alive. That's something isn't it. You just have to get on with it.
"Here's to the next 100 years."