A family whose teenage son has been diagnosed with a rare form of brain cancer are backing calls to increase research funding into the deadly condition.
Daniel Caplan, from Newton Mearns, East Renfrewshire, was aged 16 when medics discovered the tumour last month. He has since turned 17.
The Celtic fan's parents are urging people to sign a petition launched by Fiona Govan, whose three-year-old grandson Logan died three years ago.
It calls for increased UK Government funding for childhood cancer research.
Around 10% of children survive longer than two years after a diagnosis of Diffuse Intrinsic Pontine Glioma (DIPG).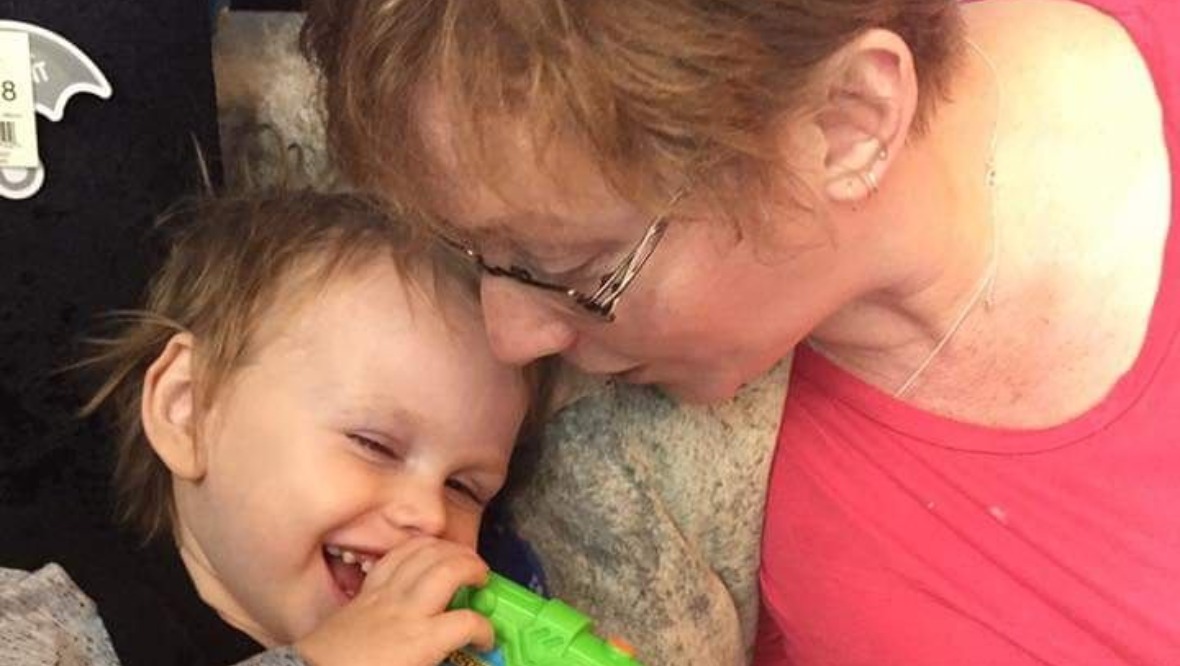 Daniel's mum Alison said: "Six weeks ago my beautiful 16-year-old son was diagnosed with brainstem cancer.
"The prognosis for DMG/DIPG is devastating. Every nine days another family in the UK gets this news. Please sign this petition to improve research into this deadly childhood cancer."
Ms Govan, of Dalry, Ayrshire, told STV News: "To be totally honest, every time a DIPG family hears about another one, it just breaks you a wee bit.
"There are a few outliers who seem to do well for years, but because of lack of investment and attention and awareness and funding for research, there's pretty much going to be one outcome."
'To be totally honest, every time a DIPG family hears about another one, it just breaks you a wee bit.'

Fiona Govan
Alison and her husband Brian have won social media support of former Celtic player and cancer survivor John Hartson.
Ms Govan's petition to the UK Government states: "12 kids in the UK are diagnosed with cancer daily.
"One in five will die within five years, often of the deadliest types like DIPG (brainstem cancer) – fatal on diagnosis and other cancers on relapse.
"Yet there has been little, or no, funding for research into these cancers and little, or no, progress."
In 2018 the government announced £40m over five years for brain tumour research, adding: "We know that a cancer diagnosis is devastating to families. That is why cancer survival is our priority made clear in the NHS Long-Term Plan."
The petition — supported by leading cancer specialist Dr Karol Sikora — has been signed by more than 70,000 people. If it reaches 100,000, then it will be considered for debate in the House of Commons.
Glasgow-based charity Funding Neuro says there has been no change in standard treatment of DIPG for more than 50 years.
They are working with neurosurgeon Professor Steven Gill on a new way to deliver drugs directly into the brain.
A clinical trial is ready to begin, once a hospital venue can be found. In the meantime, the experimental treatment has been given to a small number of children with DIPG on compassionate grounds.
Chief executive Sharon Kane said: "Thanks to the bravery and commitment of the families and, of course, the children themselves, who have undergone this experimental treatment, the medical team have learned a considerable amount about how to deliver drugs safely into these tumours.
"Life expectancy increased in almost all of the children on the compassionate programme."