Plans to downgrade a neonatal unit in Wishaw have been branded "insane" by women who gave birth to premature children at the hospital.
Over 10,000 people have now backed a campaign urging the Scottish Government to rethink plans to downgrade University Hospital Wishaw's neonatal intensive care unit (NICU).
The Scottish Government are currently considering recommendations to consolidate intensive neonatal care into three large units in Glasgow, Edinburgh and Aberdeen.
This would result in the downgrading of multiple units currently carrying out the specialist care to some of the country's most vulnerable babies from a level three to level two.
The changes would impact other areas as well as Wishaw, including Ninewells in Dundee and Victoria Hospital in Kirkcaldy.
Angela Tierney, from Blantyre, gave birth at just over 27 weeks to her son Oliver, known as Olly, at Wishaw in May 2019.
Despite staff doing all the could to care for Olly in the neonatal intensive care unit, he later died five days after his birth.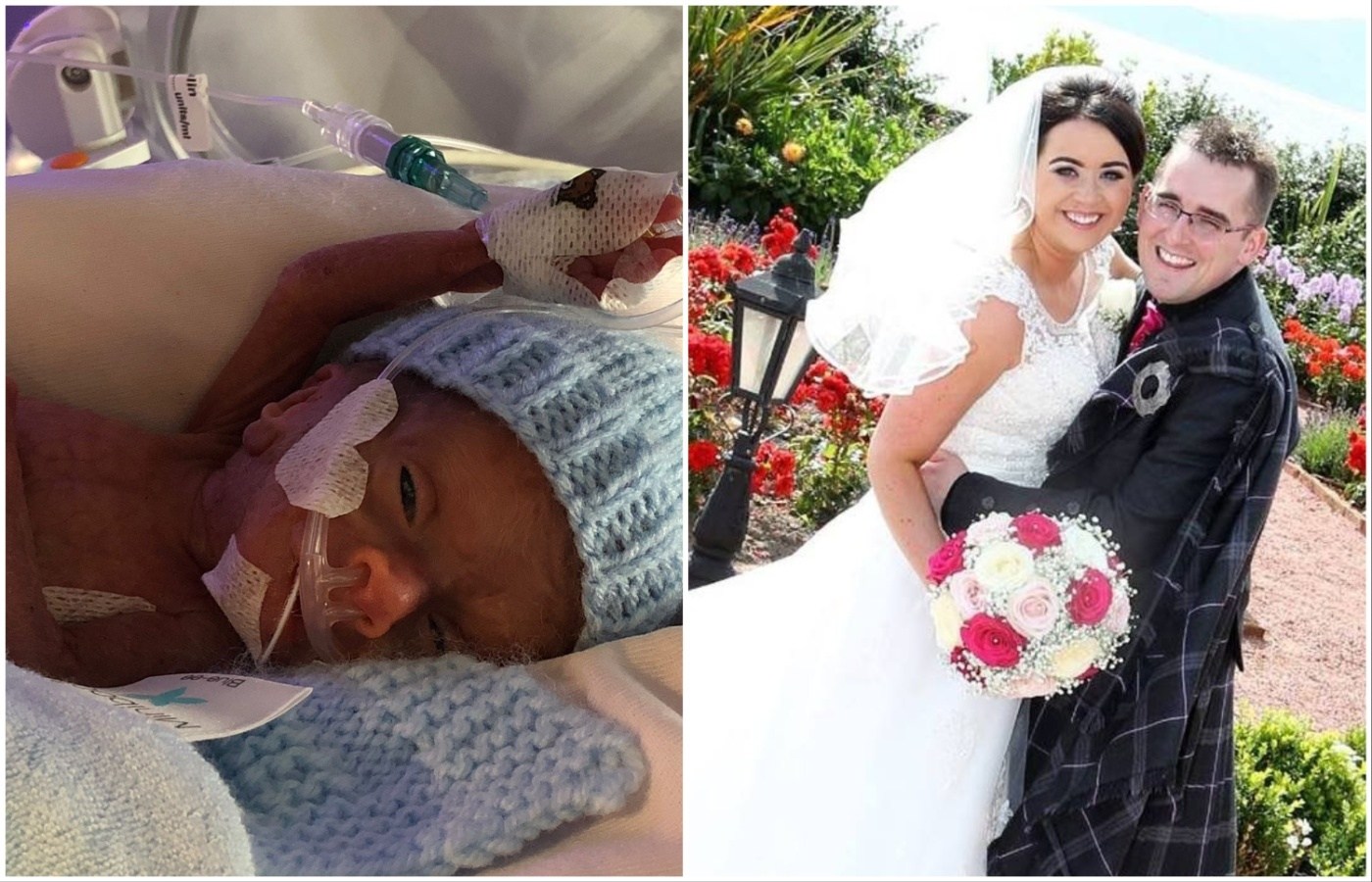 Angela, who was admitted to hospital four and a half weeks before delivering Olly, said staff at the hospital did everything they could to support her and her husband Barry through their son's final moments.
She says the care she received was testament to the dedication of the staff at the unit which is now facing the downgrade.
"As much as he was only here for five days, we got to built memories because of those wonderful people in the unit," she told STV News.
"They did everything they could and did everything I asked.
"Olly took his final breath in me and my husband's arms. We can never repay the kindness and care that was shown."
Angela and her husband felt so supported by the care they received from staff that they set up a Just Giving page in support of the health board and hold an 'Advent for Olly' each December in his memory.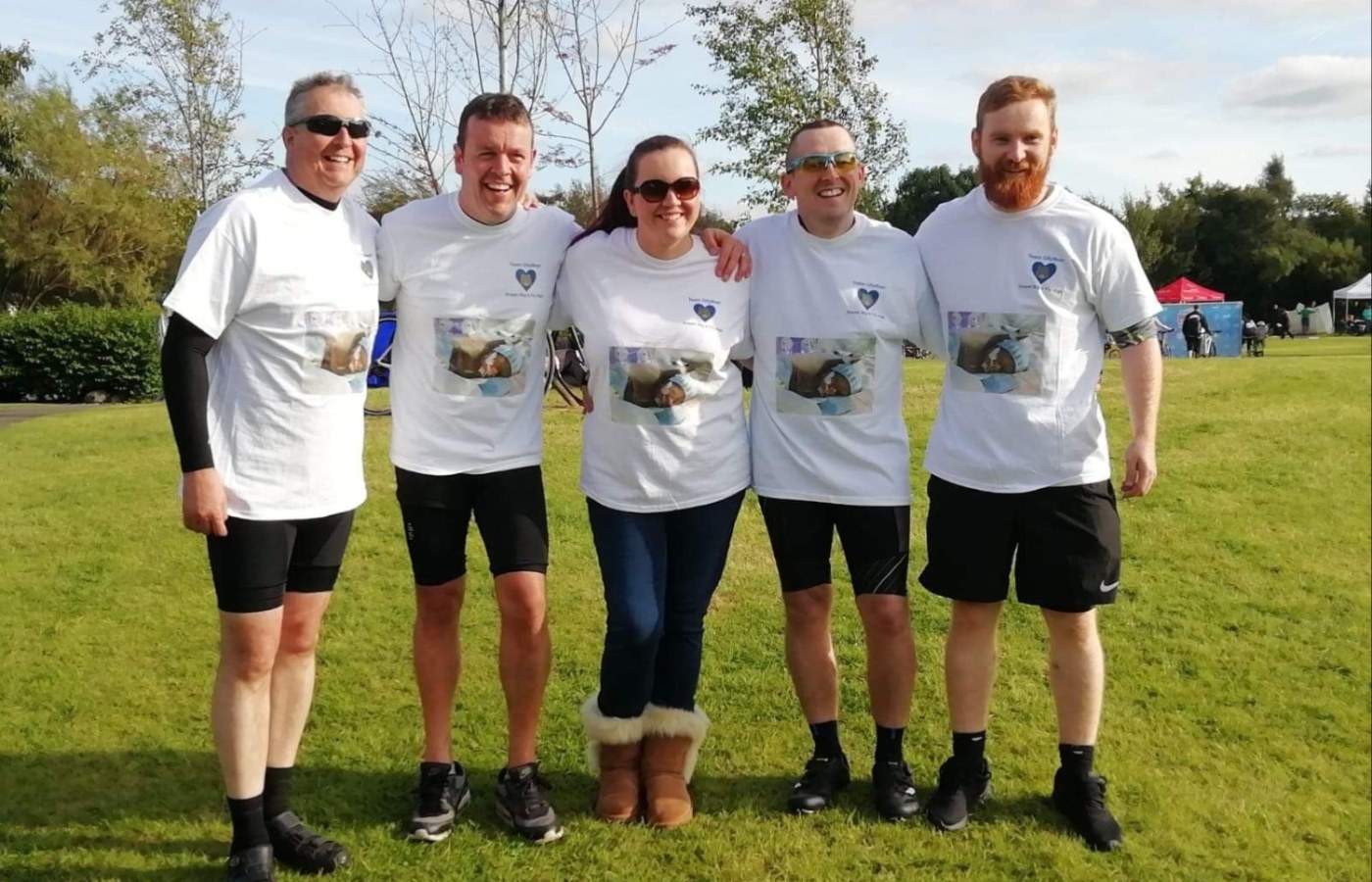 Angela, who later gave birth to her son Hugo in December 2020 at the same hospital, said staff at Wishaw built a "personal" relationship with families with nurses becoming known as "Olly's Aunties" during his time in the unit.
She fears the same personal relationship will not be possible for families if babies are transferred to bigger hospitals.
Her concerns are shared by Lynne McRitchie, who also gave birth at the neonatal unit in 2019 to her son Innes who was born four months premature.
Innes, who is now a "thriving" four-year-old, was born just two days after the threshold at which life support is commonly offered.
Lynne told STV News she believes he "would not have survived" if he had been transferred to another hospital.
She said: "I understand that each case is different and some babies have to go to another hospital.
"I know that if Innes was put through that he would not have survived."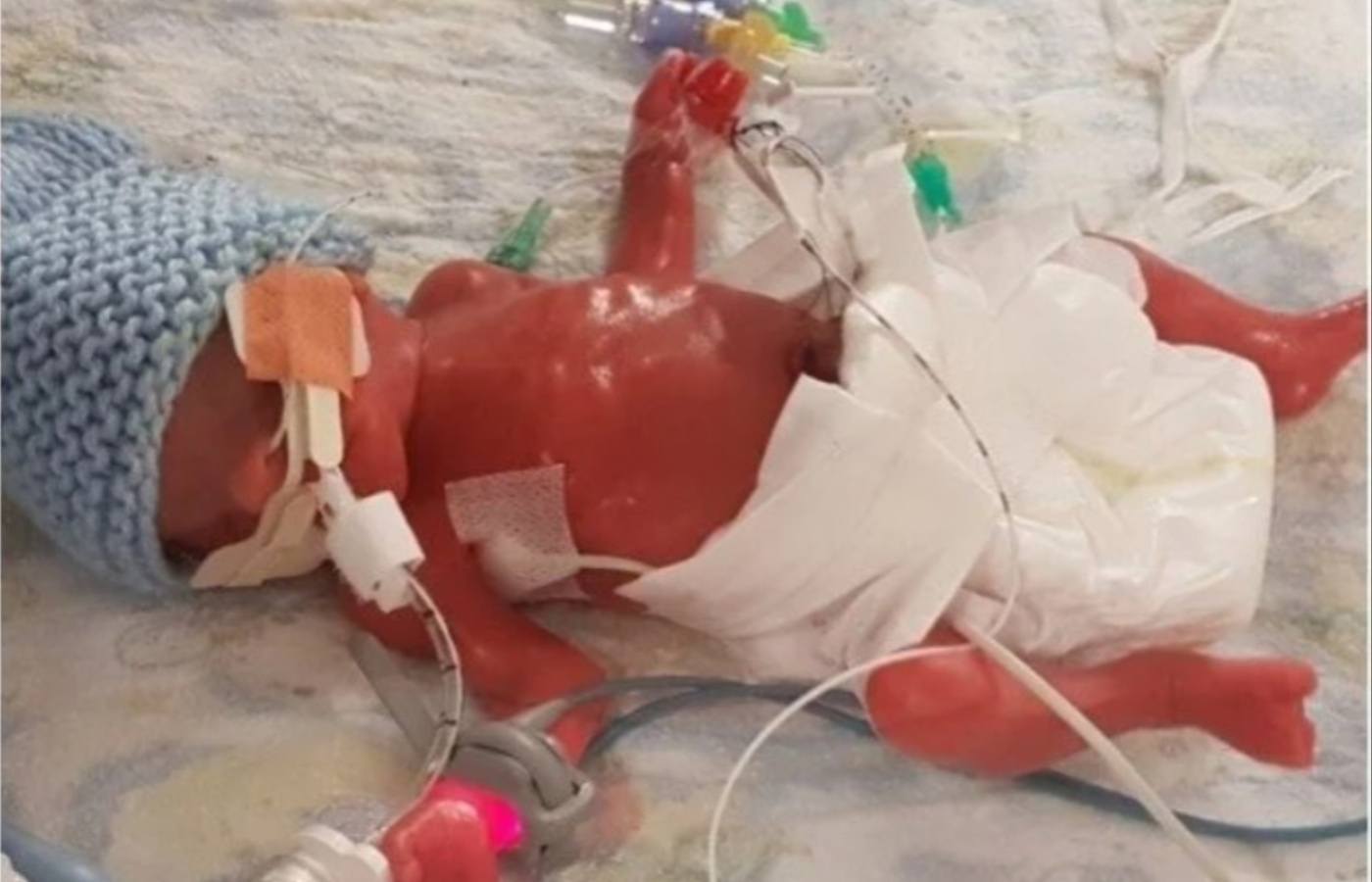 As Innes was born under 27 weeks he would likely have been affected by the proposed changes.
Innes spent four months in hospital after his birth and Lynne and her husband were able to easily travel to Wishaw from their home in East Kilbride while also caring for their son Callum, who was four years old at the time.
Lynne added: "They talk about keeping families together but parents have not been consulted on these plans.
"Mums and babies should not be separated and if there is not enough accommodation at these hospitals then that is what will happen.
"Parents would have to stay in hotels. Mums are often discharged before a baby and if there is nowhere for them to stay what will they do?"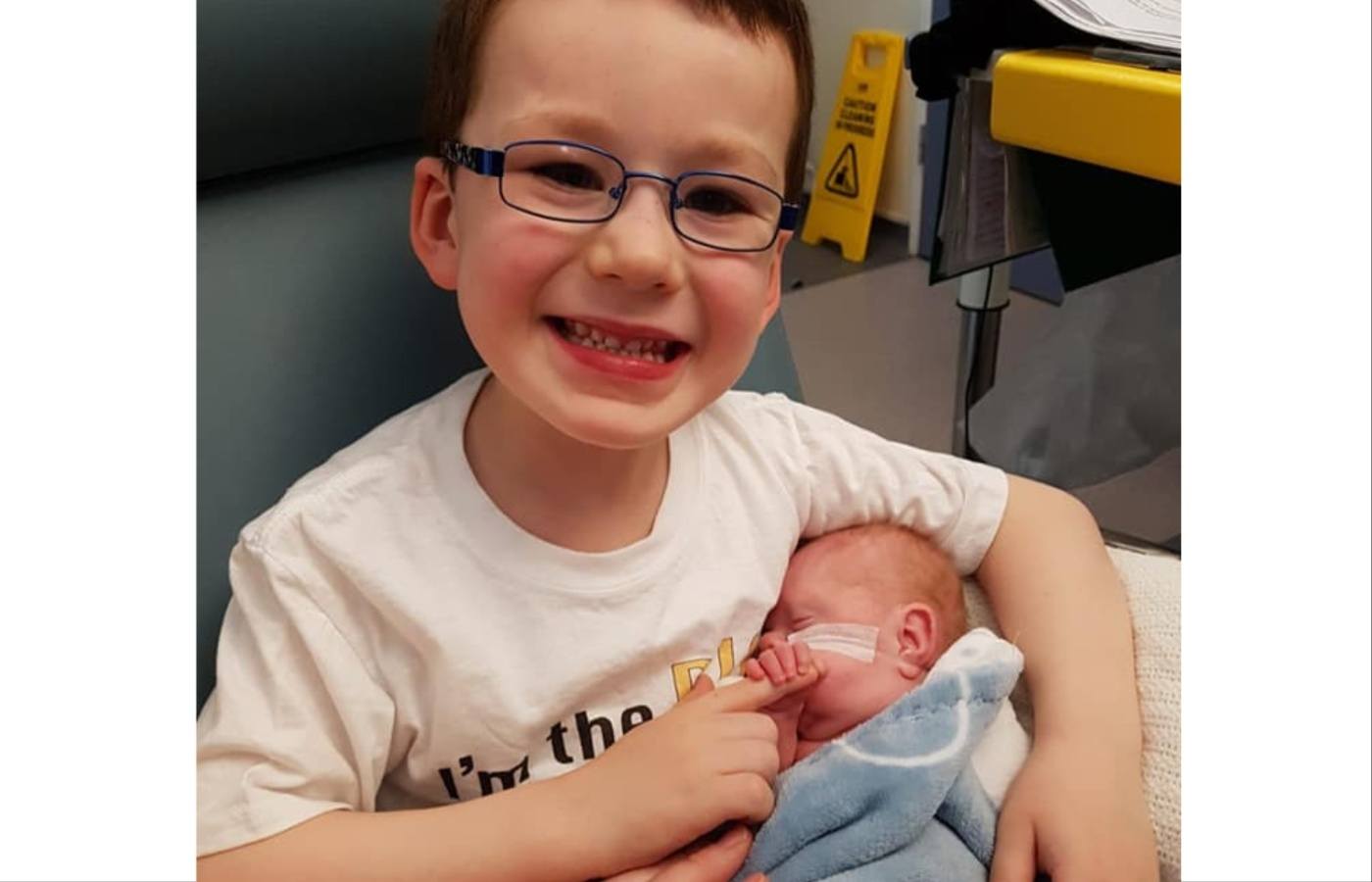 Lynne has launched a petition against the plans which has already gathered over 10,200 signatures.
The proposals were recommended to the government in the Best Start, the perinatal sub-group, and would see Scotland's eight neonatal intensive care units brought down to three.
In Scotland there are approximately 50,000 births a year. Of these, approximately 5,200 babies a year are admitted to neonatal care.
The Scottish Government say a majority of cases will continue to be treated in local neonatal units with specific intensive care wards being concentrated in Glasgow, Edinburgh and Aberdeen.
The government estimate that around 50 to 60 babies each year will be impacted by the changes and say babies would be returned to their local hospital "as soon as clinically appropriate".
However, concerns about the plans have been backed by Scottish Labour's Monica Lennon who wrote to the Scottish Government this week.
The Central Scotland MSP said: "I am concerned about the impact this will have on babies, their families and NHS staff."
She wrote: "The plans have serious implications for existing services, including the Neonatal Unit at University Hospital Wishaw (UHW) being downgraded from level three to level two. Several constituents have been in touch with me to express their concerns, and like them, I have deep reservations about the downgrade. It is feared that transferring from NHS Lanarkshire facilities to one of these larger neonatal facilities will place additional stress and strain on expectant parents and premature babies."
Ms Lennon highlighted that she was "concerned about the impact on families who may be faced with increased travel costs as a result of downgrading" and "the impact that the downgrading of the unit at UHW will have on bed space in the proposed large facilities"?
She added: "I am deeply concerned that there were no representatives of NHS Lanarkshire on the Perinatal Subgroup despite numerous other health boards being represented.
Jaki Lambert, director for Scotland at the Royal College of Midwives, said: "The best interests of the baby and parents must always be the focus of any service changes. The evidence suggests that concentrating expertise, resources and care in specialist units for babies born before 27 weeks delivers the best possible outcomes for them.
"However, it is essential that these three units have the capacity for all the babies that will need care, and accommodation for the mothers. This includes ensuring that parents get help with travel costs so that a lack of money does not prevent mothers and their partners from being with their baby for what can be a challenging, stressful and extended period of time.
"The Scottish Government have committed to monitoring this change in services to ensure it is delivering the right service for these babies and for parents, and this is welcome.
"It is also essential that staff on the non-specialist units delivering neonatal intensive care– where the vast majority of care for premature babies takes place – can continue to access training for staff to maintain the quality of care they are delivering."
Health board NHS Lanarkshire said they are "extremely disappointed" in the decision.
Judith Park, NHS Lanarkshire director of acute services, said: "While we are extremely disappointed that Lanarkshire will not be one of the specialist intensive care neonatal units, we accept the recommendations of the Best Start report for a new model of neonatal intensive care and will work alongside Scottish Government, staff within our neonatal unit at University Hospital Wishaw and the local population on the next steps following this announcement.
"Our dedicated staff will remain committed to providing the highest standard of neonatal care to babies and families in Lanarkshire."
A Scottish Government spokesperson said: "Local neonatal units, including Wishaw, will continue to provide care to those babies who need it, including a level of neonatal intensive care, and no neonatal units are closing as part of these plans.
"The decision to move to three national Neonatal Intensive Care Units has been made in line with strong evidence and advice from expert clinicians that specialist care will deliver improved outcomes for the smallest and sickest babies born in Scotland.
"These three units will offer specialist and complex care in fewer centres for the most pre-term and sickest babies."