The parents of a French cyclist who died after being struck by an HGV outside a casino in Glasgow have backed a campaign calling for tougher road safety measures in the city.
In an emotional tribute to their daughter, Emma Newman's parents described how she was a "strong and experienced" cyclist who had cycled in several major cities – but became "roadkill" just three months after moving to Glasgow.
Ms Newman, who was from Moulineaux in Paris, was pronounced dead after being transferred to the Queen Elizabeth University Hospital on Friday, January 27 following the collision. An investigation into the incident remains ongoing.
"The symbolism is terribly searing", Rose Marie Burke and John Newman said in a joint statement.
'Three months into living in Scotland, she was roadkill at that deadly junction.'

Rose Marie Burke and John Newman, Emma Newman's parents
"A young woman cyclist, 22 years old, on the cusp of adulthood, has carved out her path in life – devoted to making cities safer and more beautiful for all – but is crushed at the south entrance to the city centre of Glasgow.
"Our daughter, Emma Burke Newman, was a strong and experienced cyclist. She cycled everywhere in the much bigger cities of Paris, London, and Berlin. But, only three months into living in Scotland, she was roadkill at that deadly junction, as if the world were saying 'no, you cannot. Not now'.
"Instead, we must. We, her parents, feel compelled to push Scotland ahead, to make roads safer for everyone. It seems that society has accepted death and serious injury as a cost of getting from point A to B? We don't accept that.
"Had Emma lived, she would have made safer travel her life's work. Since she has not, we are taking on the mantle. It will help us of our grief, to ensure that her death was not in vain."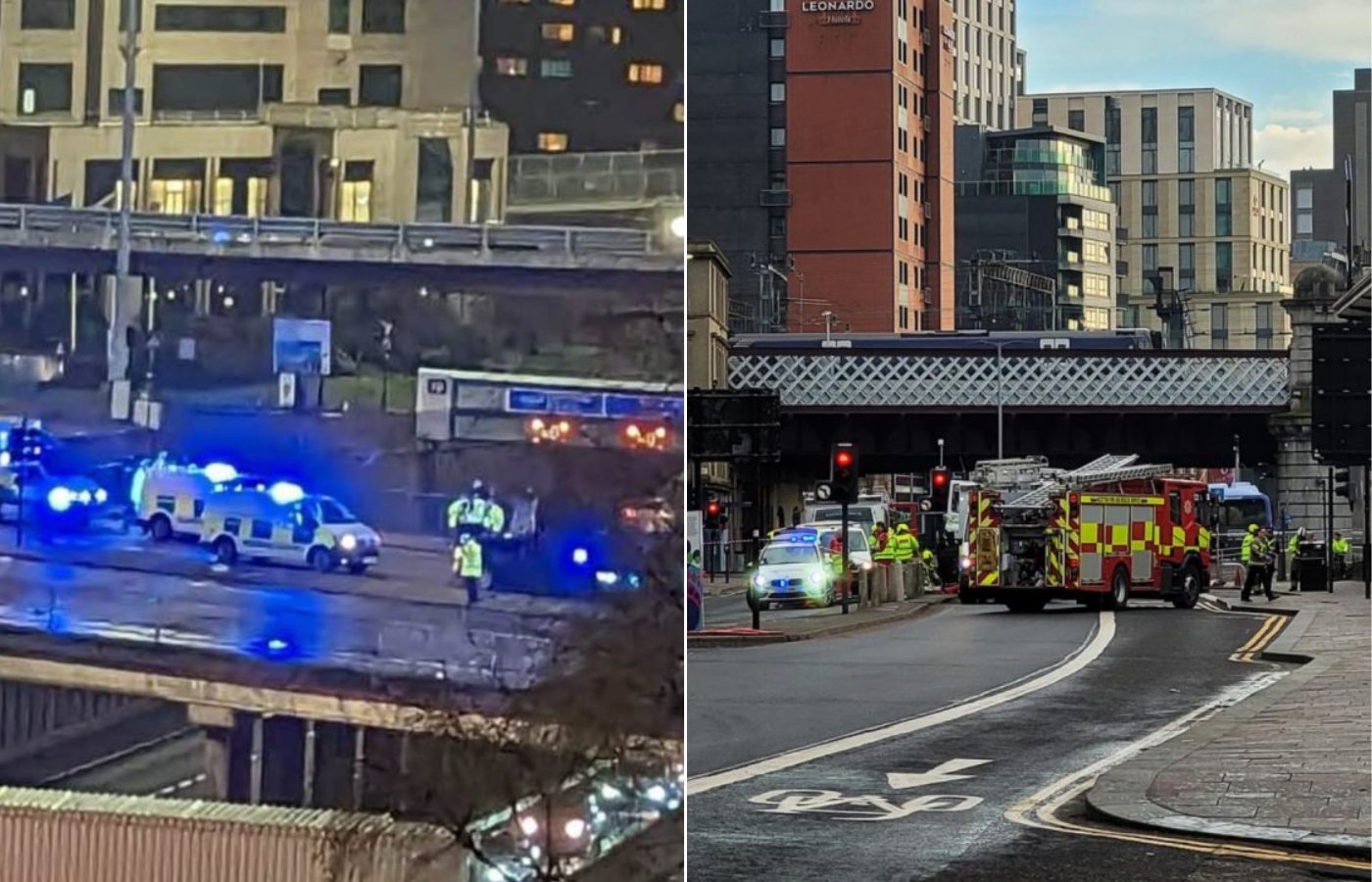 The fatal crash was one of three in the same week, which saw two other people killed in separate incidents in Glasgow.
On February 2, Chinenye Vera Okonkwo was struck by a vehicle while walking on St Vincent Street and on February 6, a 64-year-old dog walker died after being struck by a car in the Queenslie area.
The parents of Ms Newman have backed the Pedal on Parliament "no backpedalling" campaign, which aims to create safer roads for cyclists.
The event, which is being held on Saturday, is urging the Scottish Government to maintain its commitment to making Scotland a cycle-friendly country.
Campaigners will begin at the National Museum of Scotland in Edinburgh before riding and marching to the Scottish Parliament.
Emma's parents are calling for improvements to the infrastructure of roads, and for dangerous hotspots to be rectified, as well as improved safety standards for HGVs.
They continued: "Although we are still in mourning, we have decided to support Pedal on Parliament as our first political action. We are demanding 'No Backpedalling'.
"Scotland has great plans and the budget for active travel. Now it must deliver, without stalling. Given that the country is a decade or more behind, there is no time to lose – only more lives to be lost.
"What happened at this junction, we realise, is one case, but also an object lesson pointing to the need for long overdue progress to improve the safety of Scottish roads. Remember Emma, and may her life empower you to push Scotland ahead, full cycle, to fulfil its ambition for all active travellers.
"We hope you will join us in this endeavour."
Patrick Harvie, minister for active travel, said: "Road safety and investing in safe infrastructure are extremely high priorities for the Scottish Government.
"Emma's family and friends have my heartfelt sympathies in the wake of her tragic death, and as someone who cycles every week through the same intersection where Emma died, I know first-hand how much more we need to do if we're to ensure that everyone can be as safe as possible.
"While it wouldn't be right for me to comment about the ongoing enquiries, I can give an assurance that the Scottish Government will continue to do what's needed to make cycling safer right across the country.
"I'm pleased that we're now investing far more on active travel than ever before, to provide the facilities that make people feel safe and confident to walk, wheel and cycle on daily journeys.
"That is also why initiatives like Pedal on Parliament have been so important over the last ten years, and I'm looking forward to being there once again this weekend."
Transport spokesperson, Mark Ruskell MSP, said: "Our roads need to be cycle-friendly and safe for everyone. We have grown used to living in communities that prioritise cars over people and that has to change.
"Pedal on Parliament has been critical to pushing for safer communities that benefit people and planet.
"If we are to make cycling walking and wheeling more attractive, safe and fun, it means investing in the infrastructure.
"That means more segregated cycle paths, pedestrianised roads, wider pavements and a raft of other measures that can ensure our streets are more inclusive.
"There is a lot of important work being done, but there is far more to do.
"One vital step is the planned national roll out of 20mph speed limits which make for safer roads and are proven to save lives. Another is to build on the record investment that the Scottish Greens have delivered for walking, wheeling and cycling."
"The need to allow cycle cam footage to be uploaded to the Police to prosecute dangerous drivers is critical to deliver justice for cyclists."
STV News is now on WhatsApp
Get all the latest news from around the country
Follow STV News
Follow STV News on WhatsApp
Scan the QR code on your mobile device for all the latest news from around the country