Paisley was taken over by live performers and excited residents on Thursday night, to celebrate the start of the town's three-day Halloween Festival.
The historic town centre came alive with attractions including aerial acrobats, a fire-breathing dragon, drummers and flame-throwers – as well as a creepy spider's lair.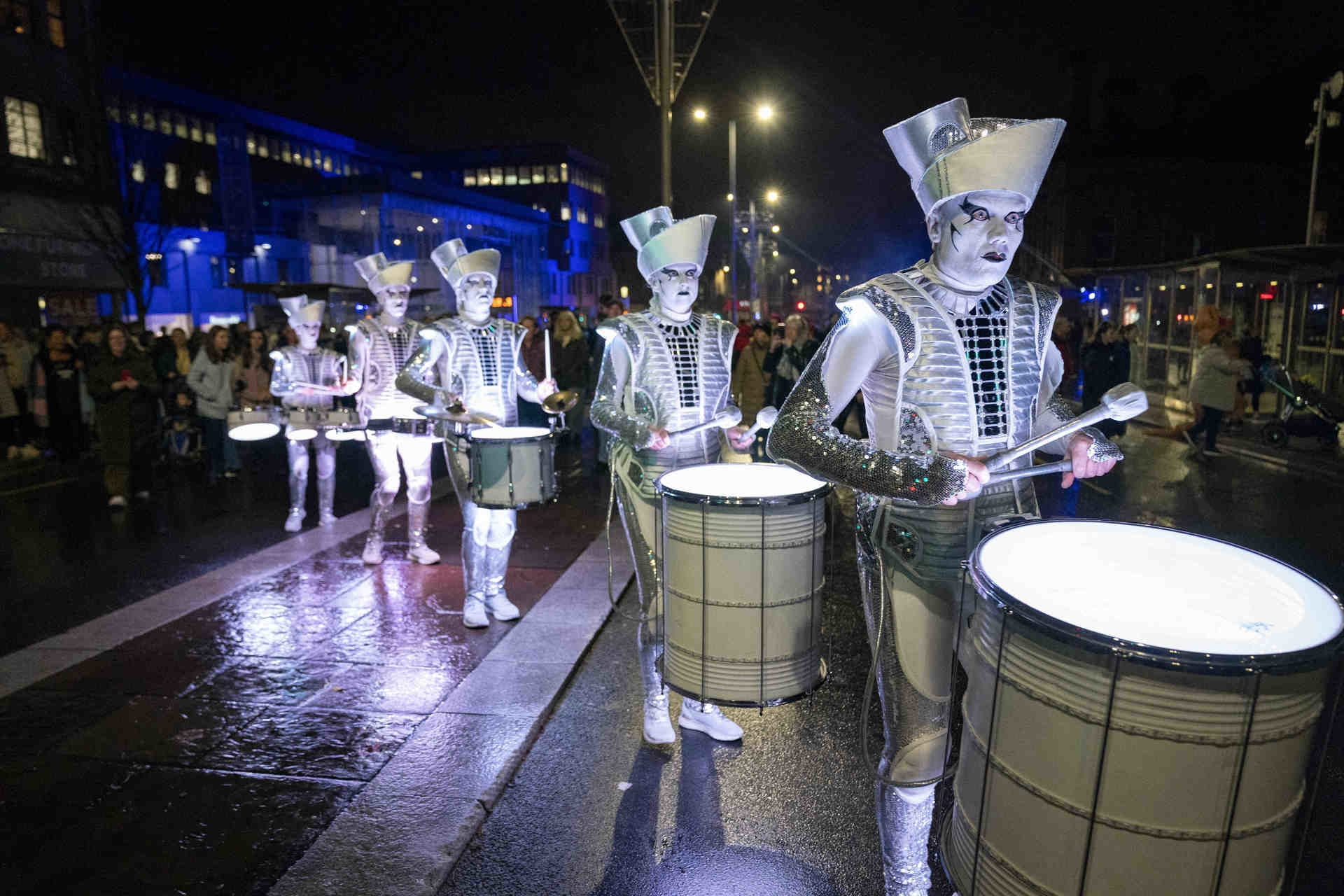 Young people from Starlight Youth Music Theatre brought to life the giant spider puppet, which sits in its own lair in Abbey Close complete with luminous eggs.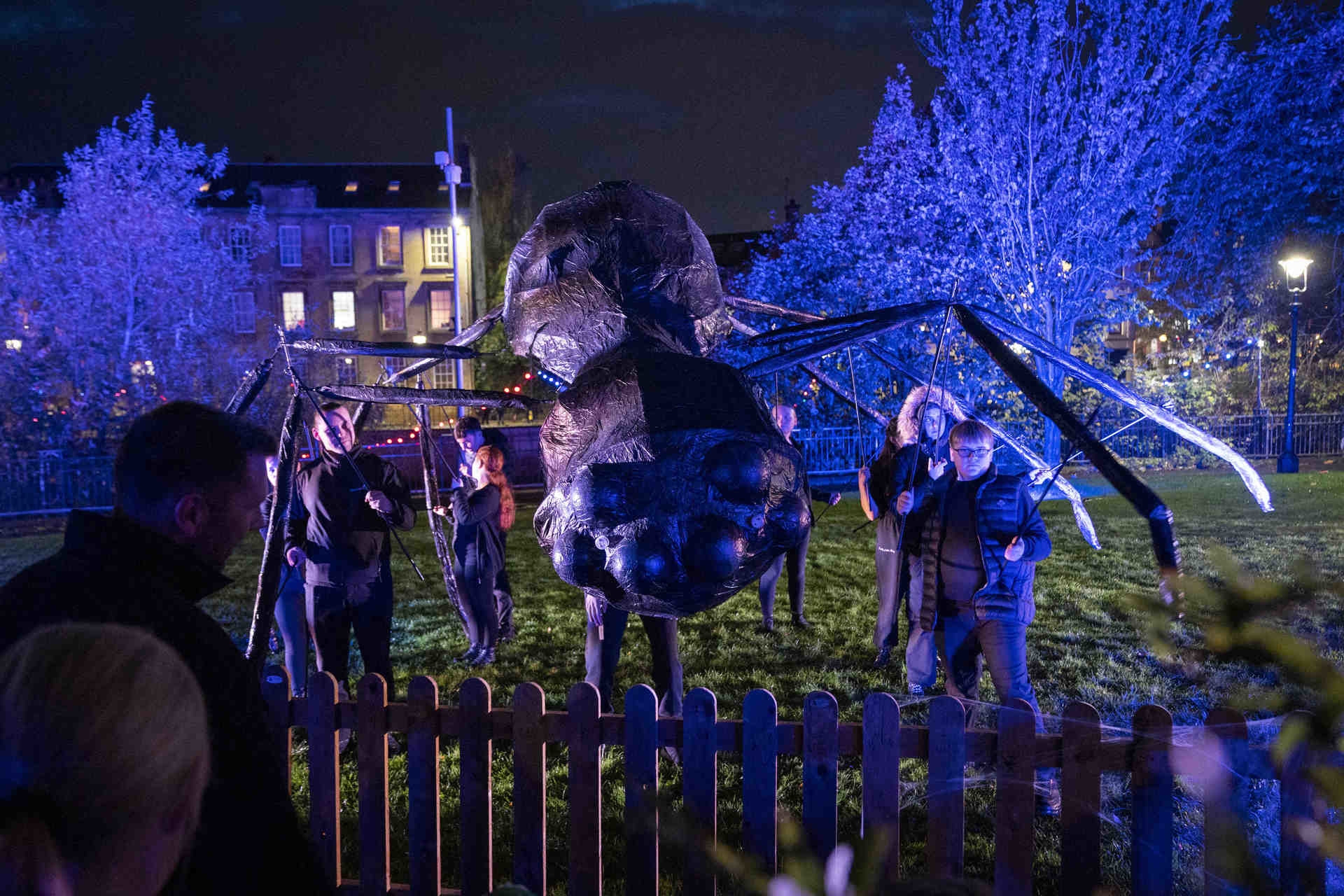 The puppet was inspired by the legendary story of Robert the Bruce, who was determined to 'try, try and try again' after watching a spider attempt over and over to weave a web, in a nod to Paisley's historic royal links.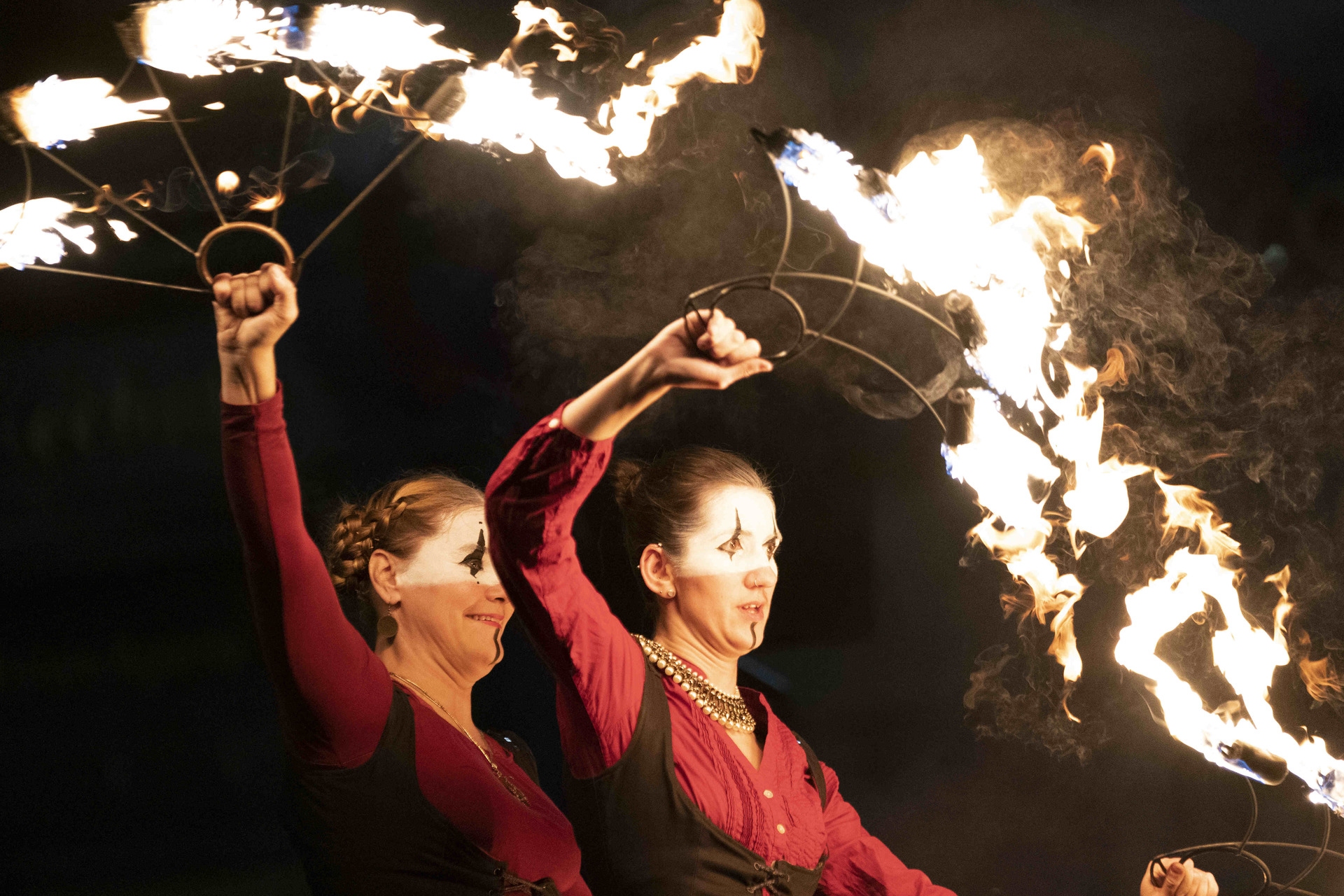 The free-to-attend family event will continue over Friday and Saturday between 6pm and 9pm, set against the illuminated backdrop of Paisley's 850-year-old Abbey.
Attendees can expect to enjoy live performances, specially-created installations, spoken-word projections and superhero-themed children's activities – all inspired by heroes, myths and legends.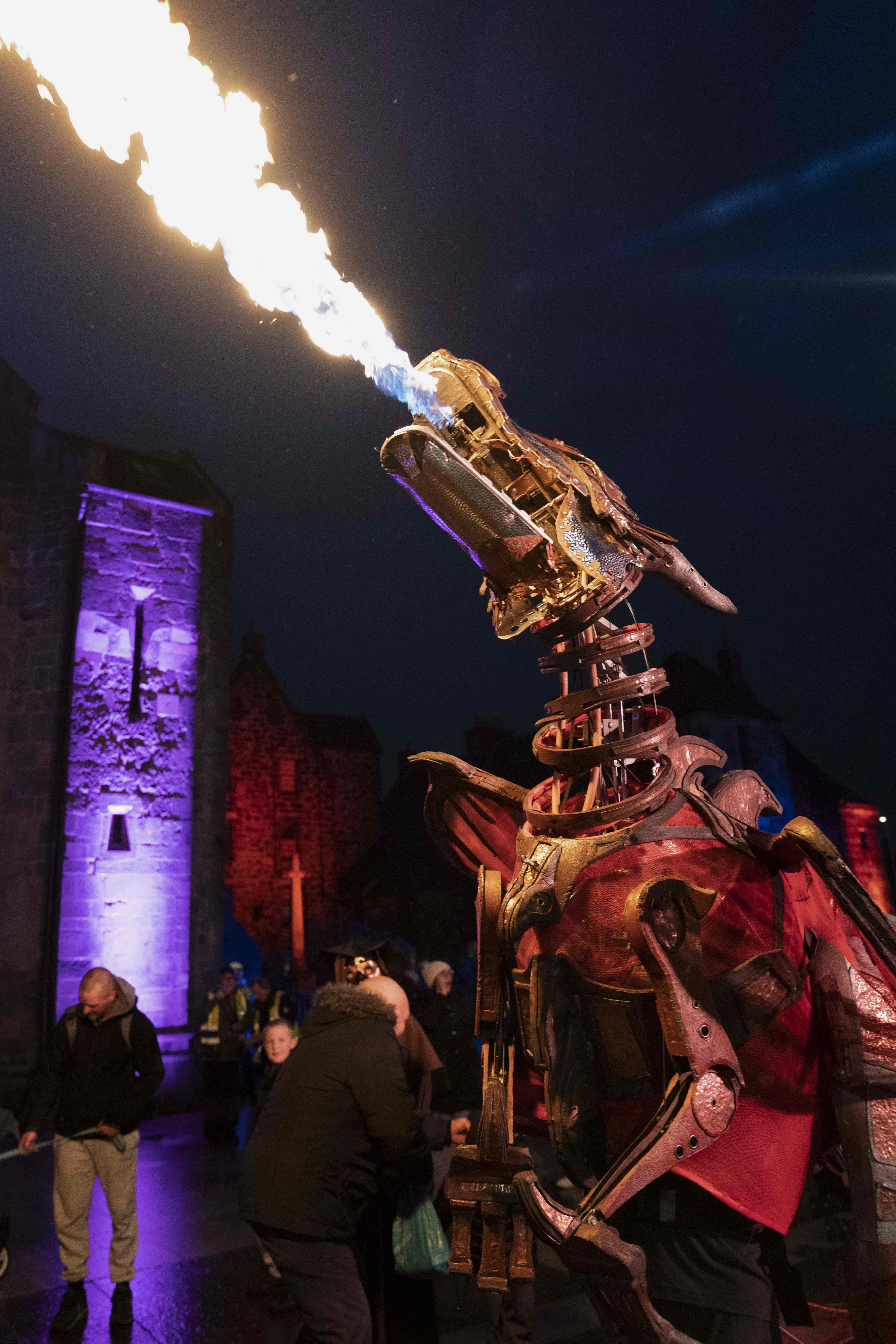 Paisley Halloween Festival is delivered by Renfrewshire Council in partnership with internationally-recognised circus performance specialists Cirque Bijo.