The owner of a B-listed former church in West Dunbartonshire has been left "devastated" after it caught fire for the second time in a week.
St Andrew's Church in Alexandria was engulfed in flames on Saturday evening with a huge plume of smoke billowing into the sky above the town just six days after another fire was extinguished on Easter Sunday.
Police Scotland has launched an investigation into the blazes believed to be deliberate.
Andrew Cuthbert, who bought the building in 2015 and had plans to transform it into an asset for the community, send it was "catastrophic".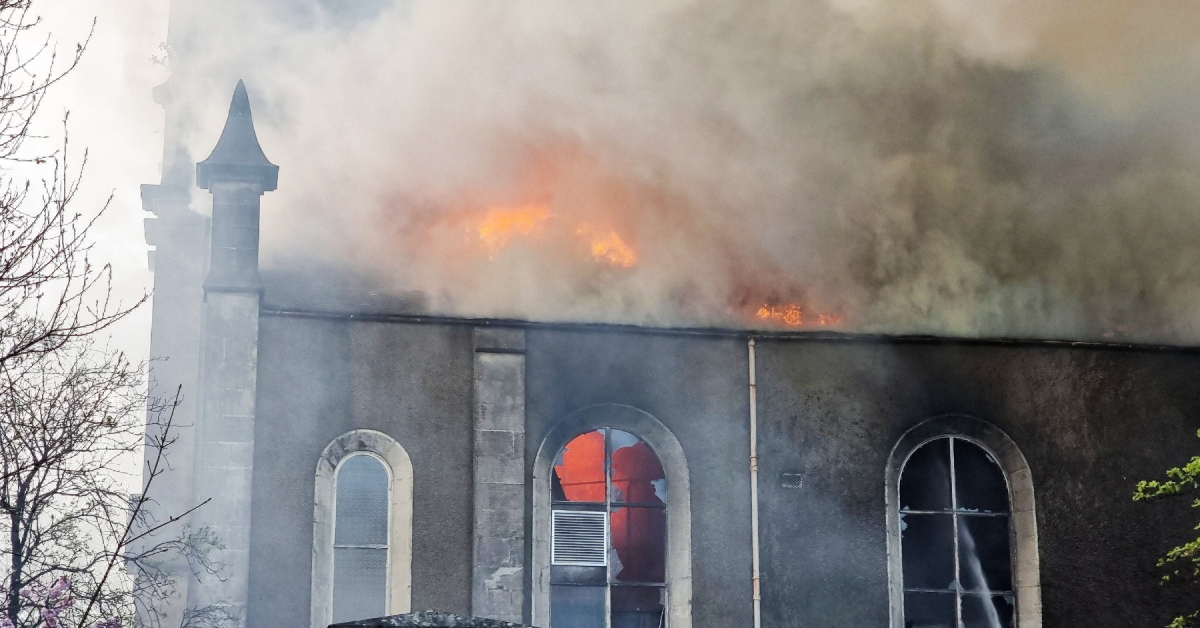 "Despite it not getting to where it should be, I always had that hope that it would become something and it would see people inside it in the future," he told STV News
"I'm really devastated."
Mr Cuthbert, who lives in Northern Ireland, received a phone call from Police Scotland on Saturday night. As they notified him of the fire, an associate involved in the plans to renovate the building sent him videos of the blaze.
As he watched the huge plume of smoke billow into the sky from St Andrew's Church, he realised it was far worse than any of the previous incidents at the building.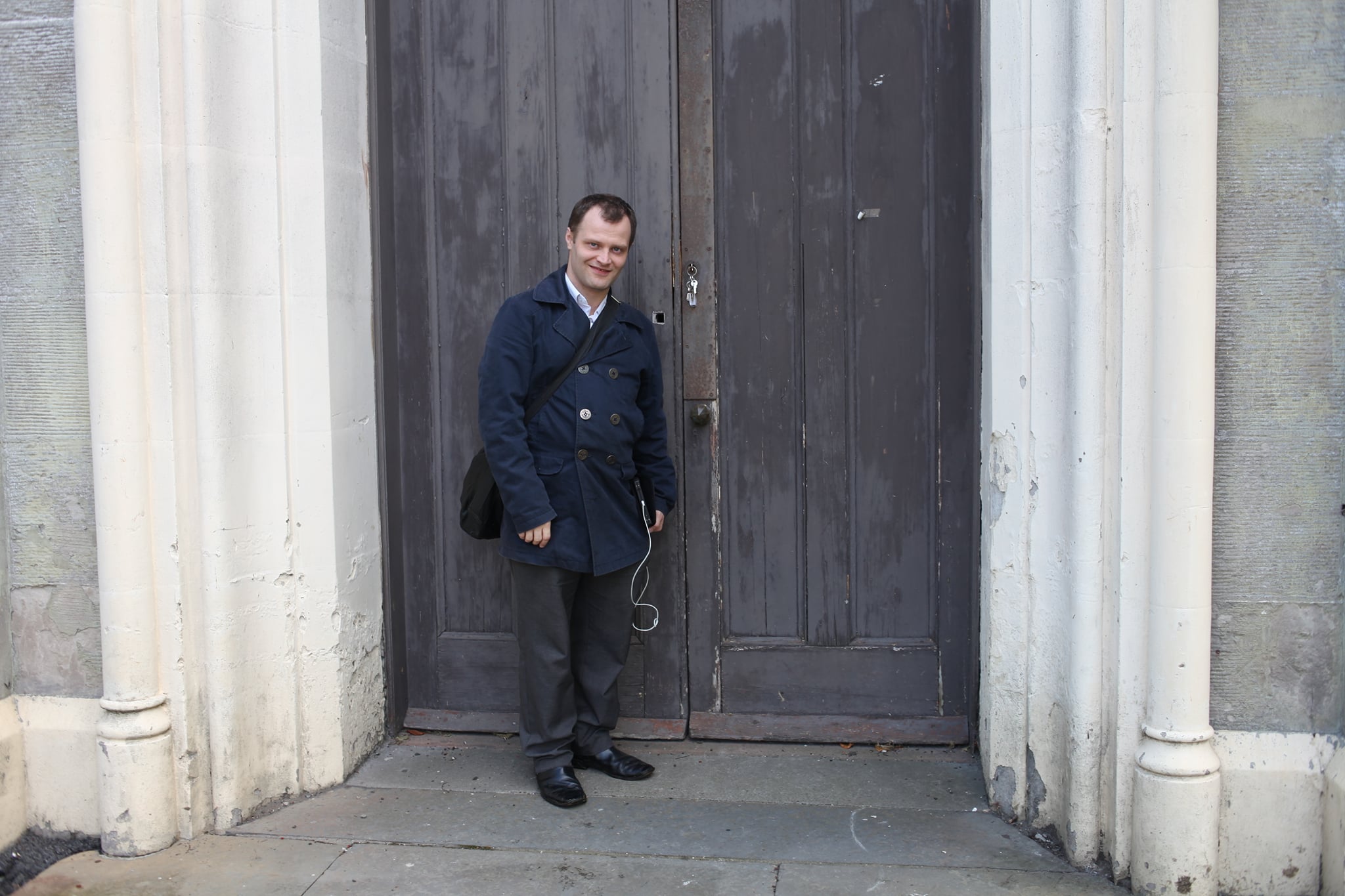 Over the years, Mr Cuthbert said, the property had had to be boarded up multiple times as people continued to try to break-in.
However, with three incidents in as many weeks, Mr Cuthbert has been left mystified by why the property has been targeted.
"I don't know who's done this, it has happened that frequently, someone is very persistent to make sure its happened," he said.
The building, which closed as a place of worship in 1995, has been derelict since 2012.
After buying it in an auction in 2015, Mr Cuthbert visited the church and, with some help, began cleaning up dead birds, fungus and rot, to get an idea of what work needed done to bring it back into use.
Last year, charity Viresco Studios was awarded a £750,000 grant from the Scottish Government's Regeneration Capital Grant Fund to transform the B-Listed building into a multi-use arts venue and creative work space.
However, the church requires extensive repairs with costs running up to £2m to fund its renovation.
It is unclear to what extent it has been damaged but the roof has been almost entirely destroyed leaving the brickwork walls standing like a shell.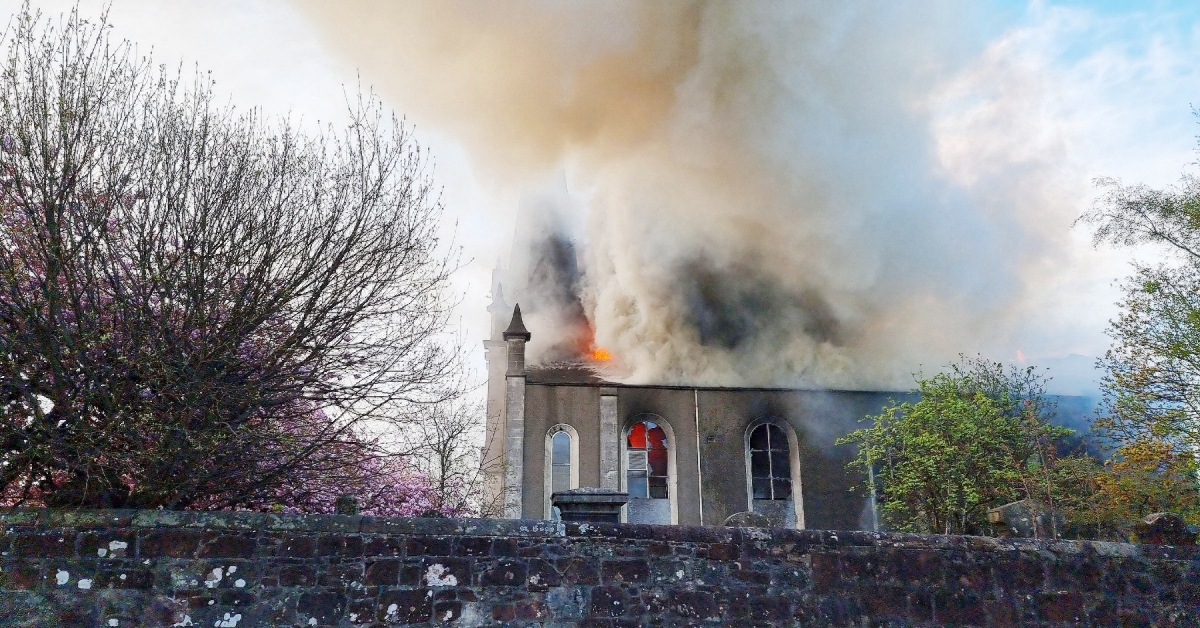 Mr Cuthbert had dreamt of making the building into a boon for Alexandria, a place he said he feels an affinity with having grown up in a housing estate in Northern Ireland.
"There's quite a bit of disadvantage. I'd hoped this could make a difference," he said.
"I'm wanting to fund whatever i can but £2m to do it in exactly the same way that was originally planned is beyond my capability."
He said a lot of people had reached out to offer support after the fire.
"I just pray it can be saved and that from this catastrophe an acorn can emerge from the ashes," Mr Cuthbert said.
"Sometimes it takes a catastrophe to make people realise what we're trying to do."
Mr Cuthbert told STV News that the building had no insurance and he had never had any intention of turning it into anything other than a community resource.
Detective sergeant Barry Convery of CID said : "We are investigating a fire at a derelict church at Main Street, Alexandria, which was reported to police around 7.50pm on Saturday, April 23, 2022.
"Local officers, along with Scottish Fire and Rescue Services attended the fire and thankfully there were no reports of any injuries.
"Enquiries are ongoing to establish the cause of the fire.
"I would appeal to the public to contact Police Scotland on 101 quoting incident number 3325 of Saturday, April 23, or alternatively you can call Crimestoppers anonymously on 0800 555 111 if you have any information that would assist our investigation."