Families campaigning against the potential closure of a Lanark care home are warning their loved ones wouldn't survive the move.
South Lanarkshire Council, who operate McClymont House, are running a consultation that could see the site shut down, along with another care home in the area.
The local authority say they haven't made any final decision on the sites but need to plug a £21m black hole in their budget for social care.
Many residents at McClymont House have advanced dementia or complex care needs.
The care home has been regularly praised by the Care Inspectorate – receiving a five star rating – and families say their loved ones receive excellent care.
Emma Koubayssi, whose nana Margaret is one of the residents, is running a campaign to stop its closure and is keeping families informed.
Like many residents, Margaret is living with dementia and McClymont House has had hugely positive impact on her health.
"She's the most glamorous person I've ever met," Emma told STV News. "Just the way she presents herself to the world. She's also got a lot of depth in her character, so she's not just someone that looks incredible."
"When we found McClymont House we were just over the moon because it was just kind of the sort of place we could imagine – it was just like my nana's home away from home."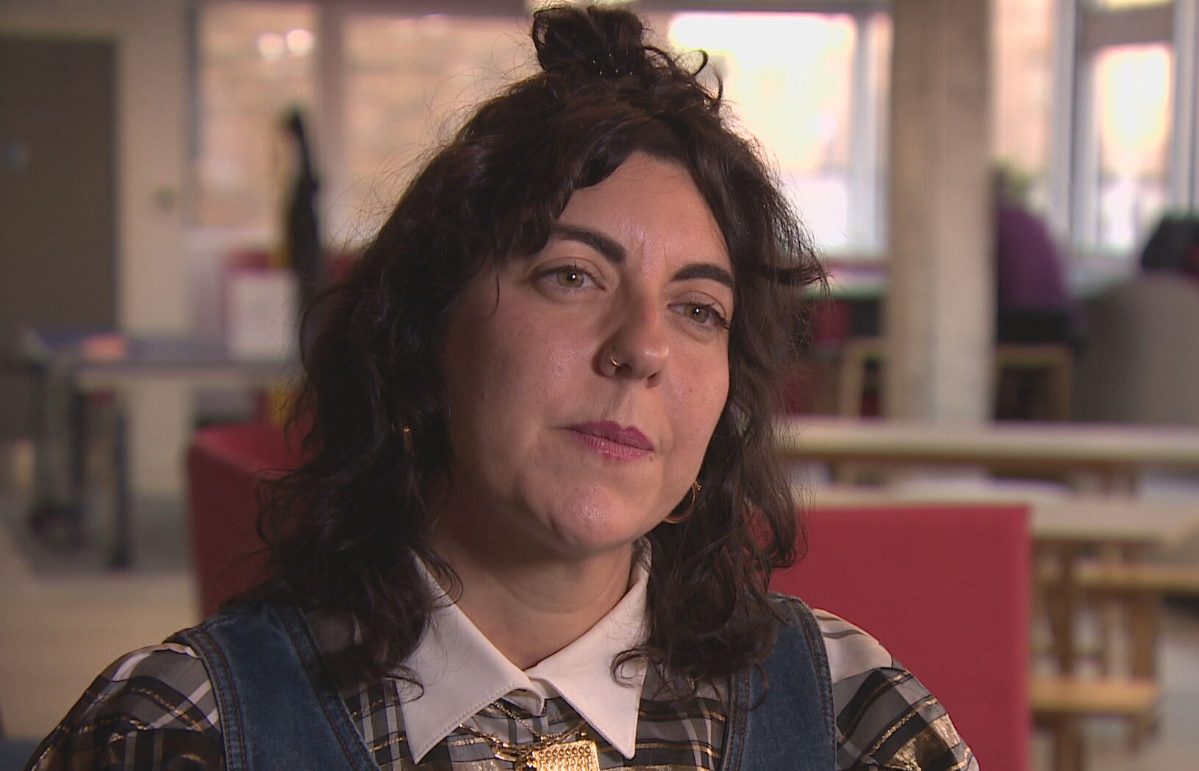 Liz Manson and Barbara McLean's mum, Rita, was moved into the care home earlier this year. They say it's the hardest decision they've ever had to make.
Their 93-year-old dad, George, had been caring for his wife of more than 60 years – he now has cancer and cannot look after her.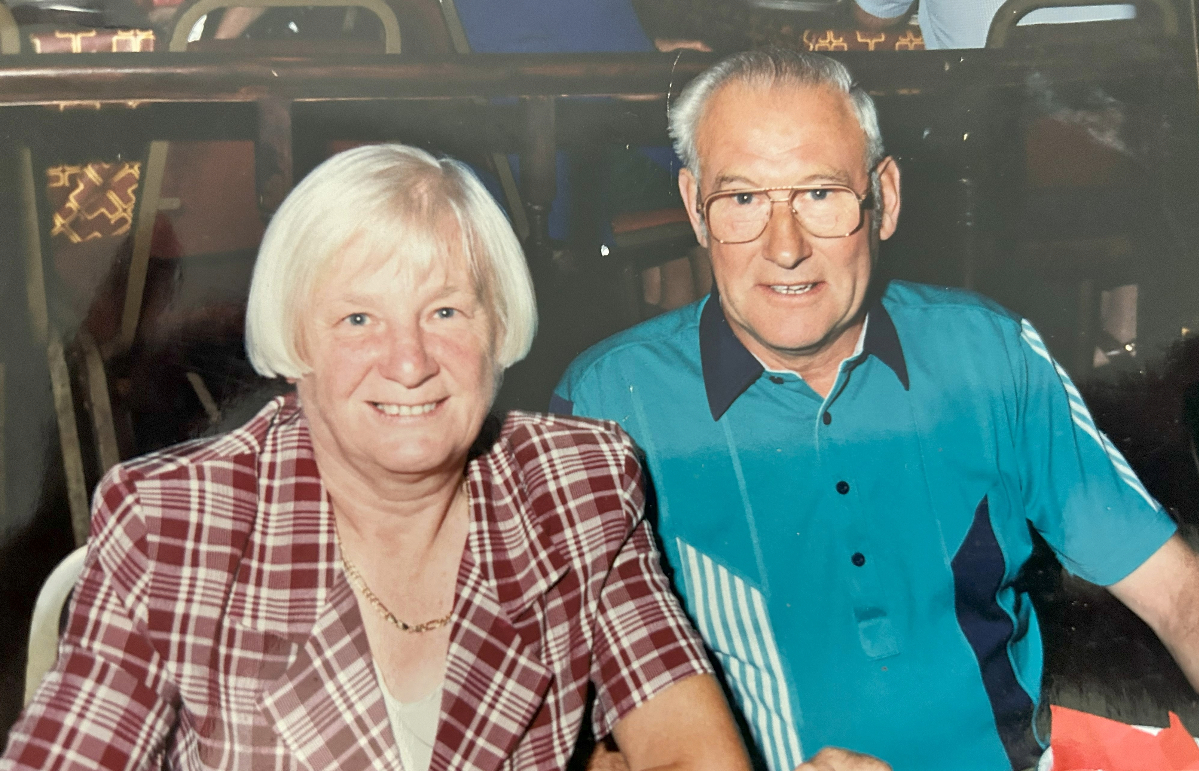 They worry the couple will never see each other again if the home is closed, as their dad lives just a mile or so up the road at the moment.
Liz said: "A room became available at McClymont House and we couldn't believe it when we walked in and saw it – it was just something else compared to where she had been, so perfect, so loving.
"People with dementia, they need stability in their lives – they need familiar things and familiar routines and, worst-case scenario, it could kill her if they move her, seriously. It's that bad."
"If they are at opposite ends of the county, then we won't be able to take my dad to see my mum. The thought that they might end their lives and not see each other very much, it's distressing."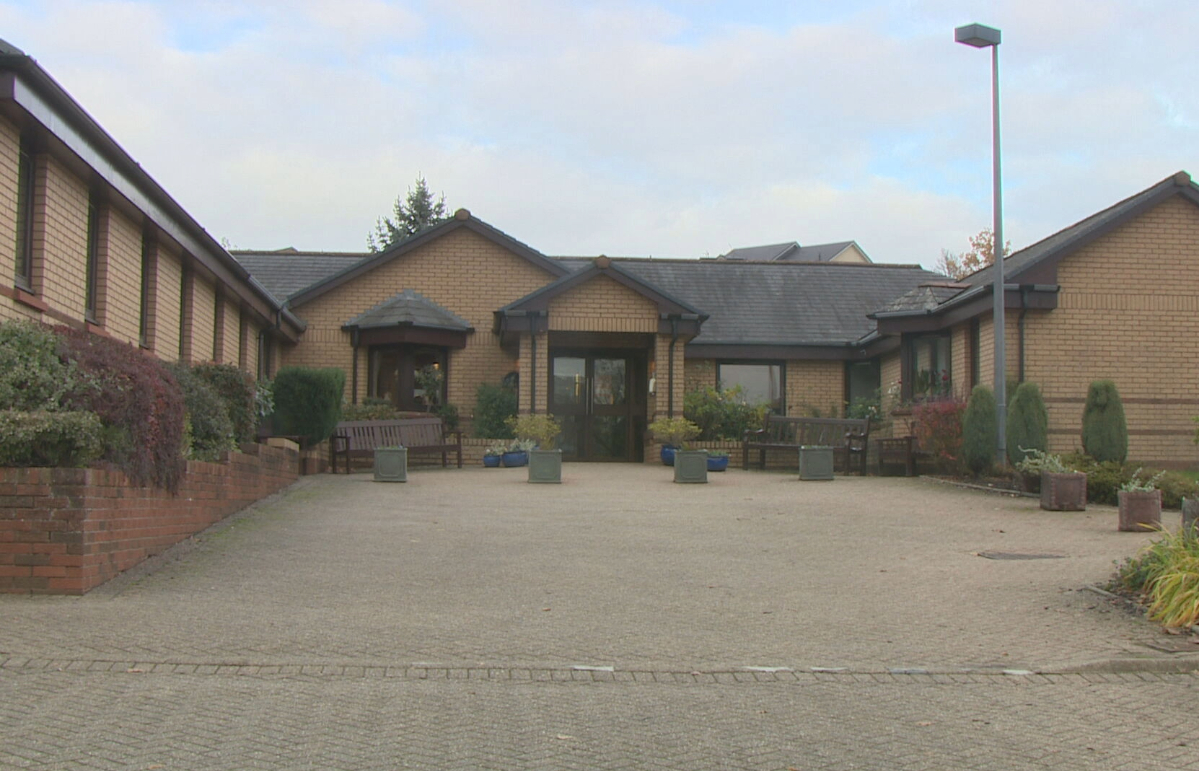 Families have been highly critical about the level and quality of communication they've had from South Lanarkshire Council.
The local authority says "no final decision has been made" and that they have "duty of care to all residents.
Professor Soumen Sengupta, director of health and social care at South Lanarkshire Health and Social Care Partnership, said: "We will continue meet residents' needs and prioritise their wellbeing throughout the consultation process and beyond it, regardless of the outcome.
"We also recognise that the consultation process may be an anxious time. But the consultation will be undertaken in full compliance with national guidance, with impartiality reinforced under the oversight of an independent advisory panel.
"It is essential that the context of this consultation is understood. It is part of wider plan to address a recurring budget shortfall of £21m for adult and older people's social care in South Lanarkshire.
"There are no easy decisions when it comes to bridging that sort of budget gap, and a number of options were considered and rejected because of the consequences for large numbers of vulnerable people.
"However, no decision has been taken about the future of this or any other care home and we will continue to work with residents and their families as the consultation continues."
The Save McClymont campaign group said in a statement: "Our primary goal is to prevent the closure of the care home and the potential eviction of our families and residents. We believe it is crucial for the Scottish Government to prioritise and adequately fund the Health and Social Care budget.
"We urge the government to release funds, including the £18m clawed back from Health and Social Care in South Lanarkshire during Covid. Despite the challenges we face, we firmly believe there are viable solutions to secure the future of McClymont House.
"In addition, we are advocating for the establishment of a designated role within the government—a nominated person who can effectively advocate for the needs and well-being of the elderly.
"Our sincere plea is for the Scottish Government to take this urgent matter to heart and consider appointing a dedicated minister for the aged. Together, we can ensure that our seniors receive the care and support they deserve."
STV News is now on WhatsApp
Get all the latest news from around the country
Follow STV News
Follow STV News on WhatsApp
Scan the QR code on your mobile device for all the latest news from around the country