A wildlife photographer has joked that his wife beat him at his own game – as she captured this amazing photo of one of the world's largest owls perched on his camera lens.
Keith Kirk, 64, had to stay very still as the European eagle owl – one of the world's largest species of owl – came in to land on his camera lens, as he peered through the viewfinder.
Both Keith and his wife Caroline, 60, were literally "watching the birdie" – but it was Caroline who captured the amazing moment on camera in Castle Douglas.
And wildlife photographer Keith admits that it is one of his favourite photos – but jokes that it has become a "sore point" between he and Caroline, as she outdid him on the photography front.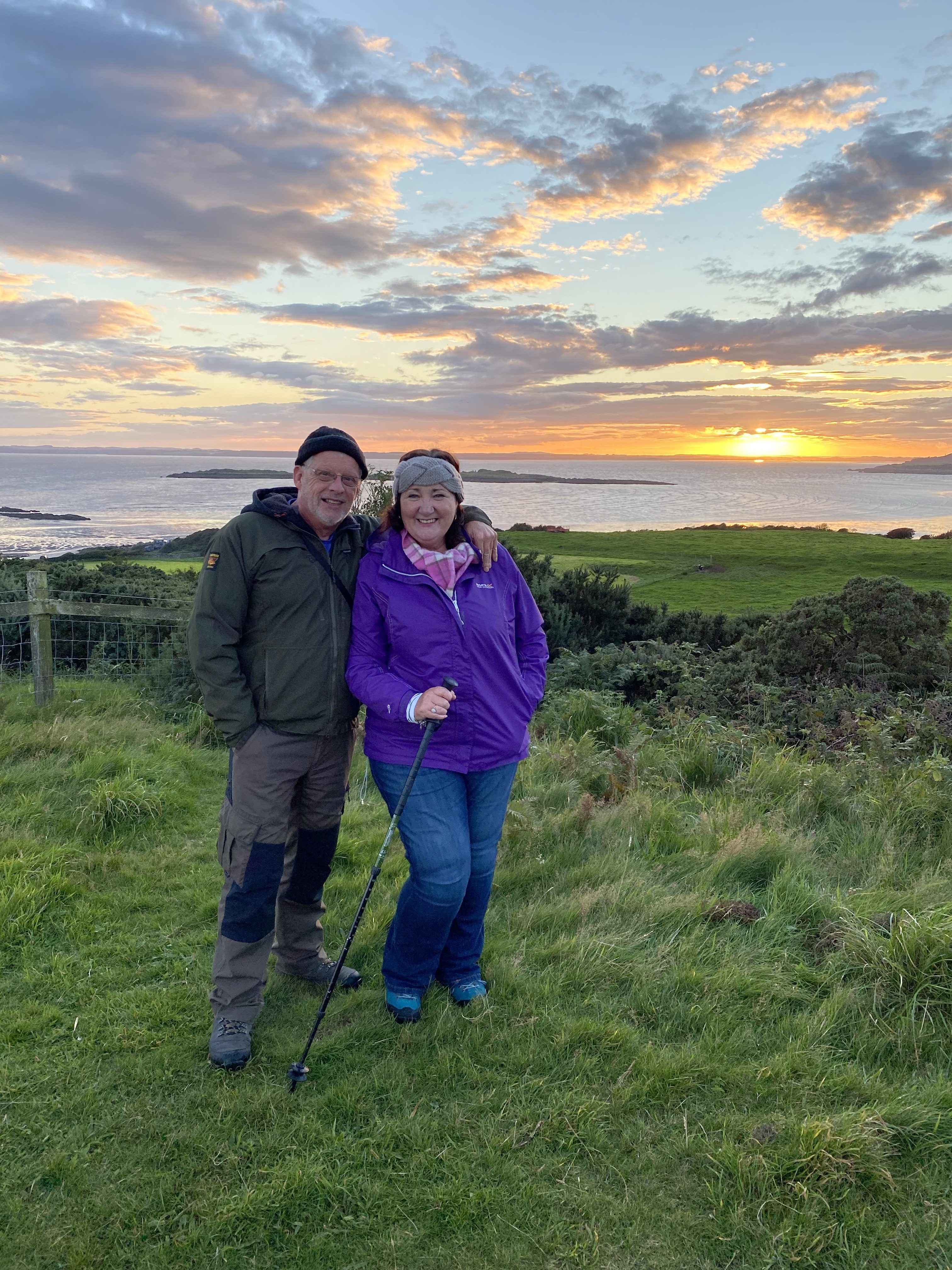 Retired wildlife ranger Keith said: "Everybody who's seen that photo really likes it, and she always jokes with me that she was the one who took it.
"It's a bit of friendly banter between us – that the wildlife photographer was pipped by his own wife."
Keith added that the owl – which he has photographed before – came swooping in from about ten feet away and landed on his camera lens.
He said: "I do know this particular bird – he's called Bobby, and belongs to a local falconer.
"He was very settled once he landed on my lens – I had to stay really still so as not to scare him off. His talon marks can actually still be seen on the lens.
"He's quite a mischievous bird, and likes to turn his head in the opposite direction if he senses you're about to take a photo of him.
"That's why my wife had to stand off to one side and press the button to take the photo – so we could get a picture of him face on."
And Keith added: "Hopefully with spring just around the corner, and photographers able to get out and about a bit more as lockdown starts to ease, other photographers can get this close to wildlife, too."