Cumbernauld town centre is due to be completely redeveloped under proposals to regenerate the area.
North Lanarkshire Council has bought the old shopping centre and plans to demolish it and other buildings nearby.
It hopes to create a sustainable hub for the town with shops, community facilities and a pedestrianised high street.
Councillor Louise Roarty, depute leader of North Lanarkshire Council, believes times have "moved on" since the original centre was built in the 1960s and says there has been a lot of support from the local community for the project.  
She said: "A consultation went out online and 77% of the people of Cumbernauld who responded said that this [the current town centre] was not the vision that they had, they didn't feel that it would be any loss to the people of Cumbernauld.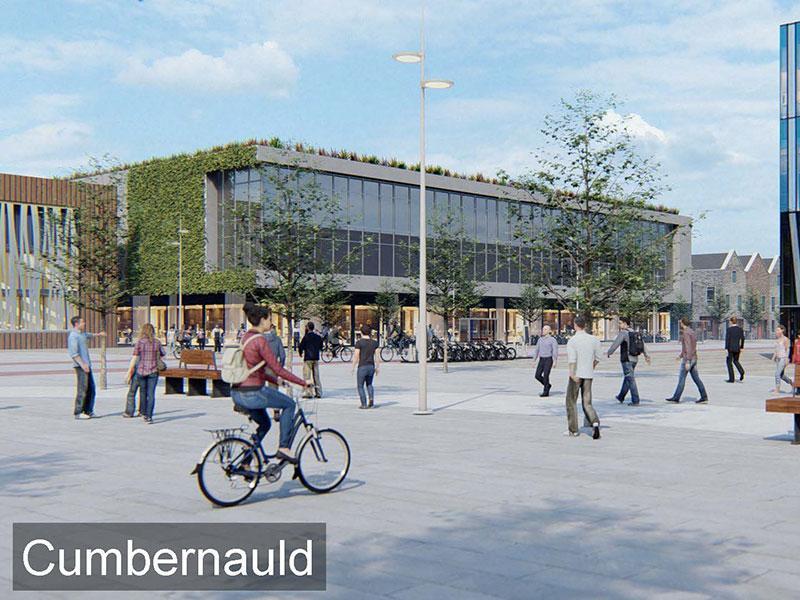 "We'll take it to a different vision, it will be better than what they have just now.
"The offering will be wider and I just think it'll be a wonderful masterpiece for Cumbernauld."
The project is still in the very early stages but the vision the council has is for a 'low-carbon', 'mixed-use' town centre situated within a greenspace and parkland setting.  
It plans to engage with communities and businesses to see what they believe the town centre should have.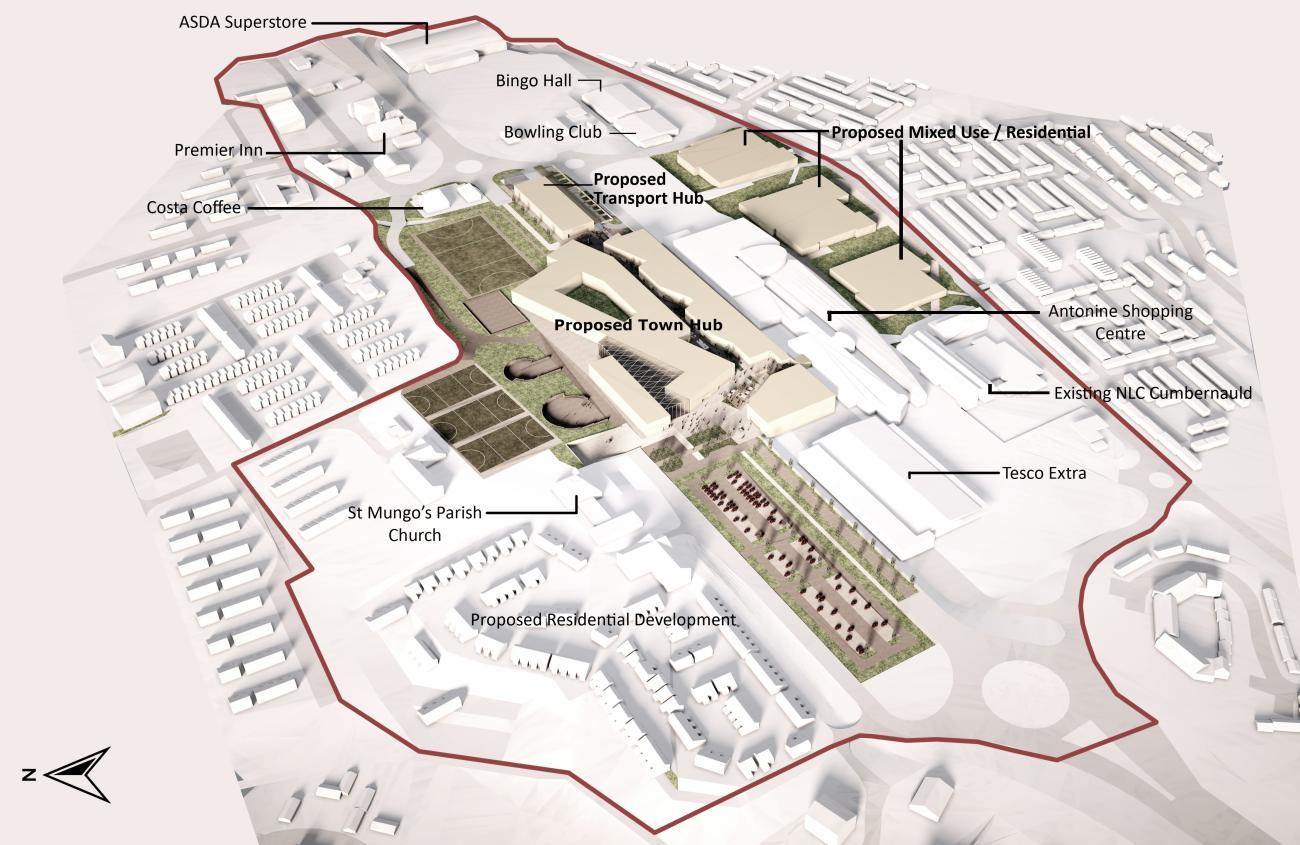 The core projects for the council's proposals include:
Developing a pilot for Low-2-Zero carbon living 
Develop a new Town Hub
Restructure the town centre on a stronger more compact mixed-use model 
Integrate within the centre – learning, health and leisure activity
Develop a grid of streets, squares and spaces and connected paths and cycleways
Connect town centre activity and services with new and existing housing
Develop a new town square and civic event space
The first step towards developing the project came in June 2023 when the council purchased the Centre Cumbernauld, which will be demolished under the plans. 
There are no details of timing and costs for the project, but it is expected the building will be flattened in around five years' time.
The landmark represented the future when it was built between 1963 and 1967, winning international architectural awards.
But changing habits in society mean it is no longer seen as fit for modern living.
Peter Drummond, conservation architect, said: "It was based on a vision of what they thought the future would be and unfortunately that vision felt the cold hand of reality on its shoulder within about ten to 15 years of the centre getting built. 
"Open walkways and atria, on a hilltop, central Scotland, never a good idea as you're walking up and down with your messages or you're going to the theatre or whatever.
"They started within that short period to already enclose the atria, the walkways, the decks, but at the same time the way people use buildings changed.
"What we had was a move towards commuting, the first out of town stores were starting to appear and really by the 80s, early 90s, the whole pattern on how we use buildings like that had changed massively and moved very much away from the utopian vision."