More than 100 teachers have been told they will no longer have jobs after the summer holidays just days before they begin.
North Lanarkshire Council emailed 130 teachers on Friday to tell them it can no longer off offer them temporary or fixed-term contracts from August.
Some 80 primary and 50 secondary teachers were included in the email ahead of Thursday's summer break.
The EIS, Scotland's largest teaching union, said teachers were not offered any prior notice to the announcement.
Under the Scottish Government's Teacher Induction Scheme, every eligible student graduating with a teaching qualification is guaranteed a one-year training post in a local authority.
Andrea Bradley, EIS general secretary, said: "The issuing of these notifications by North Lanarkshire Council, with no prior notice whatsoever, late on a Friday and within days of the summer holidays, has caused serious upset amongst the teachers affected.
"Instead of being able to start their well-earned summer break on a high, they are deeply anxious and worried about how they are going to cover the costs of food and housing as prices and mortgage rates and rents continue to soar.
"After years of study and training to become teachers, when class sizes are full to bursting, and when there's insufficient support for children and young people with additional support needs, it is quite scandalous that highly qualified professionals face such casualisation and precarity."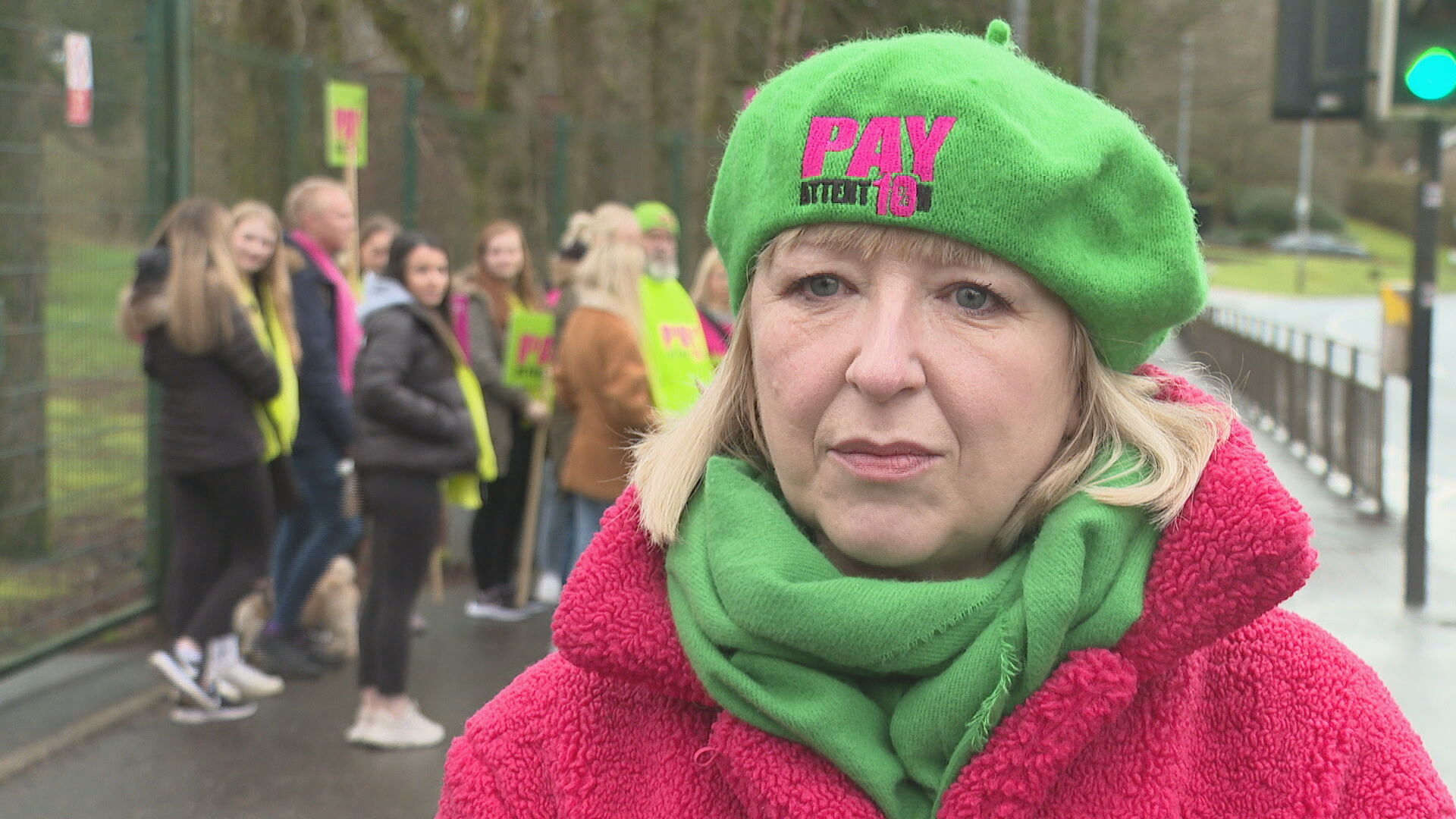 Bradley accused the local authority of "poor decision-making" but said "precarity and lack of job security is endemic across Scotland" due to a lack of underfunding from the Scottish Government.
She continued: "There are hundreds, if not thousands of teachers, all over Scotland who are unable to progress in their lives because of lack of certainty that they will have a job from one week to the next.
"This is no way to staff a vital public service such as Education and it's no way to treat workers in a country that aspires to be a Fair Work nation by 2025.
"The Scottish Government and local authorities need to stop playing politics with people's lives and with our essential public services – our citizens deserve so much better."
Scottish Liberal Democrat spokesperson Willie Rennie said: "This is the inevitable consequence of the SNP's approach to funding education and local authorities.
"The loss of these hardworking staff will mean an increase in class sizes for the pupils and teachers who remain. In turn, that will have a knock-on effect on workloads for teachers and behavioural standards among pupils.
"The SNP need to bring this vicious cycle to an end and provide local authorities with the resources they need to give every pupil a world-class education.
"Scottish Liberal Democrats have set out clear plans for overhauling the leadership of Scottish education, ending the reliance on short contracts and cutting class sizes to get our schools back on track after a difficult decade."
A spokesperson for North Lanarkshire Council said: "It has always been clear that, while the council was able to offer newly qualified teachers employment for this current year, these contracts were temporary and would expire at the end of the year.
"Similarly, where enough vacancies do not exist, probationer teachers have always been placed on the supply list.
"Funding made available to the council by the Scottish Government for teacher recruitment has fallen substantially.
"In the last two years, there has been a £1.8m reduction in funding due to a reduction in pupil numbers. In addition, the council's share of Scottish Government Strategic Equity Funding – the majority of which has been used to recruit additional teachers – has fallen by £2m for 2023/24.
"Against that backdrop, head teachers did not have vacancies available for around 130 teachers across primary and secondary schools.
"All the staff concerned will be included on the supply teacher register and their availability will be circulated across the school estate so that head teachers can match them to opportunities that arise during the summer recess and during the next session."