A woman who was sexually assaulted by an alleged American fugitive facing extradition from Scotland hopes he returns home to face more charges.
The survivor – who wants to be known only by her first name, Mary – was attacked by Nicholas Rossi when she was an 18-year-old student at Sinclair Community College in Dayton, Ohio, in 2008.
Rossi – who is believed to have faked his own death before being found in Scotland – received a suspended jail sentence and was ordered to carry out community service after being found guilty of assaulting Mary.
US prosecutors have since accused Rossi of attacking women elsewhere in the United States, including the alleged rape of a 21-year-old in Utah in 2008.
Rossi was convicted at Edinburgh Sheriff Court on Tuesday of abusing staff at Queen Elizabeth University Hospital (QEUH) and, the next day, appeared by video link at an extradition hearing.
But the 35-year-old claims to be called Arthur Knight, a victim of mistaken identity who has never been to America, and is fighting extradition.
He has made several court appearances in Scotland, arriving for hearings in a wheelchair and wearing an oxygen mask.
"He thrives on destruction and putting down women and abusing them," Mary told STV News.
"It [denying he is Rossi] doesn't surprise me at all because he's been at it for 14-15 years.
"He's just trying to figure out what works and the sympathy route is one that he takes."

Mary
"To see it now, it's the same tactics. They've just got bigger and bigger as the lies have got bigger and bigger.
"Back in my day, he had a cane and a limp. He attacked me in January 2008 and he was sentenced in May that year.
"He attended three or four different hearings and he was fine, but at the last hearing in May, he showed up with his foster dad and had a cane.
"He was limping to try and get sympathy. That was just the start of his treachery because now it's a full-blown wheelchair.
"He's just trying to figure out what works and the sympathy route is one he takes. The sickly route is another one he usually takes – acting ill, unhealthy and definitely the pity part is bringing a foster dad (to hearings)."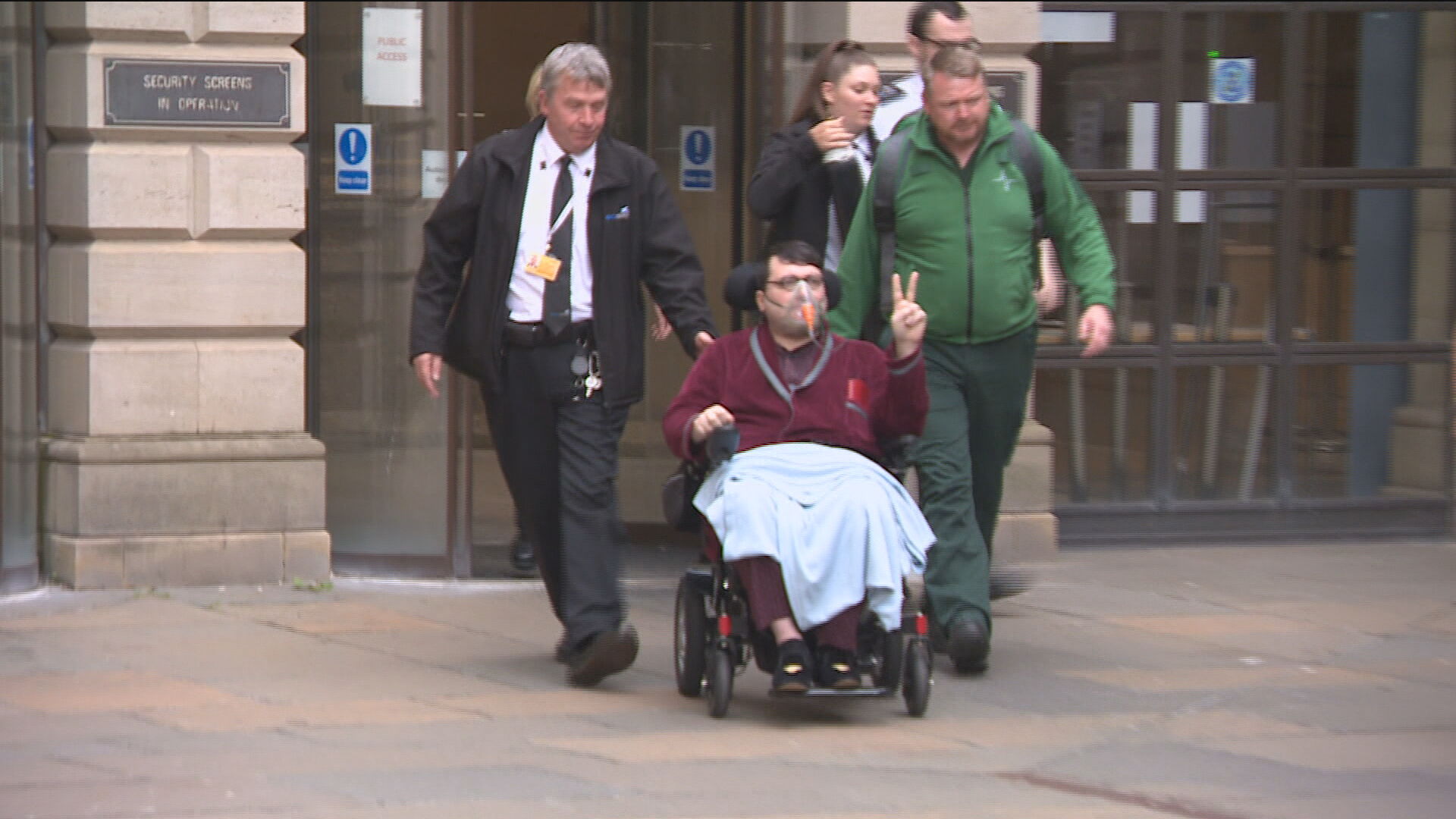 Rossi is believed to have faked his own death and fled to Scotland to evade the rape charge in Utah and allegations of fraud and sexual battery.
An online obituary said he had been cremated and his remains scattered at sea.
But he was discovered alive and being treated for Covid-19 at QEUH in January, almost two years after his supposed death.
Rossi – who has gone under the guise of at least eight different aliases – was linked to the 2008 sex assault case following an investigation by prosecutors in Utah using DNA evidence from a rape kit.
He gave the name Arthur Knight to Police Scotland officers when he was arrested at the QEUH on an Interpol red notice.
Mary was contacted by investigators in Utah in December 2021, asking if she would be interested in helping them with their case against Rossi.
She agreed and started doing some of her own research.
"I thought 'here we go again, what's he done this time?'. I didn't know he had faked his own death and left the country, I didn't know it had gone to that scale.
"At that point, I didn't know what was going on, but I knew he wasn't dead. I went down the Wikipedia rabbit hole where he can't resist himself – his ego. It's so interesting because he went from 'I audited a couple of classes at Harvard' to now he's a scholar and a professor.
"He was a good listener but he's very good at manipulating people into believing his good side."

Mary
"You watch the little lies he planted when I knew him back in 2008 to the scale they are at now – where he's a hero for women and children because he was involved in new legislation around the foster care system in Rhode Island. Little lies then are grand lies now, it's like a building block of who he is.
"I think back to before he attacked me. He was just normal, he was a good listener, but he's very good at manipulating people into believing his good side.
"Even if he does get sentenced in the UK and they push his extradition hearing back, I just hope I get to see him in Utah because it will be very satisfying to see him in handcuffs because in my case he wasn't."
Extradition proceedings have been delayed for another week after the man accused of being Rossi instructed a new solicitor.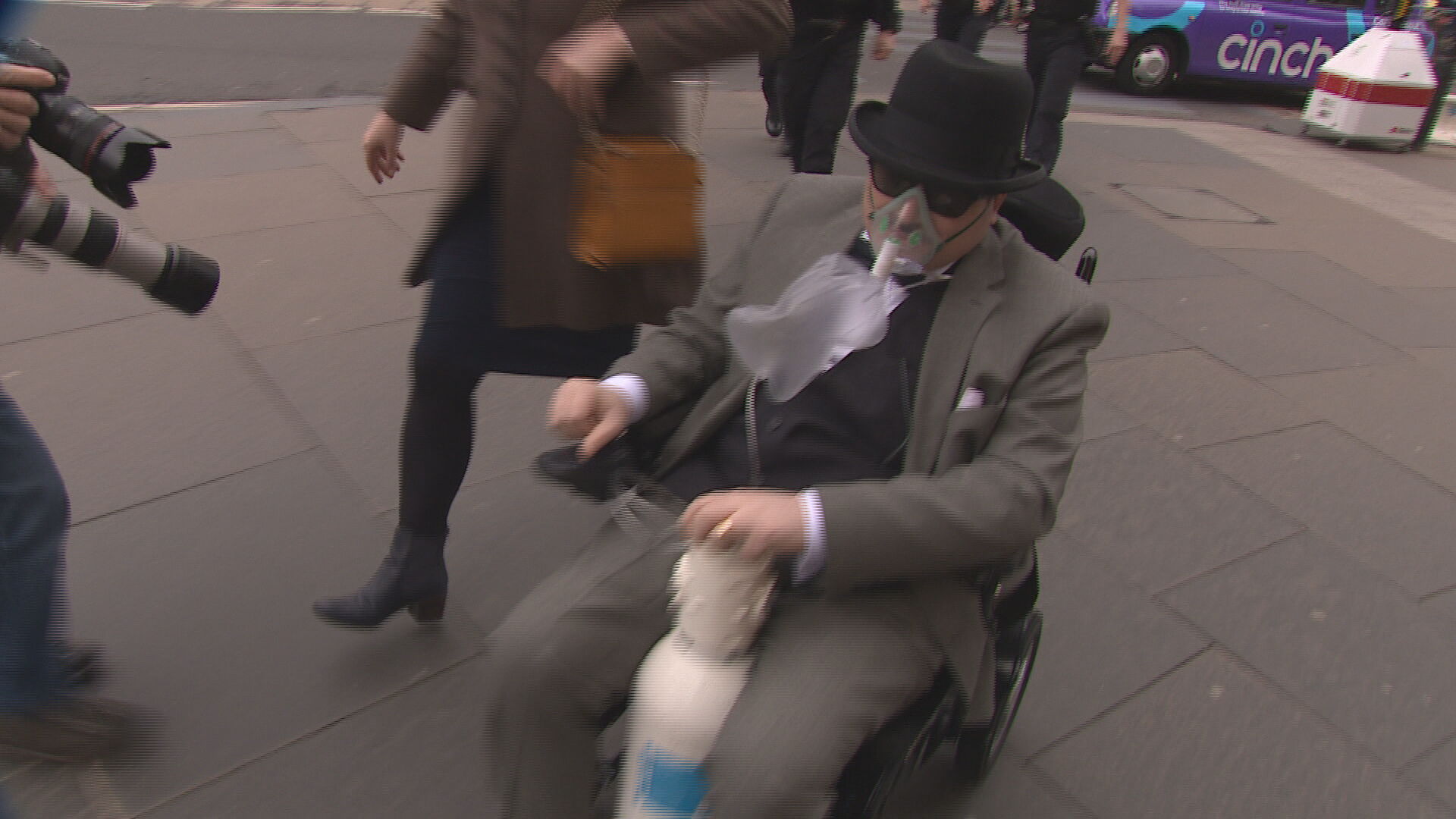 Separately, wheelchair-bound Knight was convicted on Tuesday of abusing senior staff at the QEUH. He jumped out of bed and ran at consultant Evelyn Millar and nurse Yasmin Bagli on July 5.
The charge he was convicted on states Knight goes by other names such as Rossi, Nicholas Alahverdian, Nicholas Brown, Arthur Winston Brown and Arthur Knight Brown.
Last month, Glasgow Sheriff Court heard that fingerprints taken from Rossi when he was arrested for threatening QEUH staff confirmed he was the convicted sex offender wanted in the US.
He is currently on bail from Edinburgh Sheriff Appeal Court.
Mary said: "For years I wondered 'did I do the right thing by pressing charges, did I ruin somebody innocent, did I ruin their life?'.
"None of this would have been possible without me because the DNA from my case in 2008 tied him to the Utah cases – I was the start of what is eventually going to bring him down.
"I'm so glad I did what I did and stood up for myself and for other women. It's hard being 18/19-years-old and telling a courtroom of strangers what happened to you. It was hard for me for a long time.
"I don't think I was the first victim. But even now I am one of the first and only to say anything about it."
In March, the man accused of being Rossi told STV News that the allegations against him were a "vicious lie".
He said: "I am Arthur Knight, but unfortunately there are those who would claim differently.
"I've never been to the United States. That is indisputable. This is a case of mistaken identity."
STV News is now on WhatsApp
Get all the latest news from around the country
Follow STV News
Follow STV News on WhatsApp
Scan the QR code on your mobile device for all the latest news from around the country