Queen Street station's long-awaited M&S food store has opened its doors to customers.
ScotRail announced that the store opened on Thursday at 10am – just in time for those making the morning commute.
Percy Pig was on hand to welcome shoppers, travellers and commuters on Thursday and Friday morning.
The store's opening hours are from 6:30am to 10pm, Monday to Saturday, and from 7am to 10pm on Sundays.
Located next to the Dundas Street entrance of the station, the unit occupies a 131sqm retail space and is located in what ScotRail calls "the perfect place" to pick up a bite to eat at the start or end of a journey.
The national rail operator said it is also working to secure more retailers for the redeveloped station.
Margaret Hoey, ScotRail general manager at Glasgow Queen Street, said: "We're delighted to welcome Marks & Spencer into Glasgow Queen Street, and I know our customers are equally excited about the opening of the new M&S Food outlet."
"Providing customers with high-quality retail is a key part in the railway's continued recovery from the pandemic and will enhance our customers' experience," she added.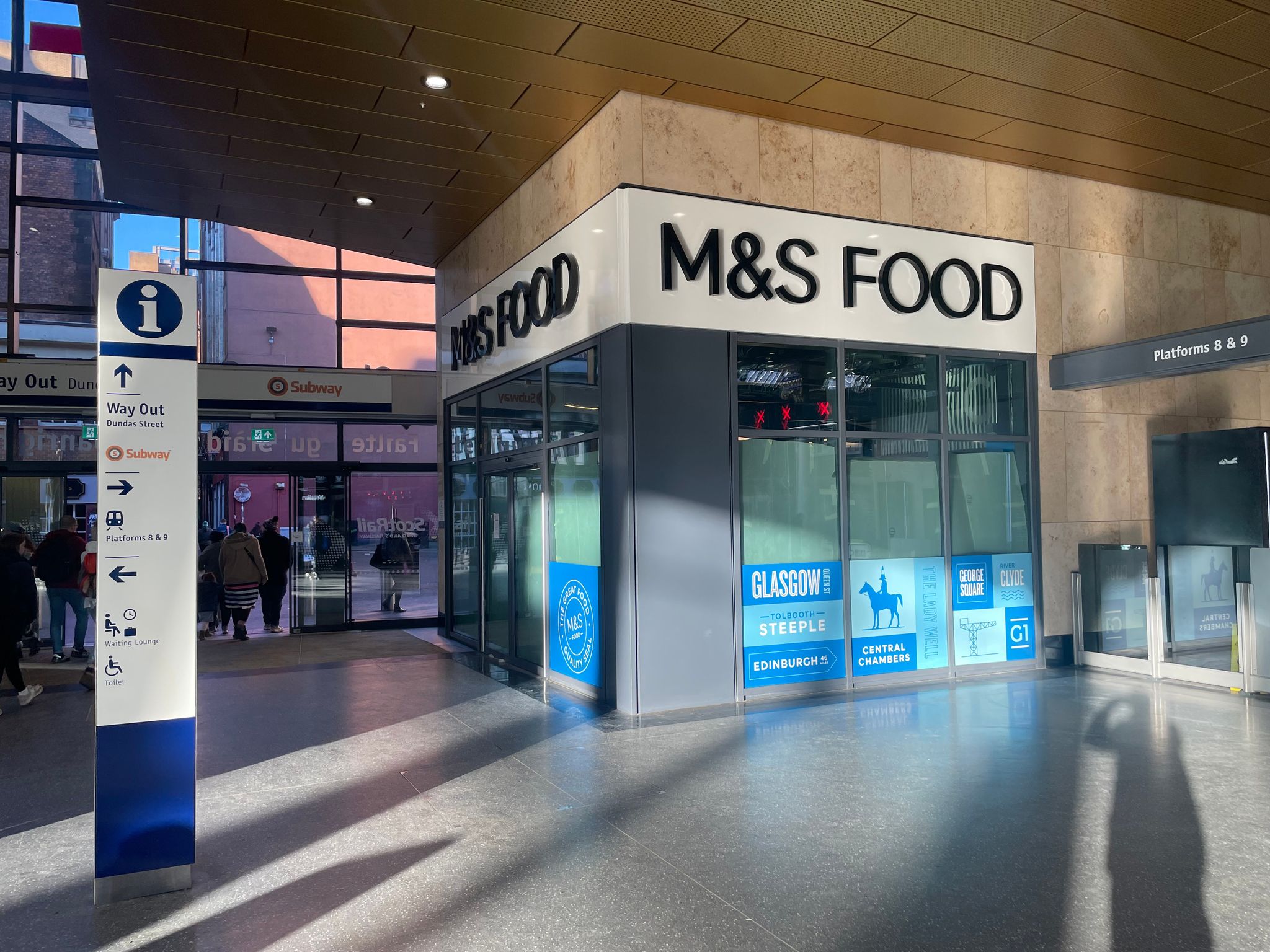 The £120m redevelopment of Queen Street station, including the new building, expanded concourse and improved entrances, was part of the Edinburgh Glasgow Improvement Programme – a Scottish Government investment in railway infrastructure.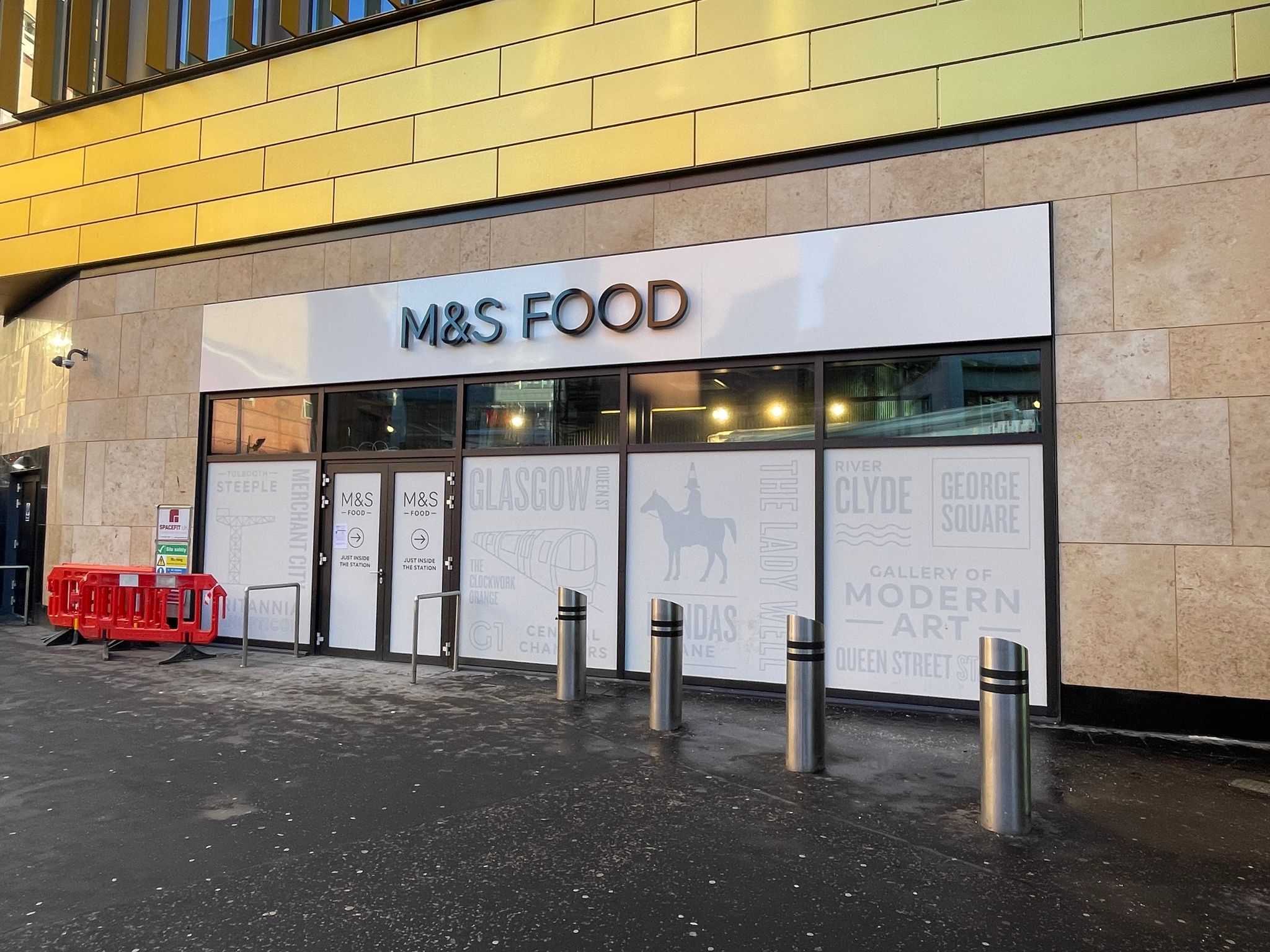 The station, one of the busiest in Scotland, underwent improvements over the course of four years before fully reopening in 2021.
Platform lengths were increased and new frontage was added to the station, which first opened in 1842.