A protest by more than 100 anti-abortion activists outside Glasgow's Queen Elizabeth University Hospital (QEUH) has been condemned as "completely unacceptable" by Scotland's new health secretary.
Michael Matheson told STV News that women accessing health services "should be able to do so without any form of fear or intimidation".
He was speaking a day after the protesters gathered outside the QEUH to mark the end of 40 days of demonstrations.
The protesters, who are linked to a Texas-based group known as "40 Days of Life", have previously said they will consider legal action if the Scottish Government introduces safety "buffer zones" around health clinics.
Former First Minister Nicola Sturgeon said the Scottish Government would back Green MSP Gillian Mackay's bill to introduce exclusion zones outside the facilities.
And Matheson repeated that promise on Monday.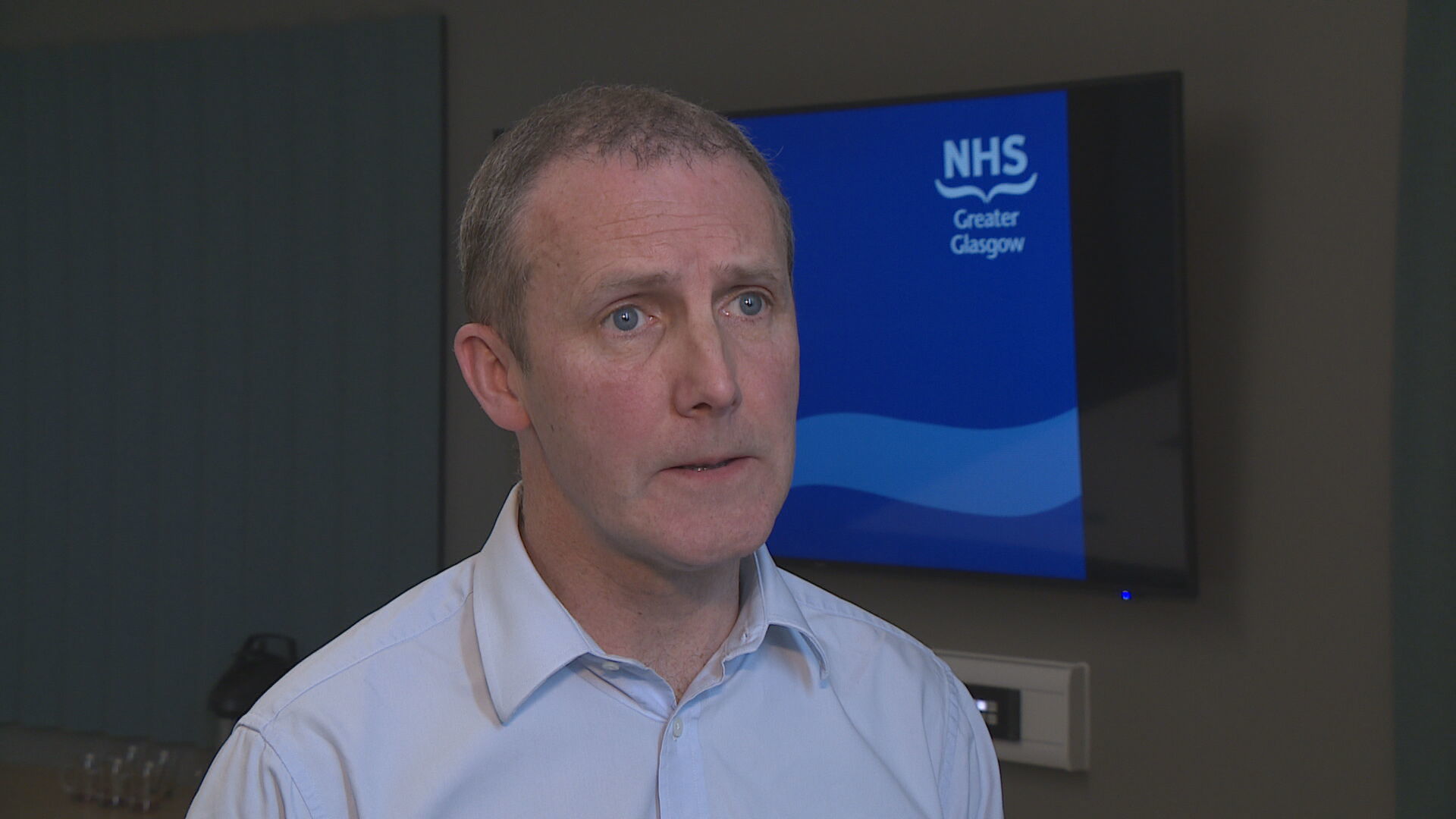 He said: "What we want to do is make sure that bill can be introduced to parliament as quickly as possible and what we're doing is working with Gillian Mackay to make sure that happens.
"That would allow us to put in place the legislation that is necessary to prevent the types of scenes that we saw at the weekend being repeated.
"The scenes that I saw are just completely unacceptable. Women accessing women's health services should be able to do so without any form of fear or intimidation and that's why it is important we put measures in place in order to prevent this type of thing from happening."
'How can you not be intimidated?'
Buffer zone campaigners have taken to plastering the fence outside the QEUH with pro-choice slogans – trying to create a safe space, of sorts, for women.
The campaign group Back Off Scotland, which campaigns for buffer zones around clinics, wants legislation fast-tracked through the Scottish Parliament in order to prevent a repeat of the scenes seen at the weekend.
Lucy Grieve, the group's co-founder, said: "For the past month or so there has been a daily presence – from dawn to dusk – of protesters outside the Queen Elizabeth and also other sites around Glasgow.
"But last (Sunday) night it culminated in more than a 100 protesters at the gates of the maternity wing – it's something that we've seen for the past couple of years, around Easter time, but this is certainly one of the larger presences that we've ever seen.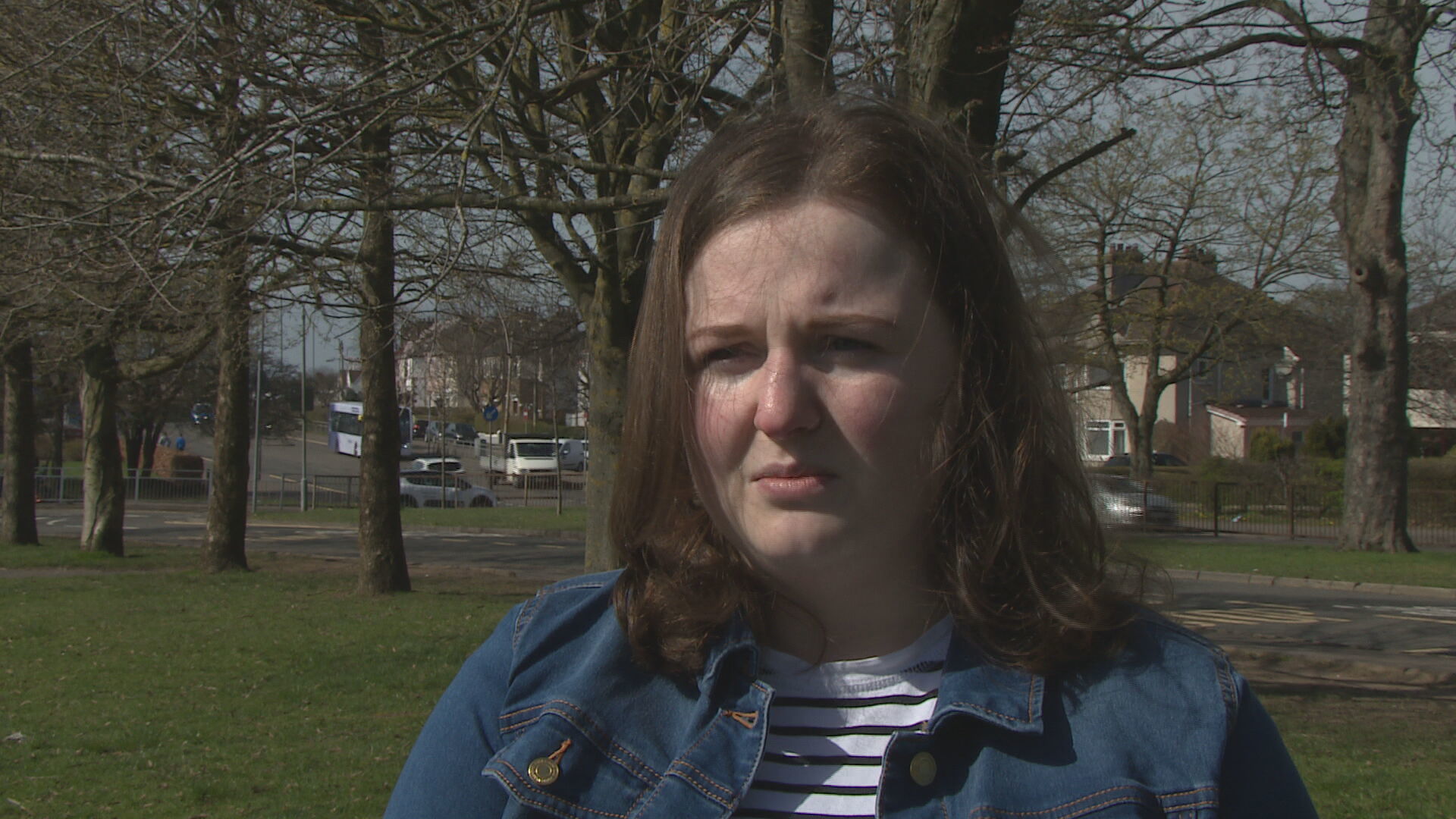 "We've been inundated with people messaging us. Staff members from the hospital have had their own experiences of miscarriage or baby loss and they have been very traumatised by that.
"But also other staff members have had abortions in the past – one in three women will have abortions in their life – a lot of these are staff members, and also members of the public that were walking past and locals in the area were very upset by this presence.
"How can you not be intimidated by such a large crowd of people holding candles like that. The important thing is women are feeling harassed just by their presence.
"It doesn't matter what they're doing but just having somebody there that is ideologically against a legal bit of healthcare that you are going to receive is completely distressing."
Images displayed at the QEUH 'sickening'
Legislation creating protest-free buffer zones around abortion clinics in Northern Ireland received royal assent and become law earlier this year.
And MPs have backed proposals to enforce buffer zones around abortion clinics in England and Wales.
Under the proposed law, harassing, obstructing or interfering with any woman attending an abortion clinic will become a criminal offence. Protesters found guilty of breaching the buffer zones – which would extend 150 metres from the clinics – could face up to six months in jail.
Mackay, who has tabled a similar bill in the Scottish Parliament, said the images of around 200 lantern wielding protestors intimidating individuals at the QEUH on Sunday were "sickening".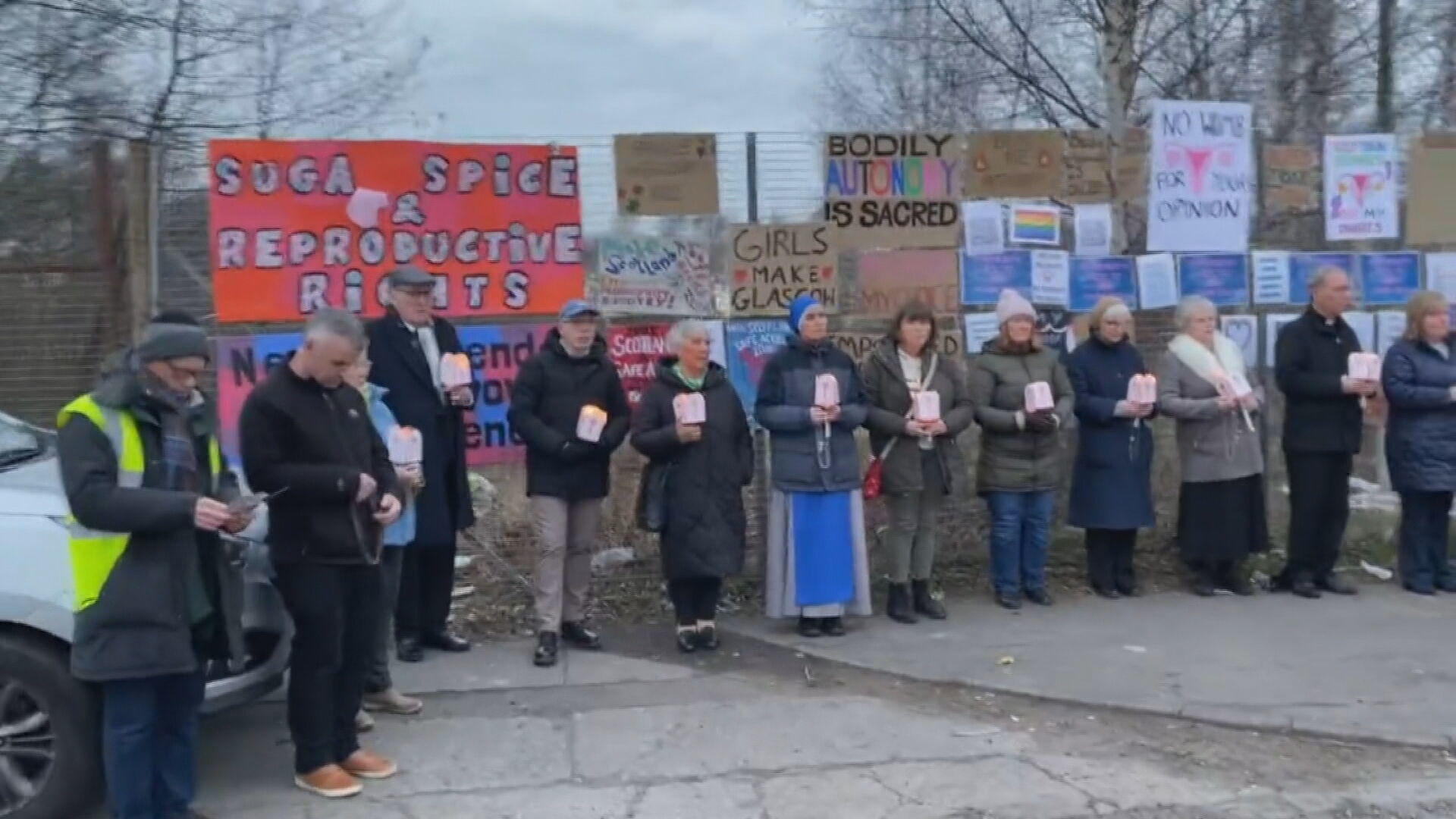 She added: "If they thought this would help their cruel US imported ideology then it has backfired spectacularly. All they have done is make the case absolutely for speeding up the introduction of safe access zones.
"They have galvanised support around my Bill with a flood of messages to my office in the past 24 hours from people asking what help they can offer to speed up its introduction.
"This is not about freedom of speech, this is absolutely about protecting the rights of women to choose, to be protected and to feel safe when accessing healthcare. It is about supporting staff and clinicians to do their job without fear.
"The 40 Days doctrine is at odds with that, it surely borders on criminality and such displays must be brought to an end. I hope it can be the last time people are forced to endure such repugnant scenes.
"I will be speaking with colleagues across the Scottish Parliament and with the Scottish Government with a view to progressing my Bill at the earliest opportunity to ensure safe access zones are introduced as soon as possible."
Demonstrations are 'entirely peaceful'
Pro-life campaigners who have gathered outside the QEUH every day, for 40 days, since February say they are taking part in prayer vigils that are entirely peaceful.
Lois McLatchie, spokesperson for the faith-based charity ADF UK, said: "We want to make sure that we're keeping a free and open society, and making sure that these buffer zones don't go so far, or be so disproportionate, as to take out perfectly good or legal activity and charitable offers of help.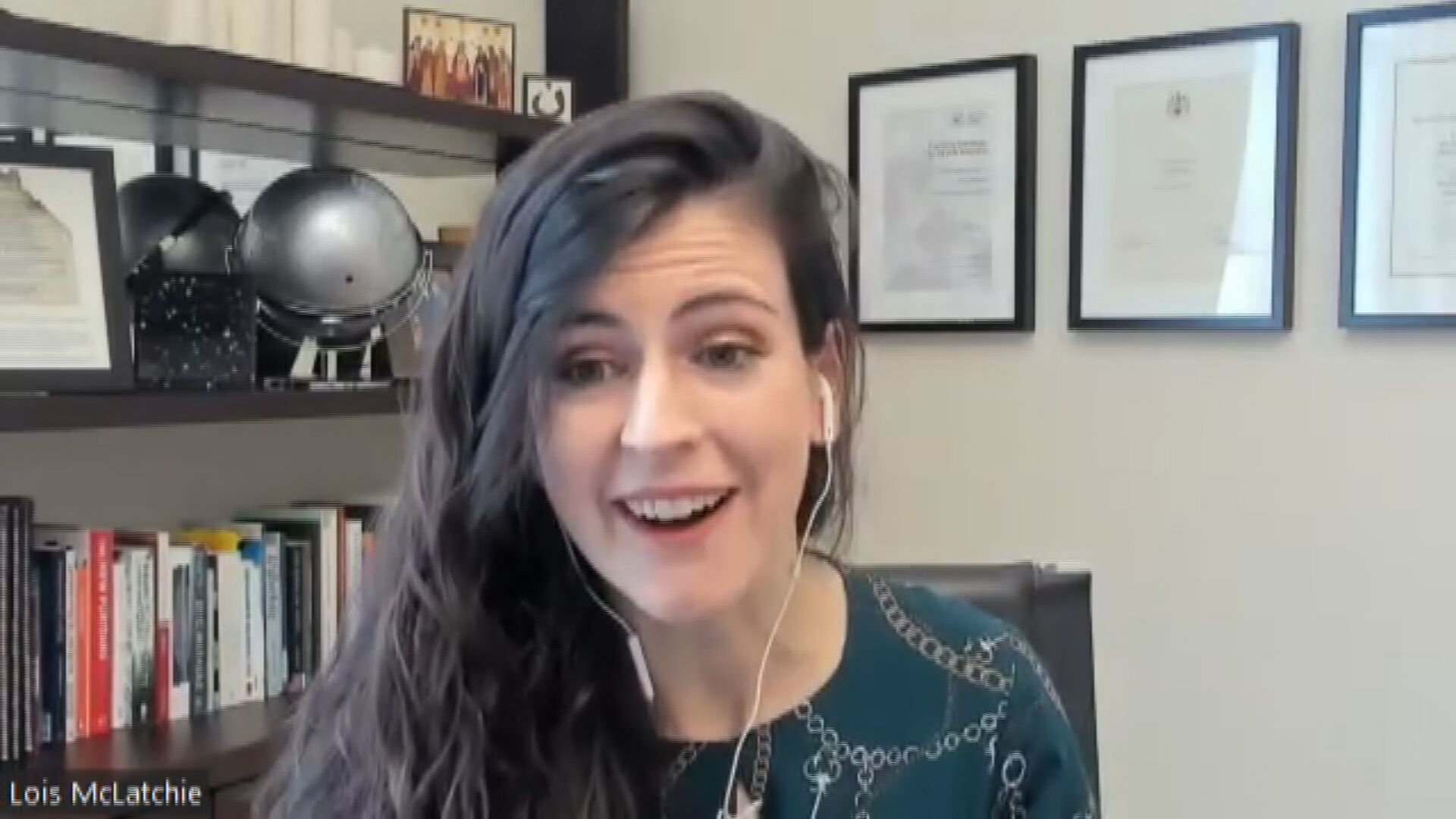 "It's so important to make sure in the context of abortion that women are presented with all the options. We became aware a few years ago that charities standing outside abortion facilities offering options of help – leaflets offering prayer – were coming under pressure from local councils to stop doing so.
"They were told they were being harassing and problematic. Unfortunately, that's how they've been tarred in a lot of the media but so many of these charities are great and doing important work to represent women who might feel pressured into an abortion."