Trade unions, environmental and health charities have launched a campaign calling for buses in the Strathclyde region to be taken back into public control.
The campaign, Better Buses for Strathclyde, is calling on Strathclyde Partnership for Transport (SPT) to re-regulate the buses so that it can set routes that serve the needs of communities, ensure affordable fares and create a well-connected public transport system that links up with trains and ferries.
The Strathclyde region covers 12 councils and has a population of 2.2 million.
It has the largest number of bus users in Scotland, yet passenger numbers continue to fall as commercial operators cut routes and increase fares.
A single on First Glasgow is now £2.85, compared to £2.00 on Edinburgh's publicly-owned Lothian Buses.
The buses in Greater Manchester have recently been taken back into public control following a similar campaign.
The region's new 'Bee Network' launched on Sunday (September 24), and will deliver an integrated transport system with a one ticket fits all approach.
Ellie Harrison, committee member at Get Glasgow Moving, said: "Buses across Strathclyde are unreliable and too expensive – the private companies running the vital services continue to cut routes and hike up fares despite the vast public subsidies they receive. It's a disaster for our economy, society and our environment.
"By taking buses back into public control, SPT can cut fares and deliver one simple, affordable ticket across all transport modes – like Greater Manchester is doing right now."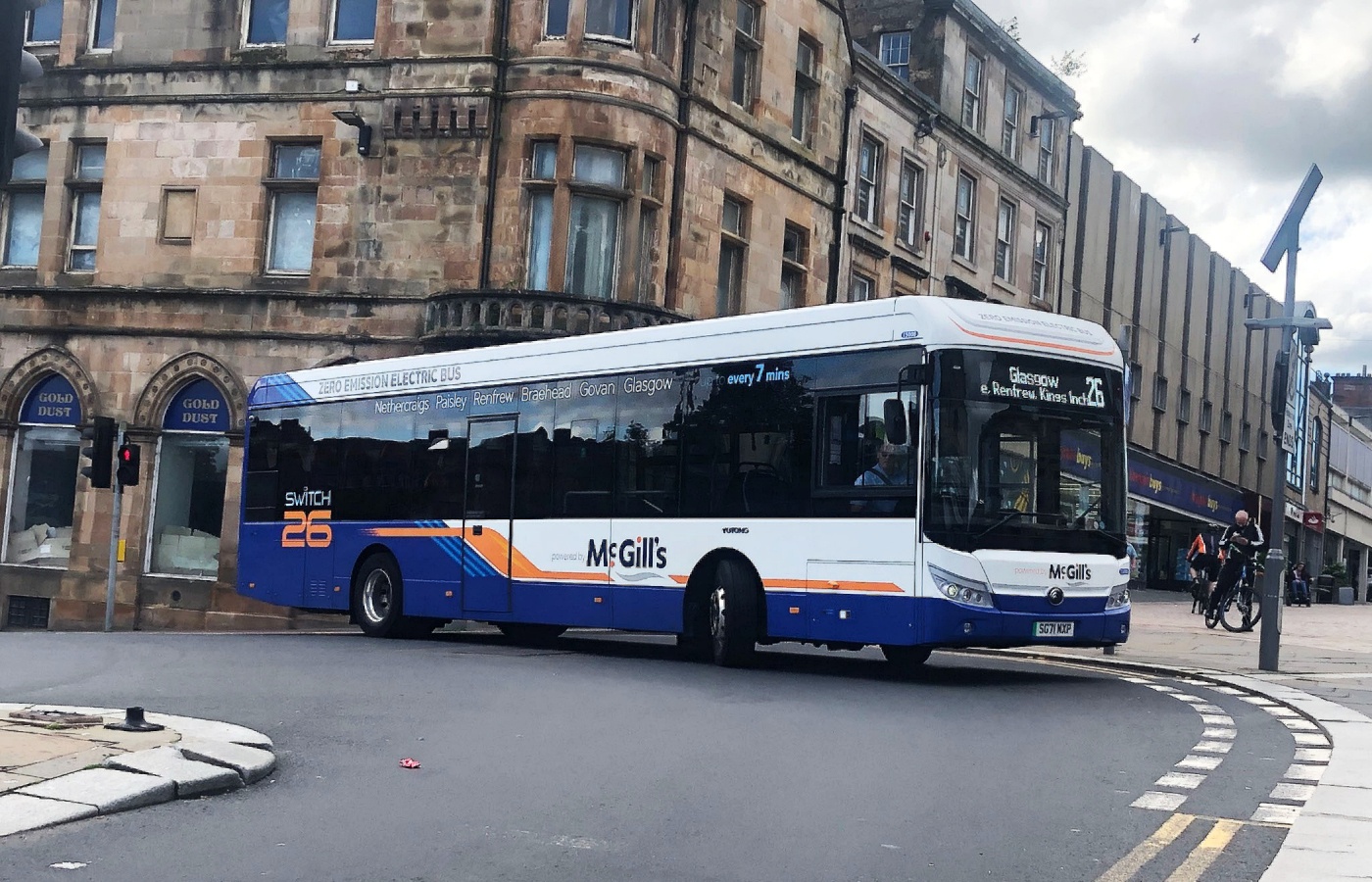 Gracie Bradley, director of Friends of the Earth Scotland, said: "Transport is Scotland's biggest source of climate emissions, so we need an affordable, accessible, high-quality public transport network to make it possible for people to get around without cars. As well as being essential to take action on the climate crisis, this will bring other benefits to society like reducing inequality and improving health and wellbeing.
"We need to start thinking of public transport as an essential service, like education or health. Bringing buses back into public control is the first step in making sure it's available and affordable for everyone."
Joseph Carter, head of Asthma + Lung Scotland, said: "Having access to affordable well-connected public transport is vital to encourage people to leave their cars at home. This in turn will help cut emissions and improve our air quality.
"Air pollution is the biggest threat to public health, a huge cost to the NHS and cuts short over 2500 lives in Scotland every year. If we improve public transport, we can reduce cars journeys, reducing toxic air for all."
Dr Kat Jones, director of Action to Protect Rural Scotland, said: "If we are to deal with the climate crisis we need to get people out of their cars, and this includes people heading out to the countryside for a walk or a day out. Car travel should not be the default, but it is unfortunately for so many journeys due to the impracticality, unreliability and expense of the buses.
"We have all seen many of our popular rural spots in Strathclyde getting gridlocked with cars on a sunny day. We should be making bus transport the go-to choice for travel to these places, thereby dealing with the issues of too many cars, and also providing better public transport opportunities for people living in these rural areas to get to the city."
Better Buses for Strathclyde is supported by the STUC, Friends of the Earth Scotland, Get Glasgow Moving, Asthma + Lung UK Scotland, APRS, We Own It, Glasgow City Parents Group, Parents for Future Scotland, Scottish Pensioners Forum and more.
A Transport Scotland spokesperson said: "Earlier this month, regulations were laid in the Scottish Parliament to give local transport authorities more options to improve bus services in their own areas. It gives authorities access to the remaining bus powers within the Transport (Scotland) Act 2019, which was designed to delegate more flexibility to respond to local challenges and empower local authorities to help us to make Scotland's transport network cleaner, smarter and more accessible than ever before.
"As well as running their own bus services, local transport authorities can now work with operators to further improve the quality and efficiency of local services through a Bus Services Improvement Partnership or to develop a franchising framework, where the authority sets out the services to be provided and standards to be met within an area, contracting bus operators to run them.  
"To support this, we recently launched the Community Bus Fund, which aims to improve access to bus services, for example by upgrading bus stops and installing real time electronic timetables; encourage integration between transport modes, perhaps by installing infrastructure like mobility hubs; and trial innovative solutions or improvements to encourage patronage or increase efficiency.
"In addition, the Bus Partnership Fund (BPF), where funding is provided for bus priority infrastructure to tackle the impacts of congestion on bus services, has awarded over £26m to operators, local authorities, and others, to identify, develop and deliver bus priority across Scotland.
"And of course Scotland provides free bus travel to a larger percentage of the population than schemes elsewhere in the UK, with more than 2 million people eligible – encouraging more people to choose to take the bus and leave their cars at home. This includes 84 million free bus journeys by under 22s across Scotland. All of this is backed in 2023/24 by £418.7m in resource funding and £72m in capital funding for bus. We think that proves how important we value the bus sector."
STV News is now on WhatsApp
Get all the latest news from around the country
Follow STV News
Follow STV News on WhatsApp
Scan the QR code on your mobile device for all the latest news from around the country