A new pedestrian bridge in the north of Glasgow has officially opened.
The Garscube Bridge and Panmure Gate Link will now connect communities on either side of the Forth and Clyde Canal.
Scottish Canals said the completion of the works mark "an important milestone" in the delivery of the £6m Claypits project – which will see a local nature reserve open next spring.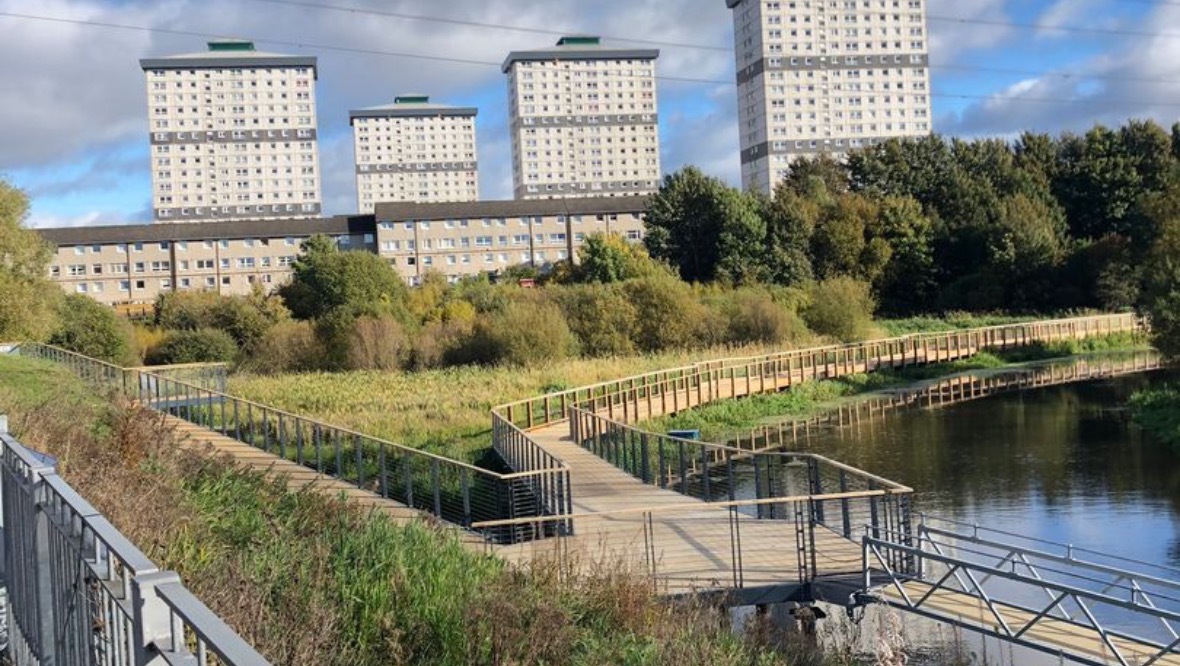 As well as connecting the communities of Panmure Gate and Woodside, the electronic bridge will also allow boats to pass through the north of the city.
The new link – which runs on top of the canal – also boasts "one of a kind" views of nature and wildlife in the area.
Transport secretary Michael Matheson said: "I'm really pleased that the Garscube Bridge has now opened as part of the Claypits project, connecting two communities in north Glasgow and providing easy access to nature within the city.
"Completion of the bridge will reopen the Forth and Clyde Canal to boaters as well as providing travel and leisure options for walkers, runners and cyclists."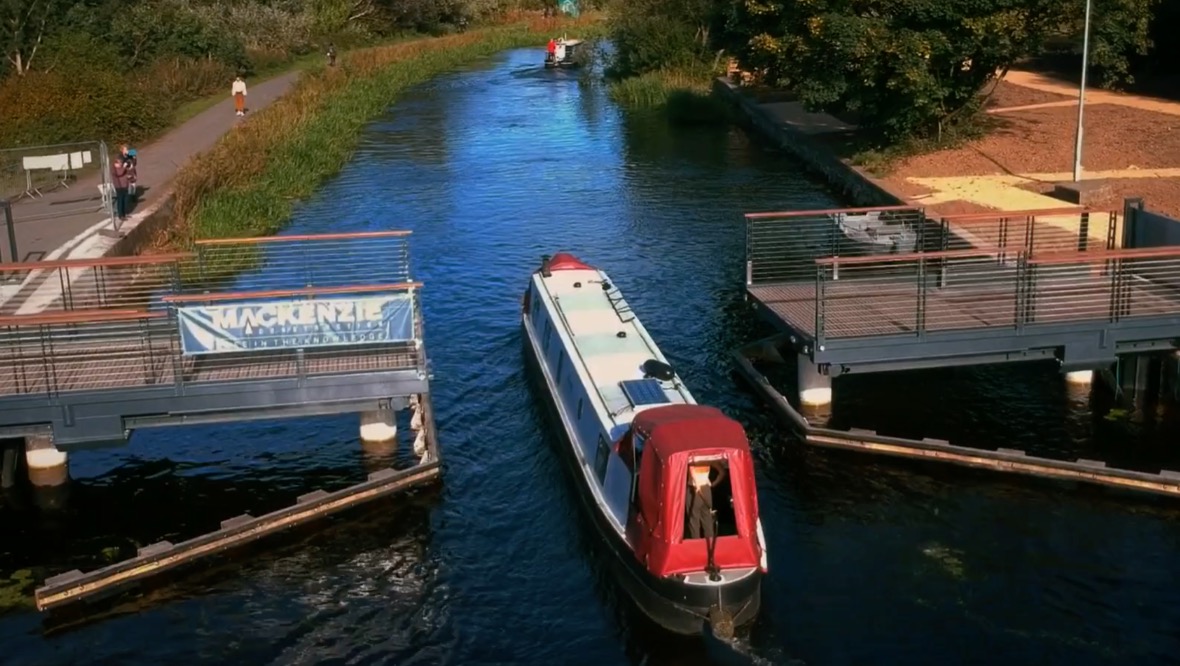 The Claypits at Hamiltonhill were originally used to extract clay to line the Forth and Clyde Canal. In turn, the canal was used to power the industrial revolution which transformed the nation.
The Claypits will now be transformed to meet the needs of the 21st century by becoming a local nature reserve, which will be connected to Scotland's sustainable transport network.
The project has been funded by 17 organisations, including Sustrans, Transport Scotland, Glasgow City Council, Scottish Natural Heritage, Scottish Canals, and Glasgow City Health and Social Care Partnership.
Catherine Topley, CEO of Scottish Canals, said: "I am delighted that this project will connect the communities of Panmure Gate and Woodside, giving them access to an urban nature reserve in the heart of the city.
"The Claypits project will deliver long-term health and wellbeing benefits to the local residents as well as an additional boost to the local economy."