Improvement work worth almost £2m is under way in Glasgow City Centre as part of an effort to revitalise the area following the pandemic.
The upgrades are being delivered as part of a plan by the Glasgow city centre task force (CCTF) made up of Glasgow city council, local business groups and other partners.
Work will include graffiti removal, street cleaning, dressing the exterior of vacant shop fronts, finding temporary uses for retail buildings currently not in use and supporting businesses to encourage an increase in café culture.
The CCTF is co-chaired by councillor Angus Millar, convener for city centre recovery at Glasgow city council, and Stuart Patrick, chief executive of the Glasgow chamber of commerce.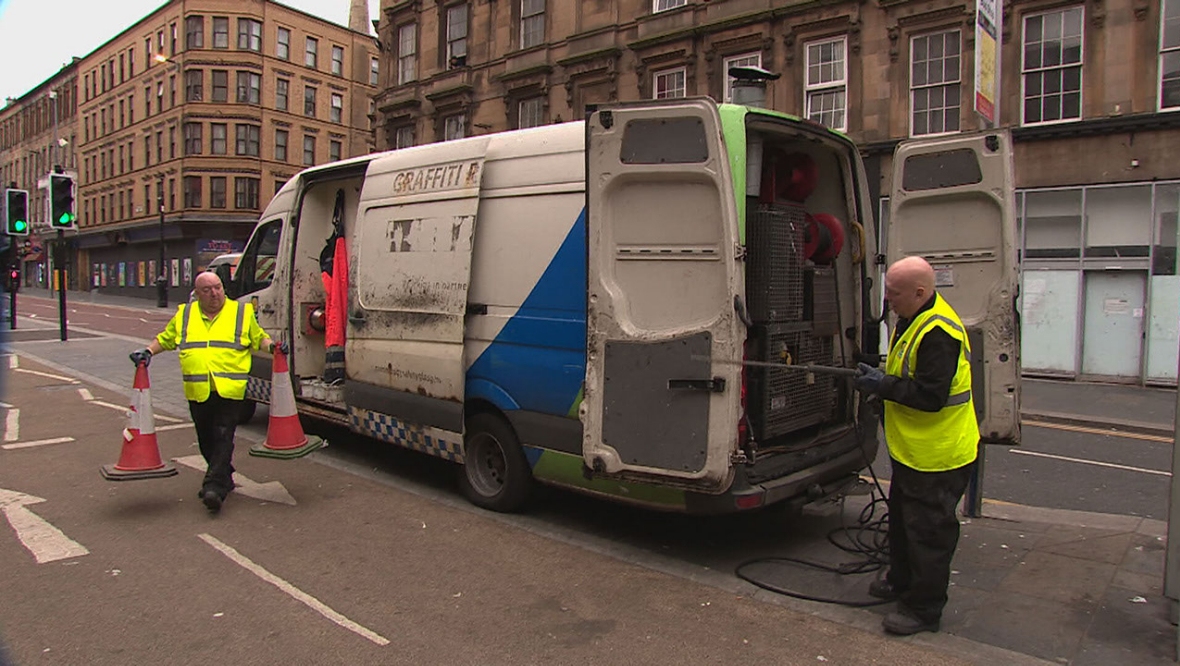 Councillor Millar said: "The practical steps to improve the look and feel of the city centre after the devastation of the pandemic are now underway.
"Businesses and residents want to see cleaner streets, the blight of vacant properties addressed, graffiti removed and to enjoy more events and café culture on our streets.
Money will also target anti-social behaviour with Community Enforcement Officers funded to support visitors in the city centre.
There will also be a new visitor campaign with events aimed at attracting locals and tourists back to the area.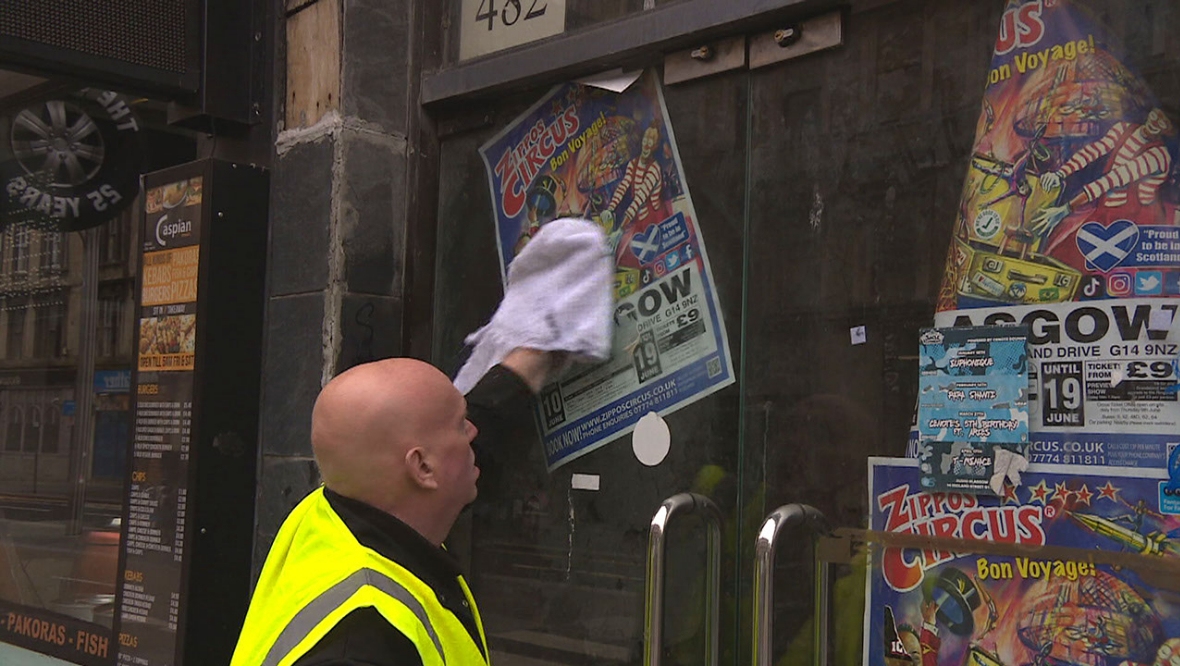 "This Scottish Government funding will really assist in achieving those aims and in attracting more visitors to the city centre and restoring the vibrancy and vitality Glasgow is renowned for", Cllr Millar added.
On one of the city's most famous streets, Sauchiehall, STV News research shows that a building lays empty approximately every 25 meters.
The CCTF want to focus on bringing buildings back into use quickly or dressing vacant exteriors to give consumers and business greater confidence.
Cllr Millar added: "It will also help us plan for those longer-term shifts which cities across the world are facing, including the relentless rise of online retail and need to adapt to climate change and deliver a city centre fit for the next century."
"A sustainable future for the city centre means a better mix of uses, from shopping and hospitality to offices and residential, and we are working locally and with the Scottish Government to plan for the changes we need."