A bin caught fire after a visitor to a national park disposed of a BBQ without making sure it was fully extinguished.
Firefighters were called to Loch Lomond and the Trossachs National Park on Monday night after rangers discovered the bin ablaze.
The bin fire was at the popular Millarochy Bay on East Loch Lomond with the Scottish Fire and Rescue Service alerted at 8.49pm.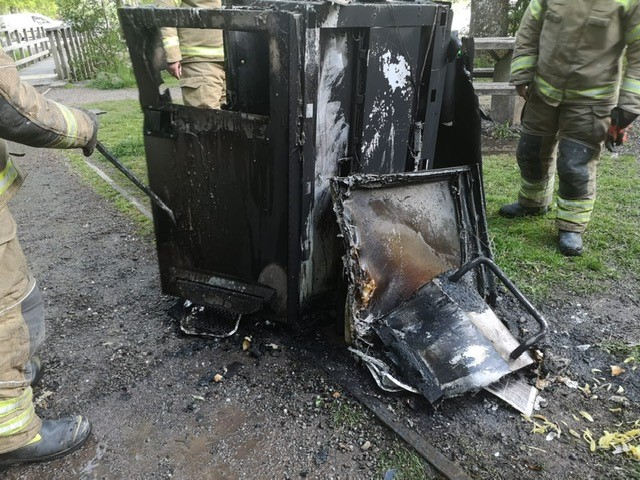 Gordon Watson, the park's chief executive, said: "[This is] just one example why we need visitors to take more care with disposable barbecues. Fortunately bins are more easily replaced than our valuable habitats and wildlife.
"Please avoid lighting fires or barbecues and use portable stoves to minimise wildfire risk."
It comes after a fire has devastated an area larger than seven football pitches at Scotland's largest national park.
The Loch Lomond park authority urged visitors to make sure BBQs are always raised off the ground to prevent any damage and to make sure they are fully extinguished before being disposed of.
Car parks in the national park reached capacity early on Saturday and Sunday with motorists warned not to park illegally, but dozens of fines had to be handed out as visitors abandoned cars irresponsibly.
The National Park Authority wanted to remind people haveing barbeques of their key advice:
If you're cooking it's quicker, safer and cleaner to use a camping stove
If you do have a BBQ always make sure it's raised off the ground and on a surface that won't scar (like sand or stones)
Keep a close eye on BBQs
Always make sure your BBQ is fully distinguished before you dispose of it. Even smouldering ashes/embers can lead to big fires.
Take your litter home
A Scottish Fire and Rescue Service spokesperson said: "We were alerted at 8.49pm on Monday, June 7, to reports of a disposable barbecue left unattended in a bin at Milarrochy Bay, East Loch Lomond.
"Operations Control mobilised one appliance and firefighters extinguished a fire in a bin.
"There were no reported casualties and crews left after ensuring the area was made safe."