A Scottish mum has shared her family's experience with her daughter's devastating cancer diagnosis in the midst of the pandemic.
Elain Paterson, from Airdrie, North Lanarkshire, called the doctor when her eight-year-old girl started being sick last year.
The 39-year-old deputy headteacher said: "Towards the end of November, Katie started being sick and was really lethargic. Her symptoms got worse and she started suffering with excruciating pain in her back.
"We called the out-of-hours doctor and Katie provided a urine sample, which showed there was an infection, so she was given antibiotics."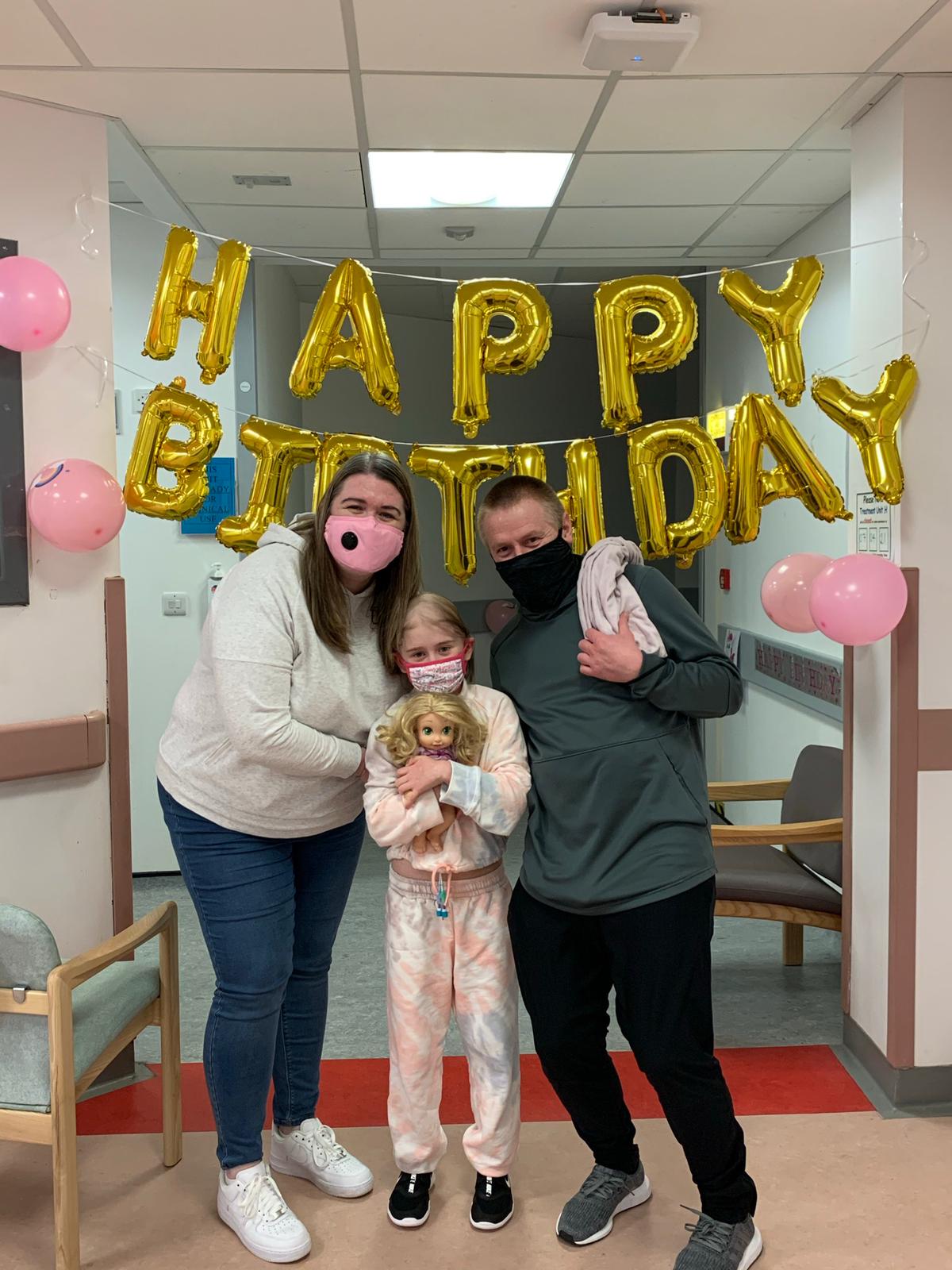 But, as Katie's sickness began to subside, Mrs Paterson and her husband Graham, 42, began to notice more worrying symptoms in their daughter.
The mother said: "When she stood up, she would hesitate before walking. She was putting her arms out to the side to navigate and she was becoming really clumsy.
"When I asked her if she felt dizzy, she said, 'it's all black around the sides'."
'The fear that came over me was like nothing I'd ever felt before.'

Elaine Paterson, Katie's mum
On December 14, Katie went to see a paediatrician at Wishaw General Hospital. She had a CT scan, which revealed a large tumour at the back of her head. The mass had blocked the flow of brain fluid, which was causing hydrocephalus and she had to be blue-lighted to Queen Elizabeth University Hospital in Glasgow.
Her mum said she felt "complete numbness".
She said: "The fear that came over me was like nothing I'd ever felt before. It was like I was living somebody else's life.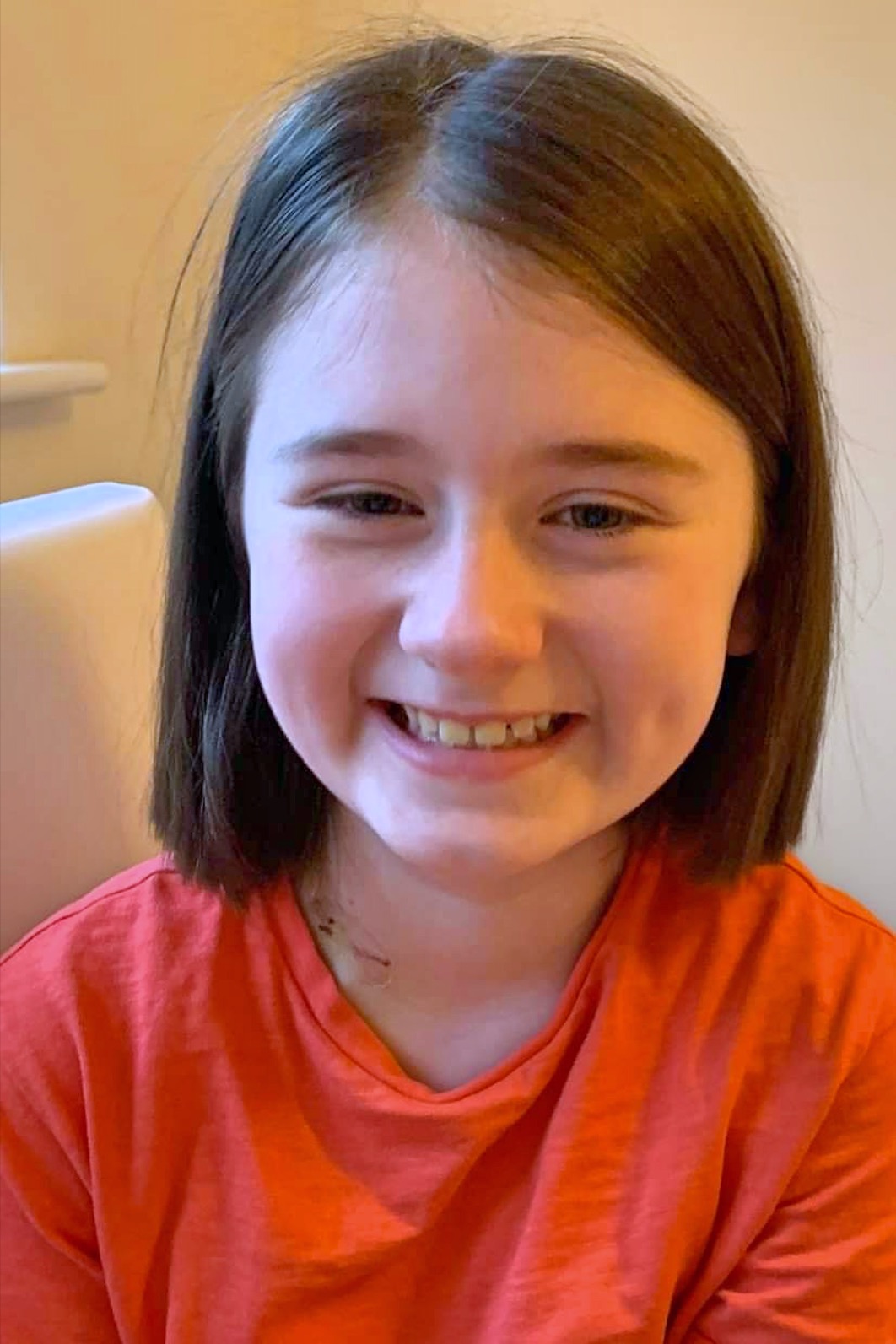 "Thankfully, the team looking after Katie was magnificent. They had to have some really difficult conversations with us but they were professional and compassionate."
On December 15, Katie had emergency surgery to insert an external ventricular drain (EVD) to relieve the pressure in her head. Three days later, she had a craniotomy to debulk the tumour.
Mrs Paterson said: "She went into theatre at 9am and she wasn't out and in recovery until 7pm. When we approached the recovery room, I wasn't sure I could bear to go in and see her, in case she didn't respond.
"We'd be made aware of all the significant risks of her surgery and I was terrified. Thankfully, we saw the anaesthetist first and he said that Katie was shouting for me. She had also been drinking juice, which I knew was another positive sign."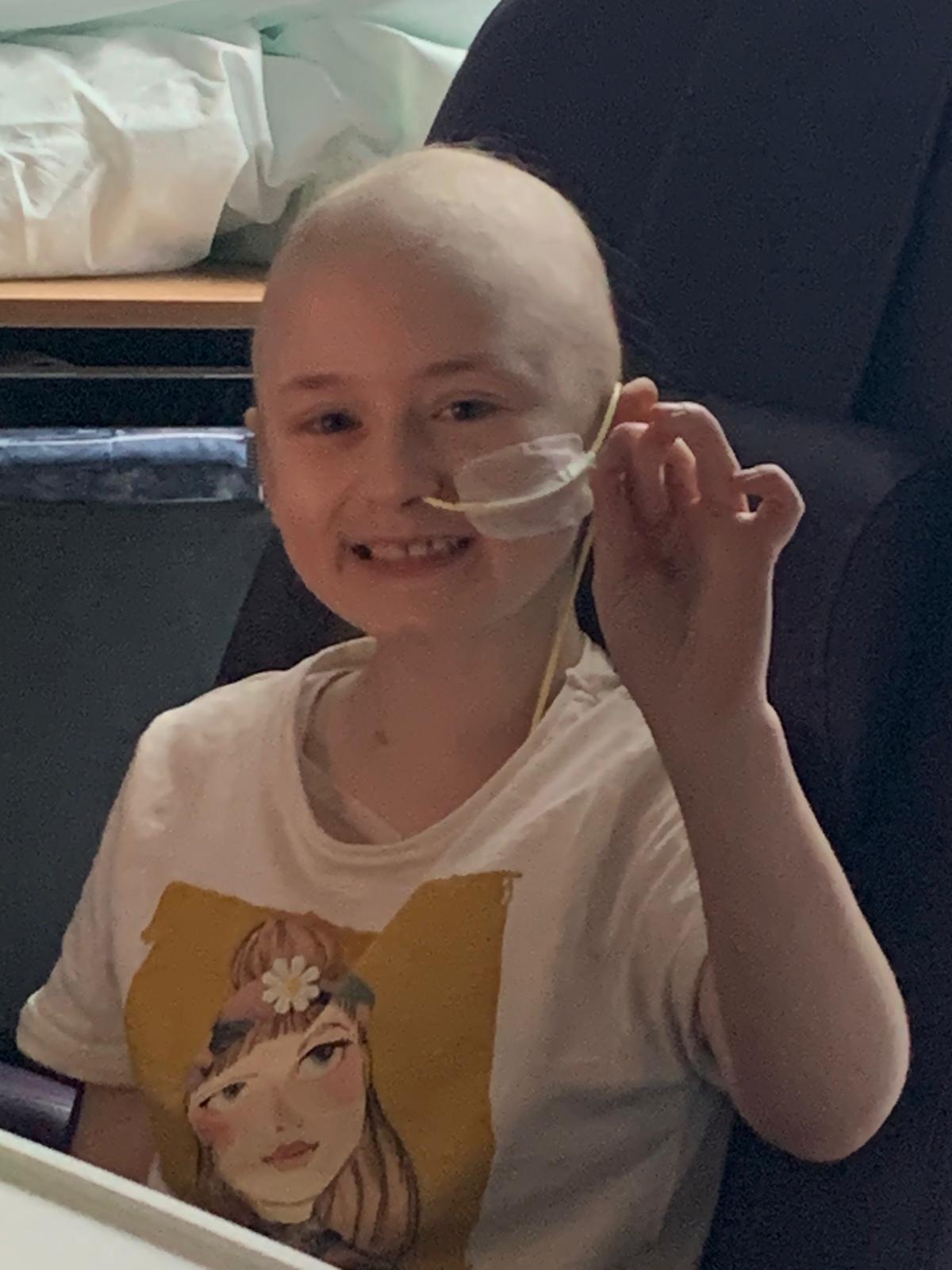 On Christmas Eve, however, the couple were told that the surgery alone wouldn't be enough.
Although Katie's surgeon Mr Meharpal Sangra, had removed all of the tumour, a study of the cells confirmed that it was a medulloblastoma and Katie faced another 10 to 12 months of cancer treatment.
Mrs Paterson said: "I don't think I really took it all in. The medics outlined a rough plan and I went into 'practical mode'. If I know there's a plan, I'm ok. Graham, on the other hand, was really emotional and upset."
Katie was discharged from hospital on December 30 and began a six-week course of radiotherapy at The Beatson Cancer Centre on January 18.
Her mum said she "breezed through it" but when chemotherapy started on April 12, things became tough.
The treatment is expected to continue until Christmas. Mrs Paterson said it makes Katie sick, exhausted and causes aches and pains all over her body. She lost all her appetite to the point she had to be fed through a tube.
The Patersons have been so grateful for the support they have found in their church community in Coatbridge, as well as family, friends, colleagues and strangers.
Mrs Paterson said: "One day we came back from hospital to find Katie's friends had left little hand-written notes for her outside the front of the house.
"Every house in our street is displaying a yellow heart in the window; an indication that they are thinking of Katie. We've been so touched by everyone's kindness."
Even with the easing of restrictions, the family have had to remain cautious as her immune system is weakened by the treatment.
She has been attending school and brownies on Zoom, and family have been doing window visits.
Joe Woollcott, community development manager at Brain Tumour Research, said: "We were so very sorry to learn about Katie's diagnosis. We are thinking of her as she continues with her treatment and hope that her next scan brings positive results.
"Katie's story reminds us that brains tumours are indiscriminate; they can affect anyone at any age. By sharing their story to help raise awareness of this devastating disease, Elaine is helping to make a difference to other brain tumour patients now and in the future. We thank her sincerely for her support."
Brain Tumour Research funds research at dedicated centres in the UK and campaigns for government and larger cancer charities to invest more in research into brain tumours to speed up new treatments for patients and, ultimately, to find a cure.
To donate to Brain Tumour Research visit here.
STV News is now on WhatsApp
Get all the latest news from around the country
Follow STV News
Follow STV News on WhatsApp
Scan the QR code on your mobile device for all the latest news from around the country