The mother of a man who died while living in "hellhole" homeless accommodation has demanded the Scottish Government do more to support those in temporary housing.
Gary Thomson passed away at the Tartan Lodge unit in Glasgow in June after telling mum Maureen the accommodation "was like a dungeon".
The 45-year-old, who trained as a barber, had left prison ten months earlier but found it hard to find employment due to his conviction.
More than 130 people died in the city's homeless accommodation in the three-year period between March 2020 and 2023.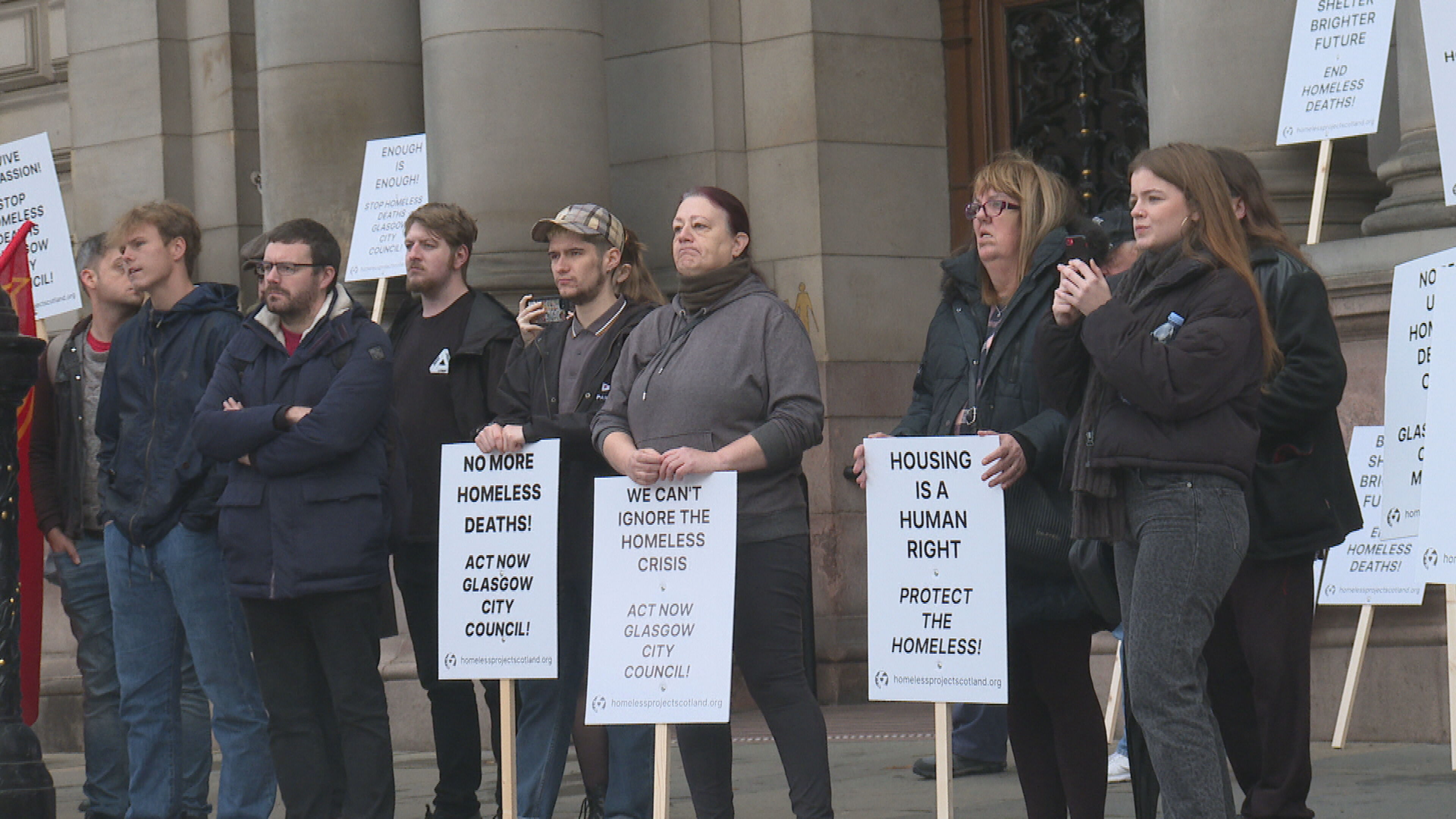 Ministers have said working to reduce the number of people in temporary accommodation is a "primary focus" for Holyrood over the next year.
But Maureen, 68, says urgent action is needed to help those living in non-permanent environments.
"They're human beings and they need to be treated with the respect they deserve," she told STV News.
"They just need a chance. Gary was a barber and he tried everywhere since he came out to get a job and he couldn't get one because of being in the jail, and that's very hard.
"Gary said it was just like living in a hellhole, a dungeon.
"It's sad, when they're trying to turn their lives round and they can't."
Maureen joined grieving families at a demonstration outside the city chambers in Glasgow's George Square to demand action on homelessness.
In an annual report covering work done to tackle the problem, the Government said they were "disappointed that the number of children in temporary accommodation has risen since last year".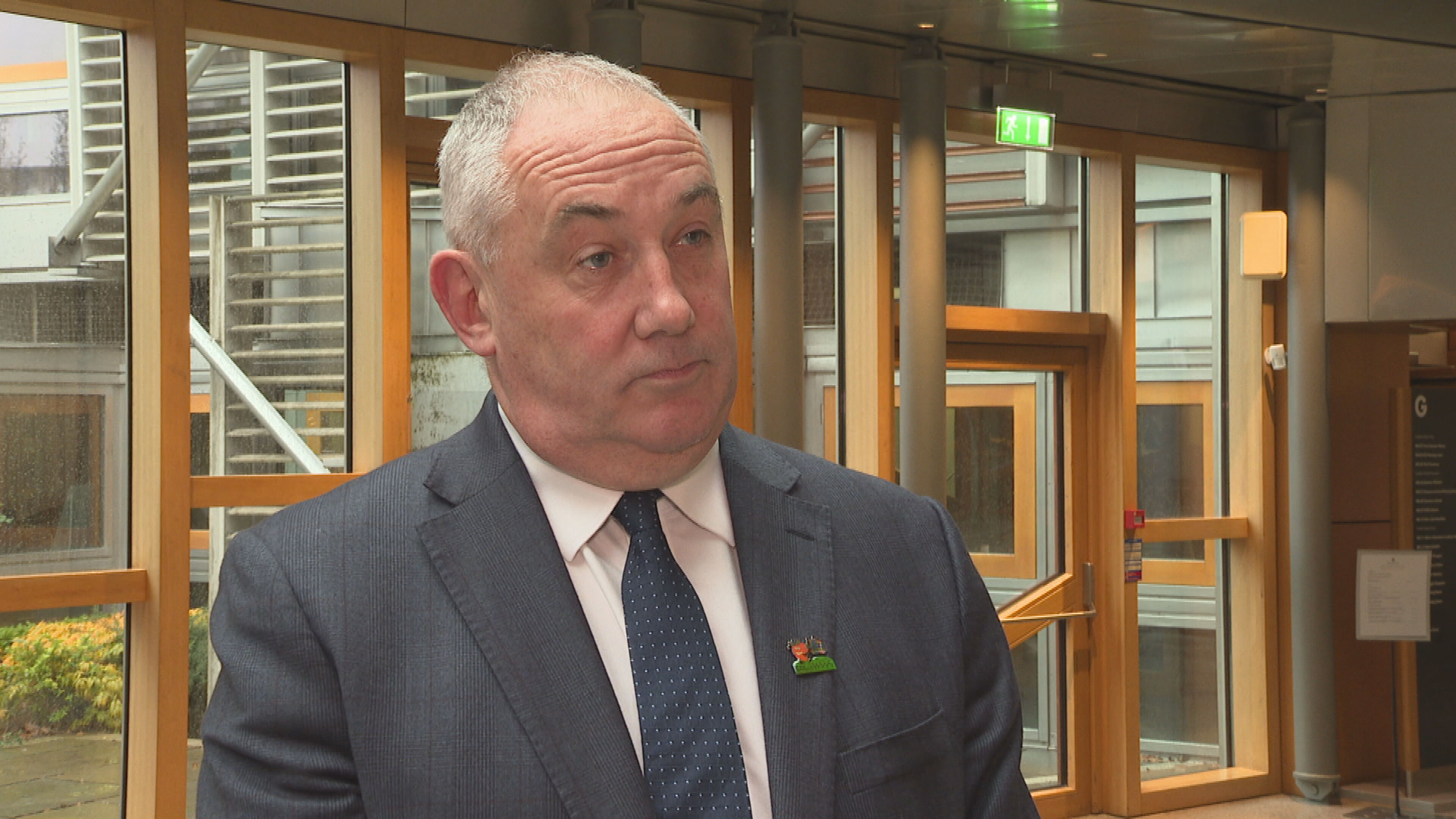 Figures for 2022-23 published earlier this year show Scotland had 15,039 households in temporary accommodation – which can include hostels, hotels and bed and breakfasts – with this including 9,595 children.
The report from ministers made clear there are "far too many households in temporary accommodation," adding that "in the year ahead, our primary focus is on reducing that number".
It acknowledged local councils "are working hard to support people experiencing homelessness", but said they are "still dealing with long waiting lists for social housing".
Ministers and local government body COSLA want to "see a greater proportion of social homes allocated to homeless households", the report adds.
Housing minister Paul McLennan said the Scottish Government had given councils £52.5 million over the period between 2018 and 2024 to support plans to help people into "settled accommodation".
The minister said it had been a "challenging year in tackling homelessness as many struggle with the cost-of-living crisis, with the impacts being felt not only here but across the UK".
"We are making available £3.5bn over this parliamentary term to support delivery of 110,000 affordable homes by 2032, 70% of which will be for social rent," he added.
"As part of our £752m programme this year, we have also committed to invest £60m in a national acquisition plan to help increase the supply of social and affordable homes. This will contribute to efforts to reduce the number of households in temporary accommodation."
But the charity Shelter Scotland said the report showed "ministers still have their heads in the sand" when it comes to tackling homelessness.
Director Alison Waston said the report "looks back on a year in which the Scottish Government has overseen a huge increase in the number of people becoming homeless, when the number of kids stuck in temporary accommodation hit record levels, and it offers no indication that next year will be any better".
She added: "Across Scotland people are suffering through this housing emergency, this report is a harsh reminder that their government don't understand what they're going through and aren't prepared to take action to fix it."
For Gary, the measures have come too late, but Maureen is determined that those affected by homelessness in the future will not experience the same level of grief.
"I'm proud of him anyway, I miss him so much," she said.
"But hopefully being here today, if it can save one person then I'll feel a wee bit better for that."
STV News is now on WhatsApp
Get all the latest news from around the country
Follow STV News
Follow STV News on WhatsApp
Scan the QR code on your mobile device for all the latest news from around the country