The devastated mother of a 14-year-old who died attempting a challenge he saw on TikTok has warned parents of the dangers posed by online trends.
Leon Brown died "suddenly" after he was found unresponsive at his home in Ochilview Court, Cumbernauld, on Thursday, August 25.
His mother, Lauryn Keating, said her son died after attempting to do the "blackout challenge" – a craze that encourages people to restrict their breathing until they fall unconscious.
Lauryn said her son attempted the dangerous act after watching it on TikTok with his friends, and has now urged other parents to "watch what their kids are doing on social media" following her devastating loss.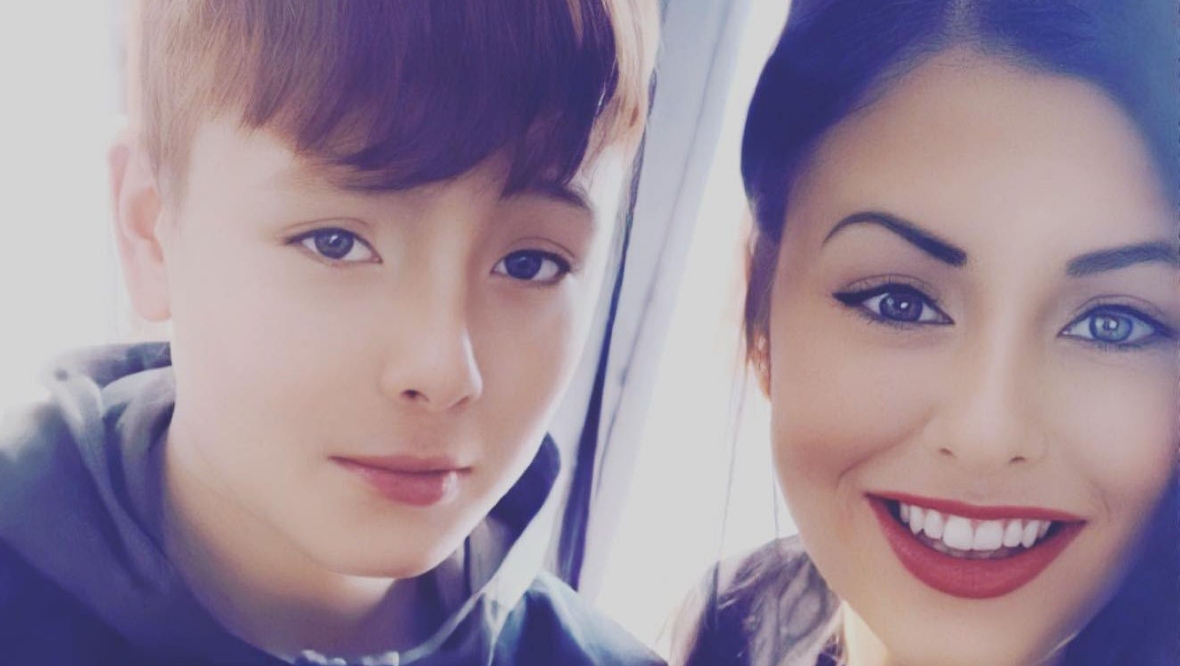 She told STV News: "Leon was on FaceTime to his friends talking about it.
"They had seen some video and didn't believe it would work and unfortunately my son was the one to try it."
Lauryn said that police had ruled the 14-year-old's death as accidental.
She now wants other parents to be aware of the content their children are consuming online.
"For parents I just want them to watch what their kids are doing on these social media apps and warn them of the dangers,' she said.
"I spoke with Leon before about these things as I'd imagine most parents do, so you don't imagine your child ever doing it but that's the thing, they are kids and they don't understand just how dangerous these trends are."
The parents of 12-year-old Archie Battersbee, who died after spending several months on life support, believe he was taking part in the same challenge after he was found unconscious by his mother.
A TikTok spokesperson told STV they "do not permit users to share content depicting, promoting, normalising or glorifying dangerous acts that may lead to serious injury or death."
They said: "Our deepest sympathies go out to the family for their tragic loss. The safety of our community is our priority, and we take any claim about a dangerous challenge very seriously.
"Content of this nature is prohibited on our platform and would be removed if found."
A Police Scotland spokesperson said: "We were made aware of the sudden death of a 14-year-old boy at Ochilview Court in Cumbernauld around 8am on Thursday, August 25, 2022.
"There are no suspicious circumstances surrounding his death and a report will be submitted to the Procurator Fiscal."
The local community launched a fundraiser for Leon's family, and has already raised more than £5,300.
You can donate to the GoFundMe here.