A Glasgow woman was left "in pure shock" after the brakes on her car failed before it burst into flames on the M8.
Catherine McCaffery was driving to Easterhouse at around 7.15pm on Sunday with her eight-year-old son and her brother.
Approaching some traffic lights as she came off the motorway onto Stepps Road, she tried to brake but felt no resistance.
"My foot was just hitting the ground and the car just wouldn't slow down," the 33-year-old told STV News.
"They were just totally gone and we were barrelling towards red lights and a bus, and I had a huge fright – thankfully my brother grabbed the steering wheel and turned us to the side of the road."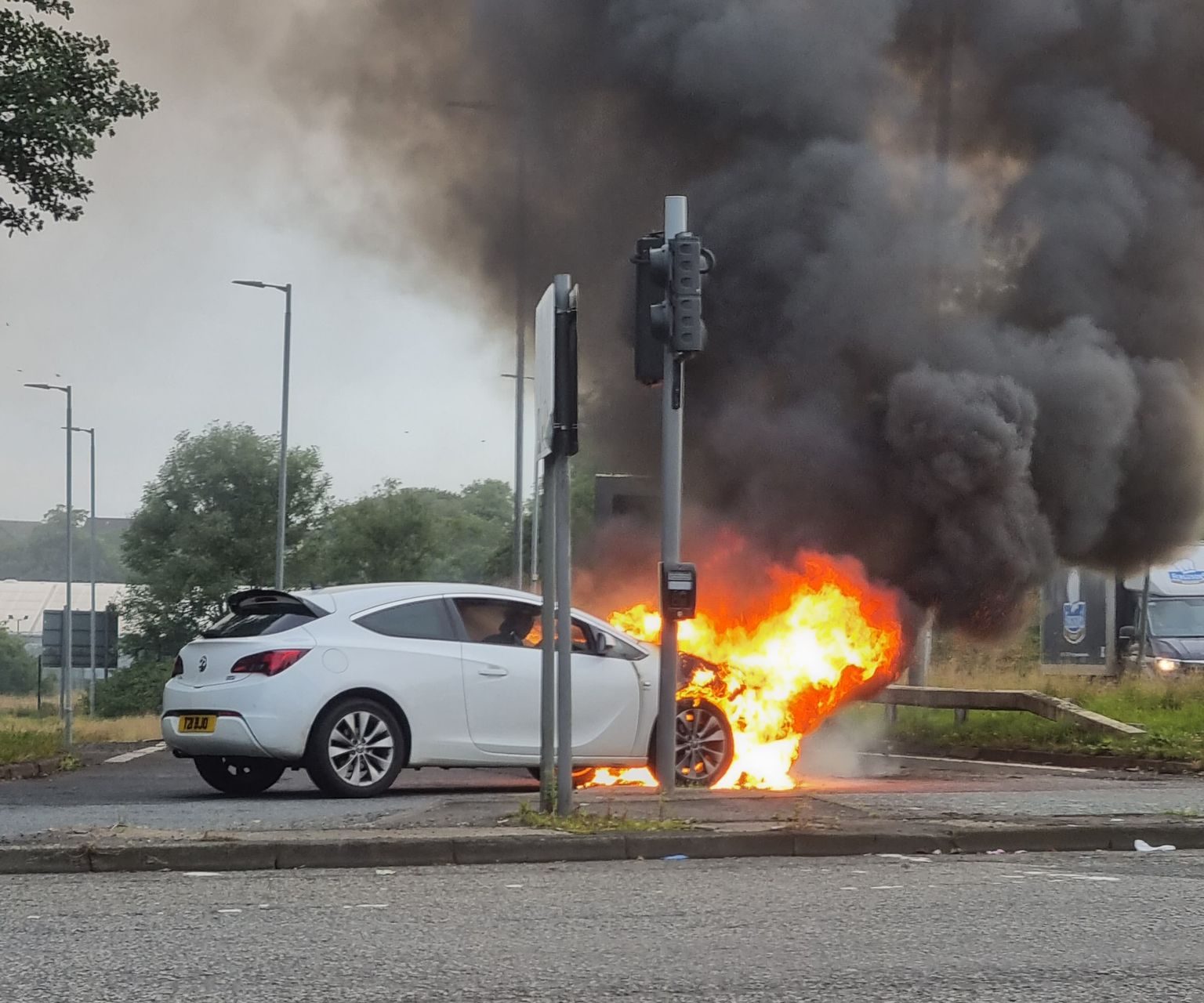 Engaging her handbrake, the mum-of-three brought the car to a screeching halt – before the bonnet started smoking.
The white Vauxhall Astra had begun to spark and smoke, and Catherine knew they had to get out as soon as possible.
"It's a three-door car, so my brother quickly let my son out on his side while I got out too and we ran to the other side of the road – then, it went up."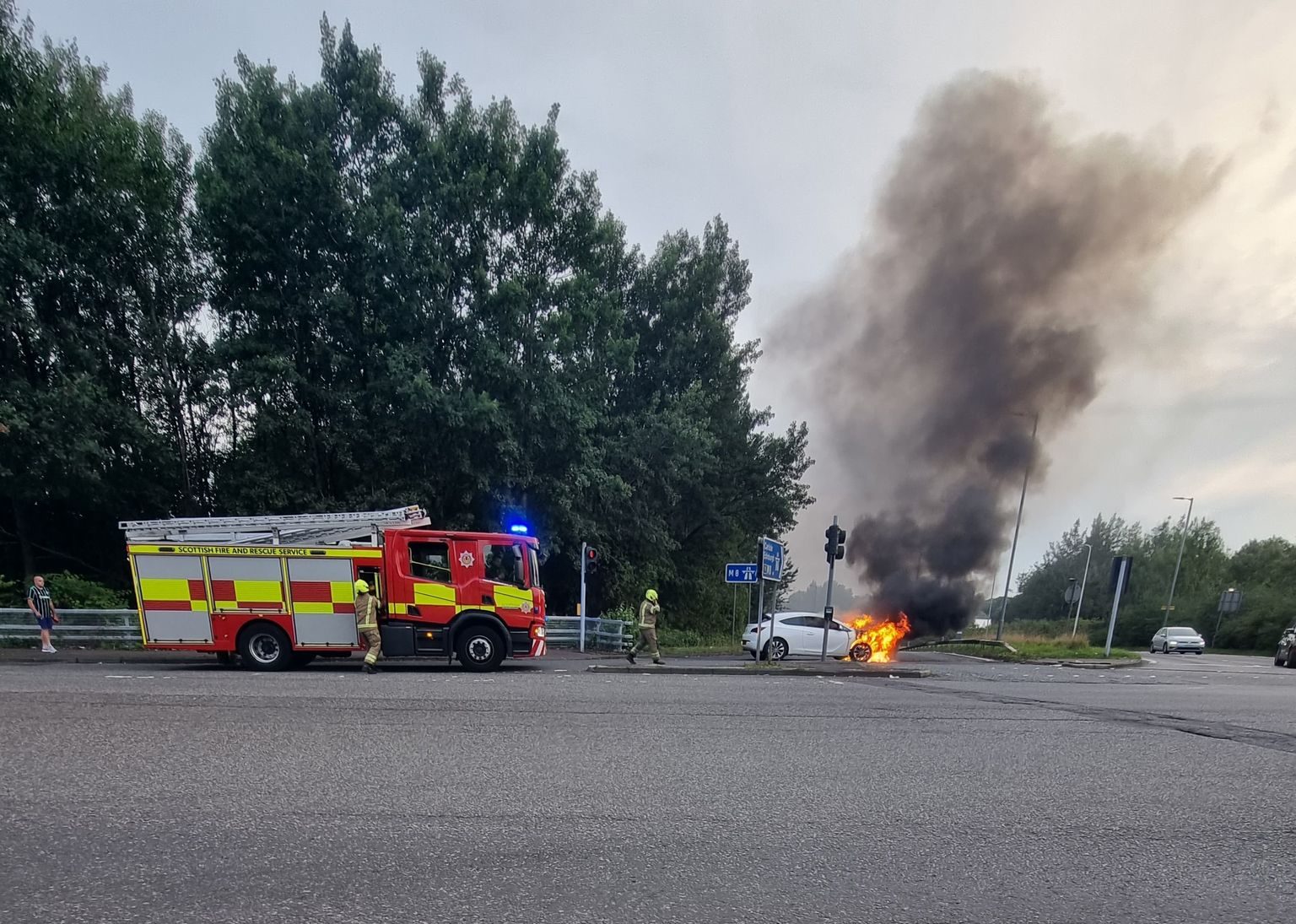 "I was just in pure shock – absolutely stunned. I was on the phone with the fire brigade and I couldn't grasp a word the lady was saying."
A family friend driving by offered them a fire extinguisher to try and manage the blaze, but it was too late. The car was well alight, and a fire engine soon arrived to control the situation.
Her son seemed to mirror Catherine's reaction: "He was shaking like a leaf – none of us understood how this could happen, there was no warning at all before the brakes gave out."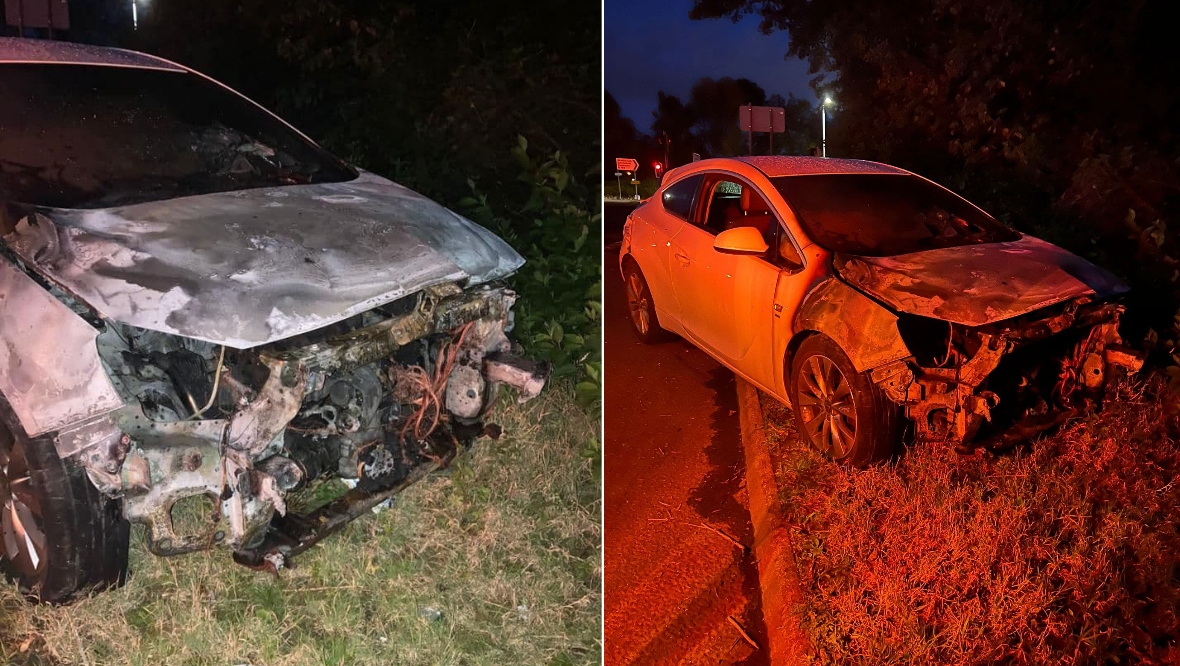 Fire crews at the scene told her that it could have been an electrical fault with the car, but it was far too damaged to determine exactly why the vehicle went up as quickly and forcefully.
Also mum to two other boys, a ten-year-old and a 20-month-old, Catherine has still not absorbed the events of Sunday evening fully.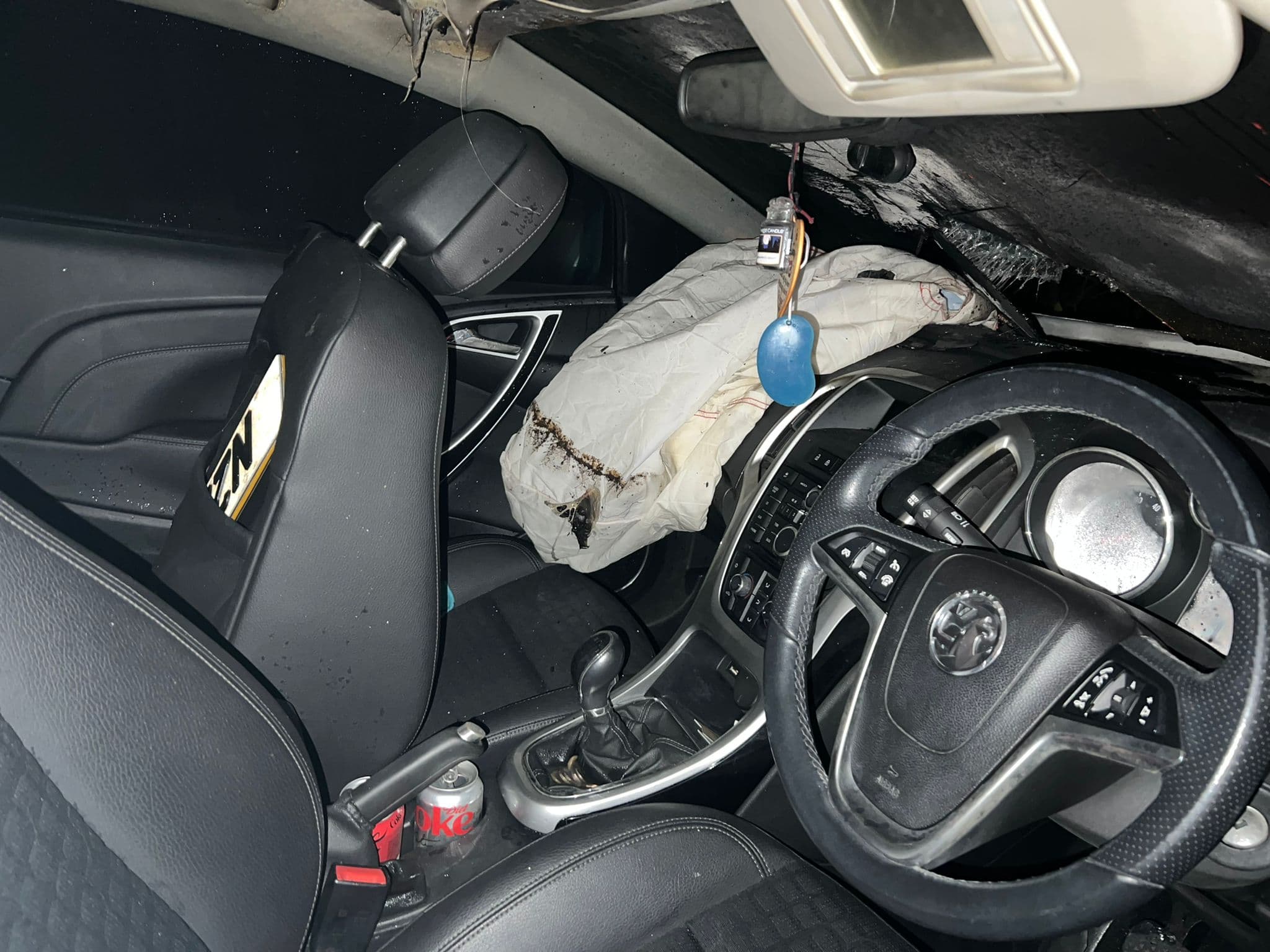 "I keep asking myself, 'what if? What if we had crashed into the bus, or if the doors hadn't opened?'"
"I've been really anxious since it happened, worrying it could happen with another car – even though I know the chance of that are low. I don't know when I'll be able to get into another car."
"My son is a bit shaken up as well – he keeps asking me, 'what if the doors had locked? What if the windows didn't open?' And I'm just trying to support and reassure him, telling him that these things are rare and cars are built with crashes in mind."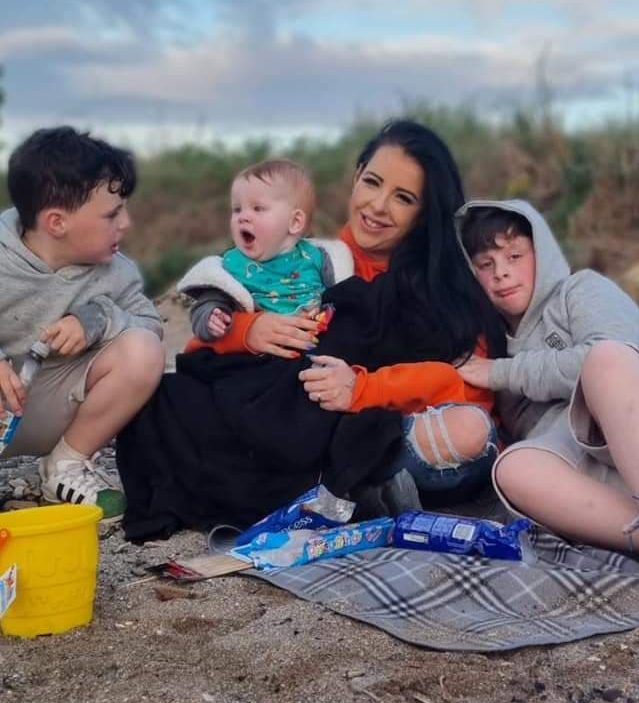 A Scottish Fire and Rescue Service spokesperson said: "We were alerted at 7.27pm on Sunday, August 28 to a report of a car alight in Stepps Road, Glasgow near to the M8 motorway.
"Operations Control mobilised one appliance to the scene, who extinguished the fire and made the area safe."
A Police Scotland spokesperson said: "Around 7.45pm on Sunday, August 28, police were called to a report of a car fire on Stepps Road, near to the M8 junction.
"Officers attended to assist."
Vauxhall has been contacted for comment.