A mum has told how plunging into icy lochs has helped stop her panic attacks and reduce her stress levels after returning to work in a care home during the coronavirus pandemic.
Danielle McGinlay's mental health was suffering when, having been off on maternity leave, she went back to work in a nursing home.
She said: "I hit a low point in September. I have had issues on and off with my mental health for years and returning to work in a nursing home last year during Covid, after being off for maternity leave, wasn't easy. I was having panic attacks and couldn't sleep.
"I came across a YouTube video about people who used cold water therapy to help their mental health. I had never done anything like that before but what did I have to lose?"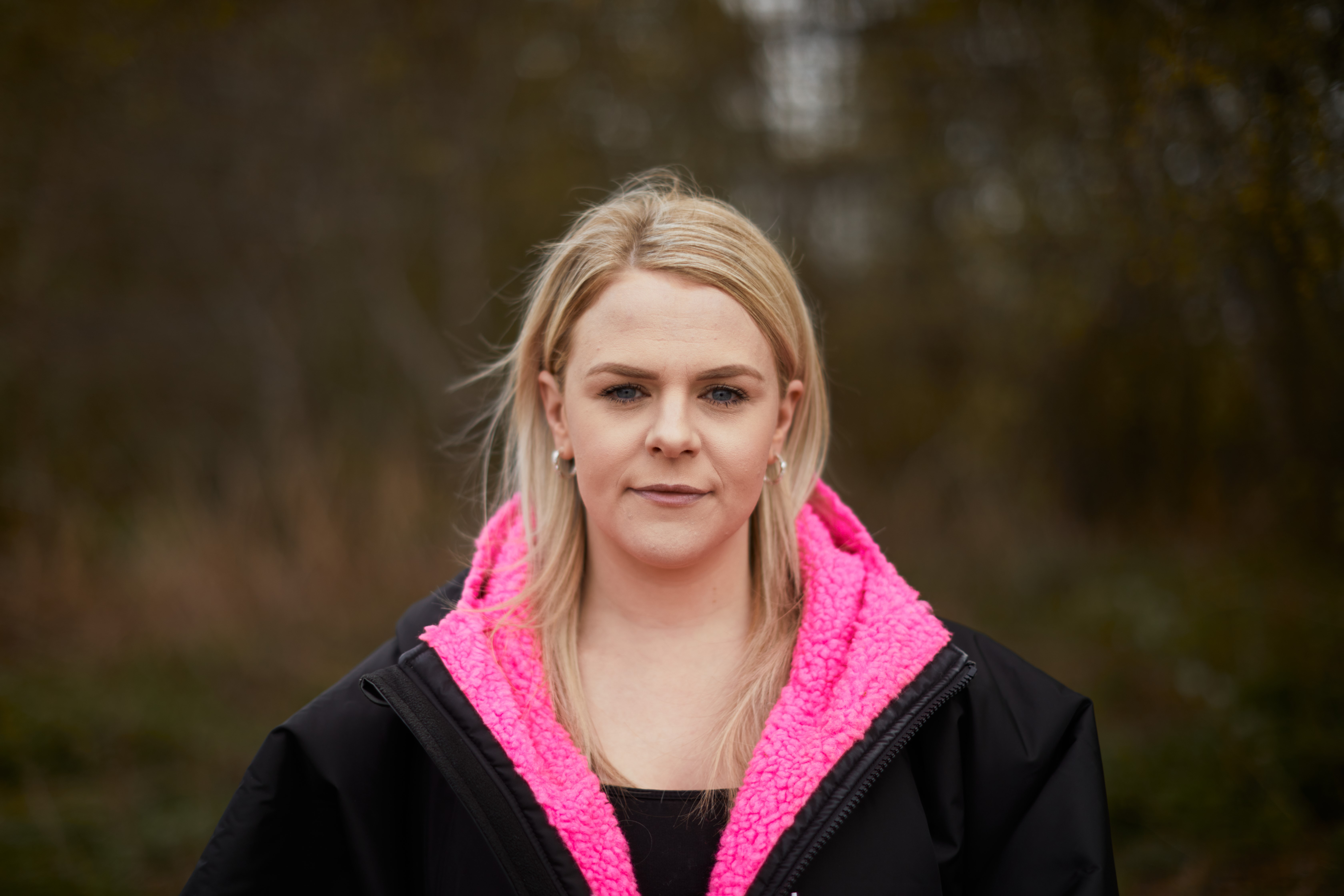 The 30-year-old healthcare support worker from West Dunbartonshire turned up to Lomond Shores in Balloch but was too anxious to join as she watched several others take the plunge.
But once they had left, she finally got in herself.
"That's when it all started and I have found something that really works for me," Ms McGinlay said, "Being in the cold water surrounded by nature eliminates any anxious thoughts or worries reducing tension and stress on the mind and body.
"It has reduced my stress levels, I haven't had a panic attack for months now and I am sleeping."

Danielle McGinlay, 30, from West Dunbartonshire
"The tranquillity of the Loch allows my mind to be completely still and enjoy the present moment.
"It has really helped me manage my mental health. It has reduced my stress levels, I haven't had a panic attack for months now and I am sleeping. It has also led me to hillwalking and meditation, another two things I never would have seen myself doing
"I am the happiest and most content I have ever been. I thought for years that I was just one of those people who would always struggle but this really works for me."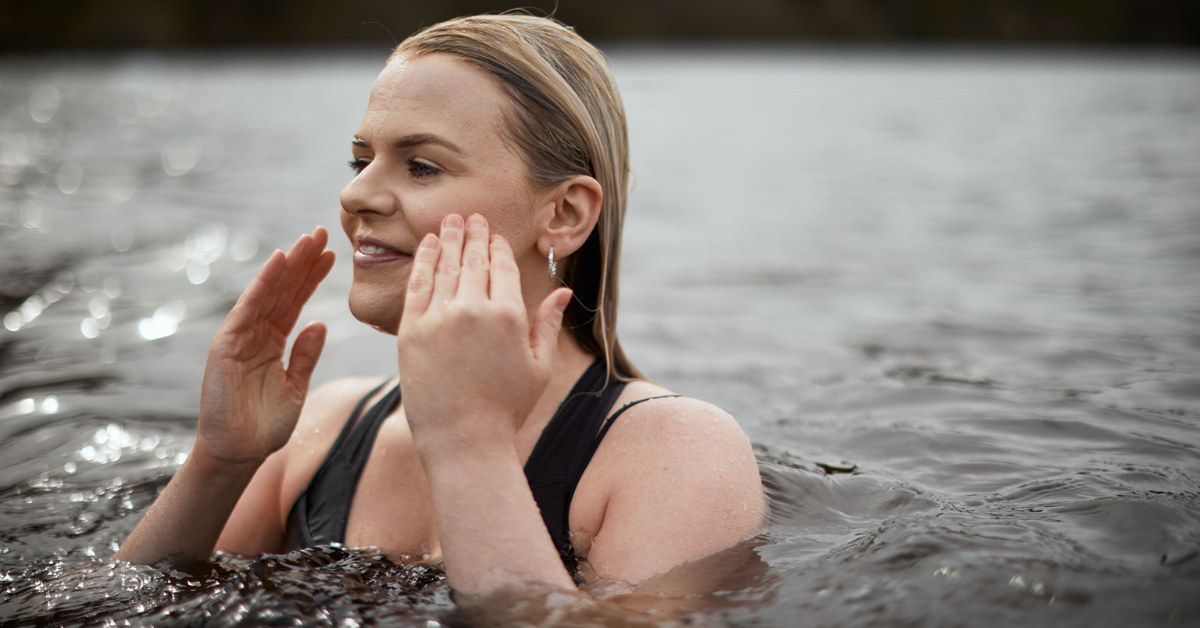 As part of Mental Health Awareness Week, Loch Lomond and the Trossachs National Park is celebrating stories from people who have have benefited from feeling more connected to nature.
After both lockdowns, the national park saw a surge of visitors keen to get back out into the outdoors as well as people taking up new outdoor activities such as open water swimming, hillwalking, camping and cold water therapy.
Recent research for Mental Health Foundation Scotland found that nearly two thirds of adults in Scotland said being close to nature improves their mood.
Lorna Kerr, a single mum working full time, began suffering from anxiety attacks after her daughter Jessica was diagnosed with a rare bone condition when she was almost two-years-old.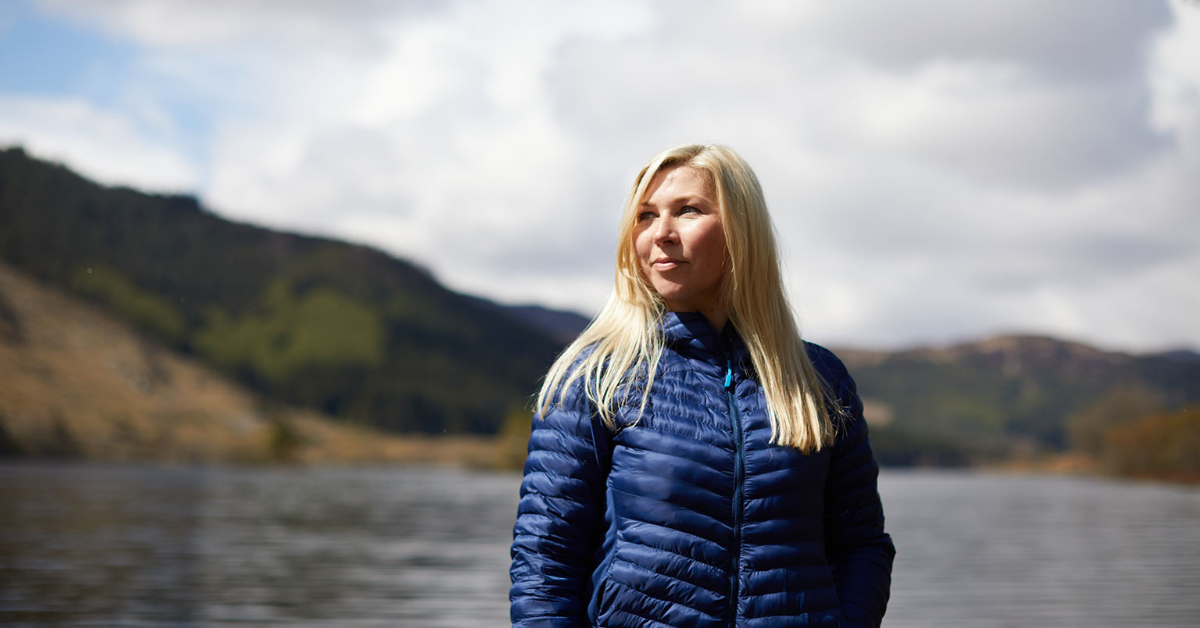 She said: "I didn't realise how badly it was all affecting me until I was hit with anxiety attacks. I was exhausted in every way."
During this awful time a friend invited the 41-year-old from West Lothian to climb Ben Lomond.
"Half way up the mountain, I experienced the most amazing rush as I stopped to look around and I realised how much I had missed it," she said.
"I just love being outside and I feel like it's a gift I am giving my daughter too."

Lorna Kerr, 41, from West Lothian
"It sparked that fire in my belly again and I thought to myself 'this is exactly where I belong' and that feeling hasn't left me since.
"Slowly life started to make sense again and I celebrated each summit as a sign of how far I had come in my life.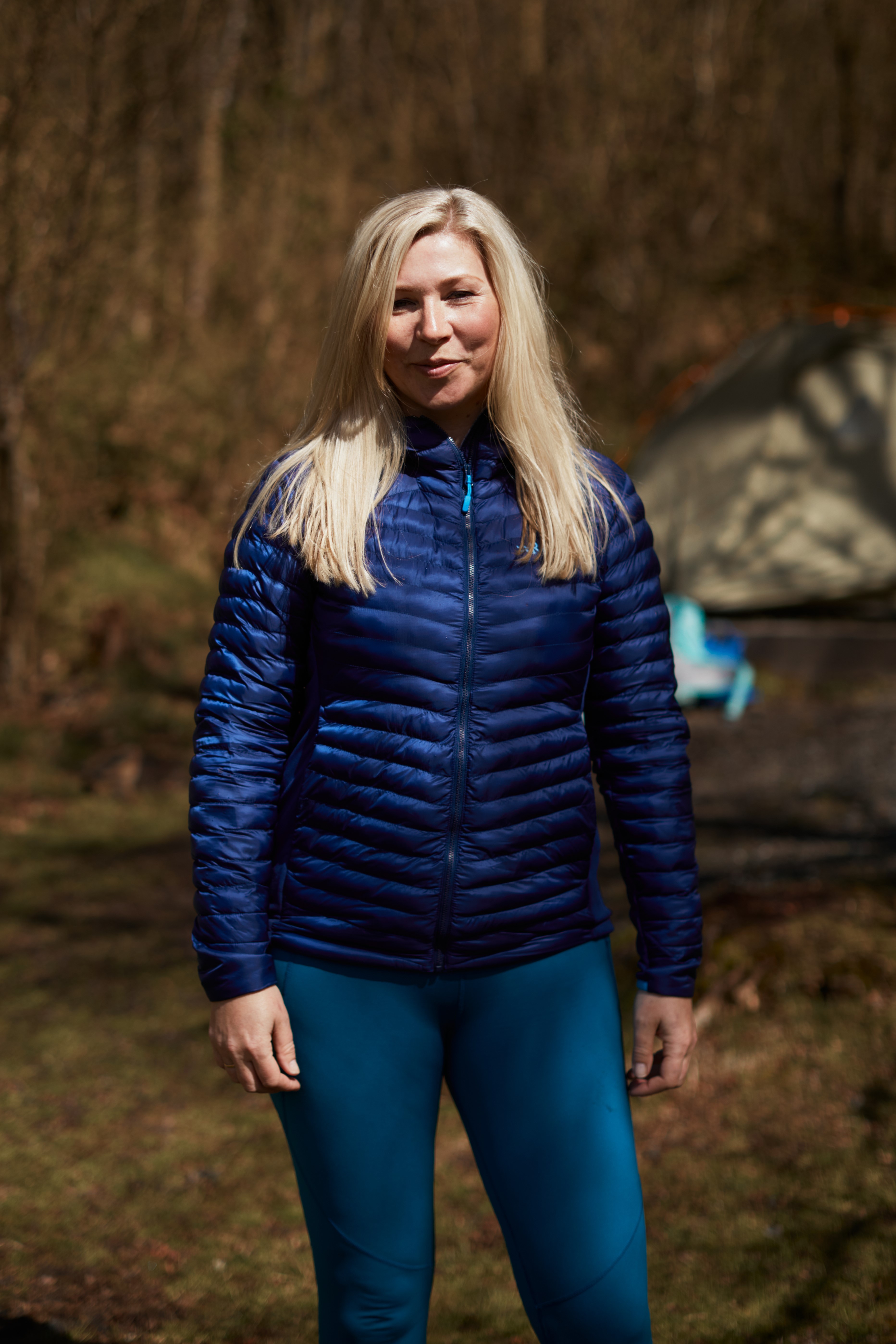 "I didn't start hillwalking for my mental health but the more I did it, the more it helped. I felt a sense of purpose, a connection to nature and to the friends I was doing it with. I just love being outside and I feel like it's a gift I am giving my daughter too."
Visitors are being encouraged to share their own stories of how nature in Loch Lomond & The Trossachs National Park connects to their mental health on social media by tagging the National Park Authority on Twitter, Facebook and Instagram.
Simon Jones, director of environment and visitor services at the national park authority, said: "What we're seeing is that these connections, and particularly the mental health benefits, are being felt even more strongly after a year of restrictions.
"People enjoying and connecting to nature is something to be welcomed and supported and in doing so we can also inspire people to appreciate what the National Park gives us all, and the ways we can each give back."