A mum has told STV News how she still has nightmares about what happened to her son's body as she calls for an overhaul of Scotland's post-mortem system.
There is still a place set at the dining table for Richard Stark; his mother Ann says his car sits outside the family home in Bothwell, South Lanarkshire.
The 25-year-old died suddenly at home on June 7, 2019, and four years on, Ms Stark believes changes in the law must be made to spare other bereaved relatives the agony she still suffers.
She told STV news she felt "punished and unable to protect her son" on discovering a full autopsy had taken place without her knowledge.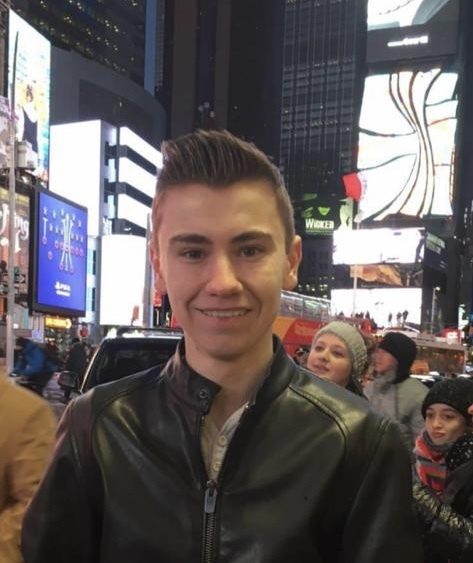 Ms Stark, who is petitioning the Scottish Parliament, said this trauma was then compounded after it took her 11 months to secure the return of tissue samples which had been removed during the invasive examination.
An accountant from Bothwell, Richard was full of plans for his future. His parents said he first showed signs of having a seizure in February 2019 and attended hospital, but was never sent for further checks.
When he was found dead in his bed, his mum said she told the attending police officers she wanted a "view and grant" post-mortem – which is an external look around the body – not a full invasive examination.
Three weeks later, she was "horrified" when she heard from the pathologist that a full post-mortem had taken place, including the removal of Richard's brain, throat and tongue.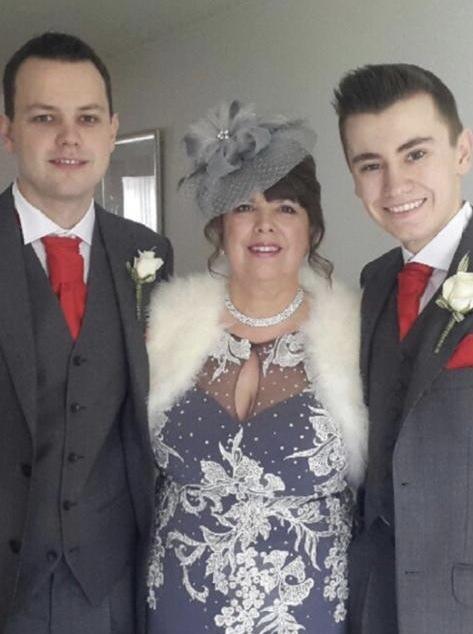 "I was so distraught," Ms Stark told STV News.
"My gentle and loving boy. I feel like the wishes of the family have been totally ignored."
Gerard, Richard's father, said: "I think Ann feels as though she had a responsibility, that she let Richard down in some way."
Nodding in agreement, Ms Stark said: "I feel like I couldn't protect him. I couldn't protect my son. To me, you should go out of this world the way you came in, not disfigured with pieces missing."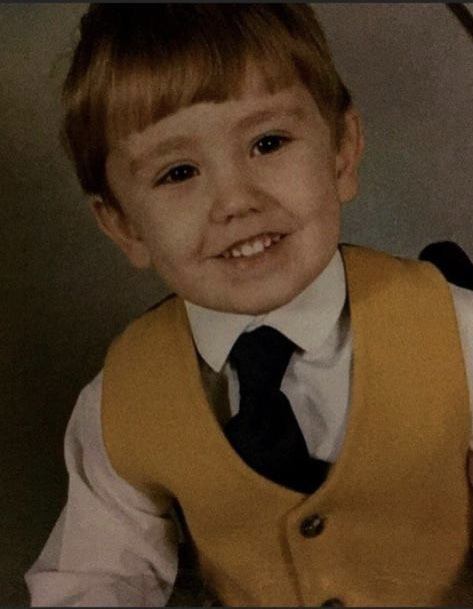 Richard's parents want to bring about change in the law in his name and Holyrood's Public Petitions Committee is considering the call for a review of current legislation surrounding post-mortems.
"I am only getting two or three hours sleep a night," Ms Stark said.
"As soon as I wake up, I must distract myself to stop thinking about what happened to my son. I spend every day researching, contacting experts or speaking to MSPs because I cannot have another family go through this.
"I want an opt out system of all post-mortems, just as there is with the organ donation. If it is a murder or a suspicious case, it should be done by CT scanner or toxicology. In a sudden death such as Richard, a post-mortem should not be done unless it is requested by the next of kin."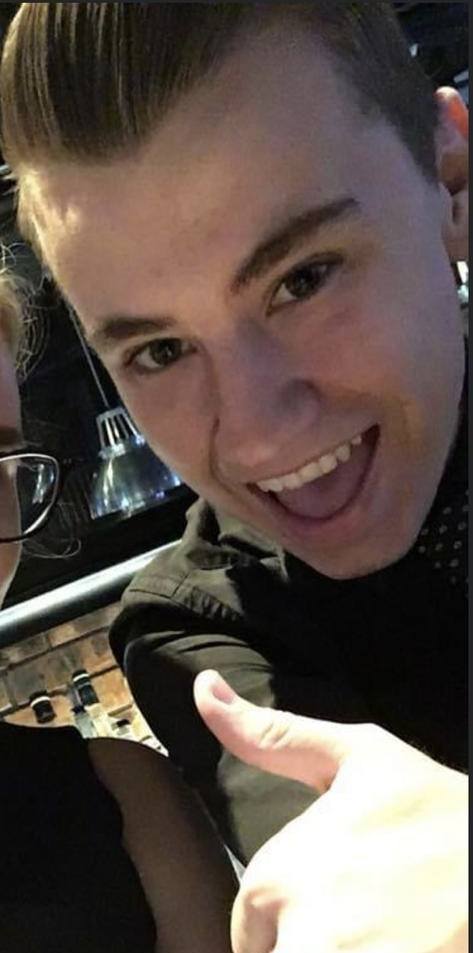 When the Stark family received the full post-mortem results, they found out tissue samples had been kept for further investigation. The return of samples is a matter for the relevant health board.
Ms Stark claims for over a year and a half she was sent "from pillar to post" by authorities.
"I had 65 samples returned to me and I do not know if I have them all," she said.
"I know there must be a law, but I felt as though I was being punished when they told me you can't have the samples back. They told me they don't belong to anybody. I thought that is my child. He belonged to us, not to the authorities. I just wanted my son complete.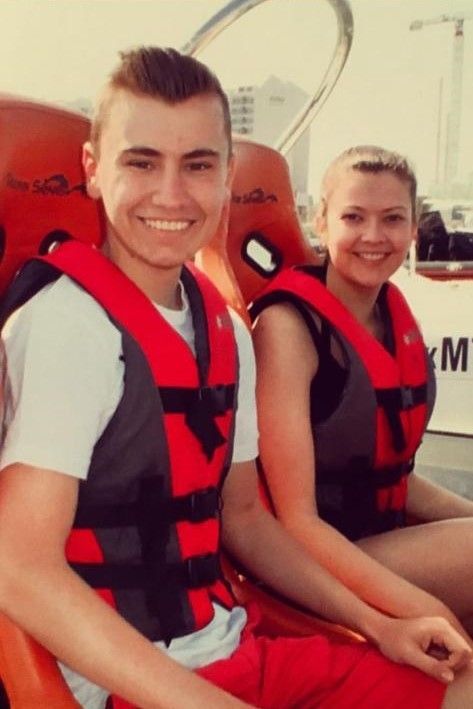 "My son always had a smile on his face and was always thinking of others. I know I have to keep going with this petition for him."
The Crown Office and Procurator Fiscal Service is responsible for the investigation of all sudden, suspicious, accidental and unexplained deaths in Scotland.
In a statement, the COPFS said: "It is a matter for the individual pathologist to determine what examination is appropriate and there was no relevant medical history or clinical diagnosis made in life that would have allowed those examining this case to certify the cause of Richard Stark's death."
A spokesperson continued: "We appreciate the upset and distress that Richard Stark's tragic death has brought to his loved ones. There has been regular communication with Richard's family, both during and after the investigation and this has included answering additional questions that the family have asked about Richard's death."
Next Wednesday, the Lord Advocate will appear to give evidence on the current post-mortem procedures to MSPs.
Members of the committee have already heard how CT scanners are being used for digital autopsies in parts of England. In Lancashire, more than 90% of post-mortems are conducted by radiologists rather than pathologists.
"CT scanning provides an equivalent diagnosis to post-mortems," the chief coroner for Lancashire and Blackburn Dr James Adeley told STV News.
"We have about 94% diagnostic rate. There is also has the advantage that you can do more scans in a day than you can post-mortems.
"It is the same cost and the results are available later that day or first thing the next morning. With scanners, you may have no disruption at all, which is appreciated by families and faith groups."
MSPs have been told of the current staffing and resourcing challenges for both NHS pathology and radiology departments.
Dr Adeley acknowledges it has been a significant change in working practice but "not impossible to implement".
"It just requires effort, commitment, and determination," he said.
"I understand Scotland does have a shortage of radiologists, but the advantage of CT images is they can be sent electronically worldwide so you can use the skills of radiologists based elsewhere. It is a very flexible system."
In Scotland, CT scans or MRI scans are used in limited situations alongside an invasive autopsy.
Radiologists leading a pilot of this technique in Edinburgh believe every case needs to be considered individually and CT scanning can never completely replace an autopsy in all cases and would never replace an autopsy in suspicious deaths.
The Royal college of pathologists has published guidelines on the use of CT scanners.
Professor Mike Osborn, president of The Royal College of Pathologists, said: "It is central to our practice as pathologists that the body of those who have died is treated with respect and dignity.
"The College recognises post-mortem cross-sectional imaging has a place in death investigation. While this may be very useful in some circumstances, there are limitations. There are a number of causes of death that cannot be reliably diagnosed using post-mortem cross-sectional imaging alone."
MSP Monica Lennon has written to the Scotland's top law officer about Richard's case for some time and says the Lord Advocate Dorothy Bain has been "very engaged".
"I hope the Lord Advocate and others come before the committee with an open mind. If there is good practise happening elsewhere in the UK, then we should look at that. We need to modernise, and we need to have a compassionate service for those left behind after a sudden death, particularly if it is a young person.
"We don't want to shortcut any investigation but let's use technology for good and learn from other countries."
For more information, visit the petition page here.