A mother is calling for a shake-up of the care system following the death of her son.
Keith Findlay had mitochondrial disease, a degenerative illness which saw him admitted to hospital following a seizure in April 2020.
But after no suitable care package could be found, the 30-year-old died in hospital in November 2021 despite reportedly being declared medically fit for release in June.
His mother, Emma, said she felt powerless during Keith's final days.
"While we were at the hospital, I did get him out. Took him to the park, took him to open spaces, took him to The Kelpies, all sorts of stuff, but you're still very, very limited," she said.
"He knew he wasn't getting home.
"All he wanted to do was come home, with his care package in place, and that just never happened."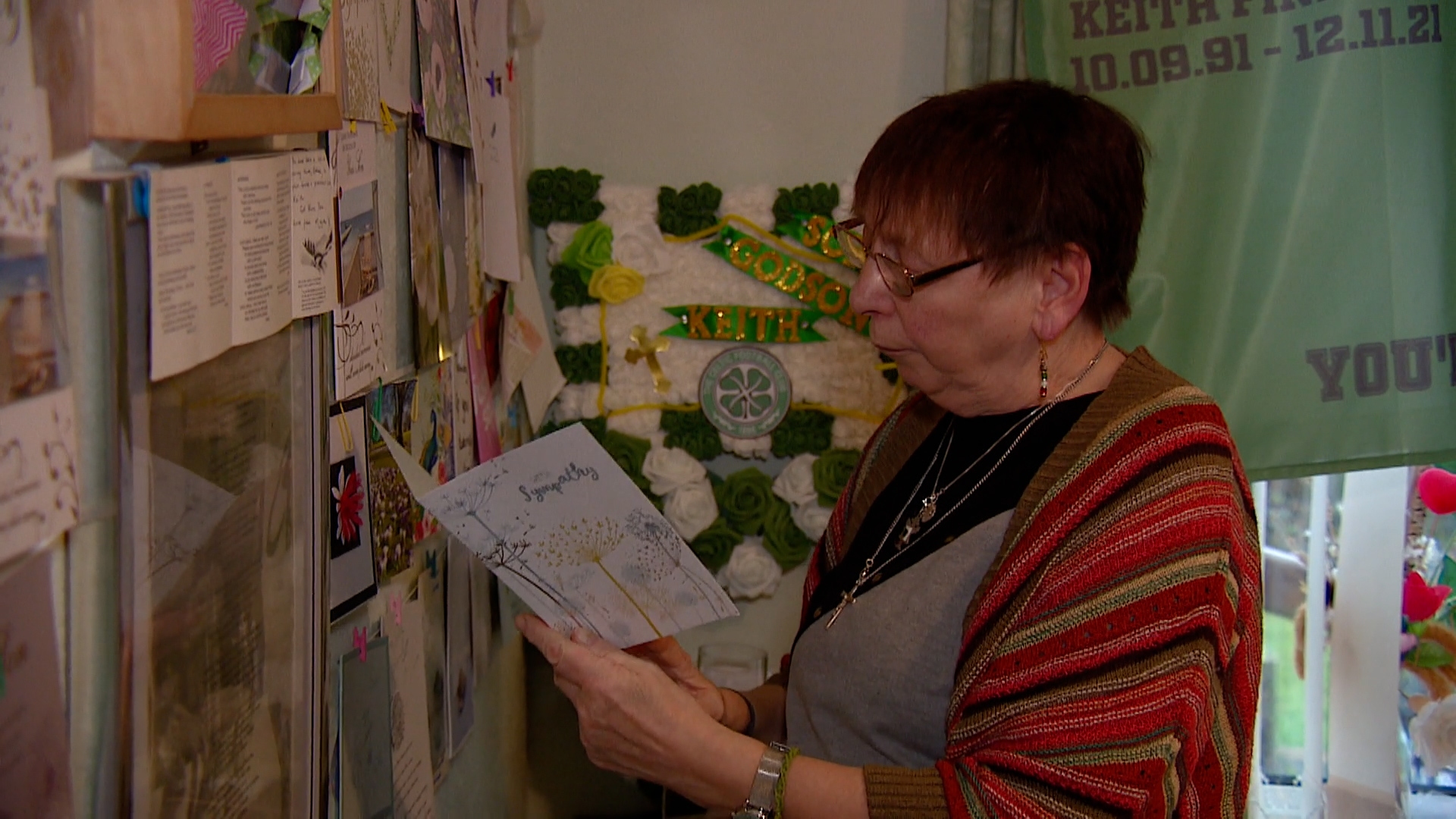 Emma added that a possibility of a new care package was finally discussed but it was too late.
"The system didn't help. His life could have been so much more dignified," she said.
South Lanarkshire Council, the local authority responsible, said it could not discuss individual cases but has offered its sincere condolences to Keith's mother.
Liam Purdie, South Lanarkshire Council's chief social work officer, said: "In the face of well-publicised and ongoing challenges, our community teams and hospital colleagues continue to work closely together.
"Our unremitting and unified priority is to provide safe patient and service user care. We will only discharge patients when medically safe to do so."
However, Enable Scotland said this is far from an isolated situation.
Jan Savage, from the charity, said: "A hospital is never a home.
"If you have a clinical need to be in hospital, whether that's for a physical health need, a mental health need, absolutely hospital is where you should be and you should get access to the specialist support that you need to make you feel better.
"The minute you feel better, you should not be in hospital and you should certainly not be in hospital for periods of years, in some cases periods of ten years. As we know, 22% of people in this position in Scotland are."
While calling for more national investment, the charity said better decisions need to be made about the money being spent on social care right now.
The Scottish Government created a new £20m fund to help local authorities to tackle the rising number of people placed in care outwith their area and those affected by delayed discharge.
Emma believes this action is not enough, and says she's unable to grieve properly for her son.
"I just feel as if I was robbed and he was robbed," she said.
Cosla says it recognises the significant issues faced by individuals and their relatives and it will shortly publish new recommendations.
Councillor Stuart Currie, Cosla's health and social care spokesperson, said: "We recognise the significant issues faced by individuals and their families who are affected by delayed discharge.
"In response Cosla has worked closely with partners to produce a set of recommendations for improving outcomes for people facing delayed discharge. The report addresses the issues raised by Enable and will be issued shortly."
Enable added it wants to see a clear timetable of action in place by next year.