Mull is "thoroughly protected" by Covid vaccines and ready to welcome back "desperately needed" visitors, businesses have said.
The island is now in level one of the coronavirus restrictions, meaning life is edging closer to normal.
And with the rules loosened across most of Scotland, people can travel anywhere except Glasgow or Moray.
While some local residents are more apprehensive about visitors flocking to Mull, hotels and attractions are keen to make up for the lost 2020 tourism season.
Tobermory Hotel owner Robert MacLeod believes the vaccine rollout has created optimism and confidence.
"Last July, it was a lot of fear and trepidation from the community because of the people coming back to the island," he said.
"This year it feels totally different because of the level of vaccination. The island is thoroughly protected now.
"All of the vulnerable categories are being looked after and they're now accepting the fact that the island has to open up for business again.
"That's desperately needed and it's very, very welcome."
Visitors to Mull are being encouraged by the Scottish Government to take two lateral flow tests before their trip – one three days before travelling and again on the day of departure.
Under level one restrictions:
Up to six adults from three households can meet socially in each other's homes, eight in an indoor public place and 12 from 12 households outdoors;
Alcohol can be served indoors with hospitality venues allowed to stay open till 11pm.
Popular visitor attraction the Tobermory Distillery has been hit hard during the pandemic and shut production down completely for several months last year.
But the easing of restrictions mean tastings can now restart.
"I always deeply believe you have to try before you buy a single malt Scotch whisky because they are different, just like people are," said the distillery's Oliver Maclean.
"We are so excited to have the opportunity to take our guests again into our distillery visitor centre and give them a taste of our brand."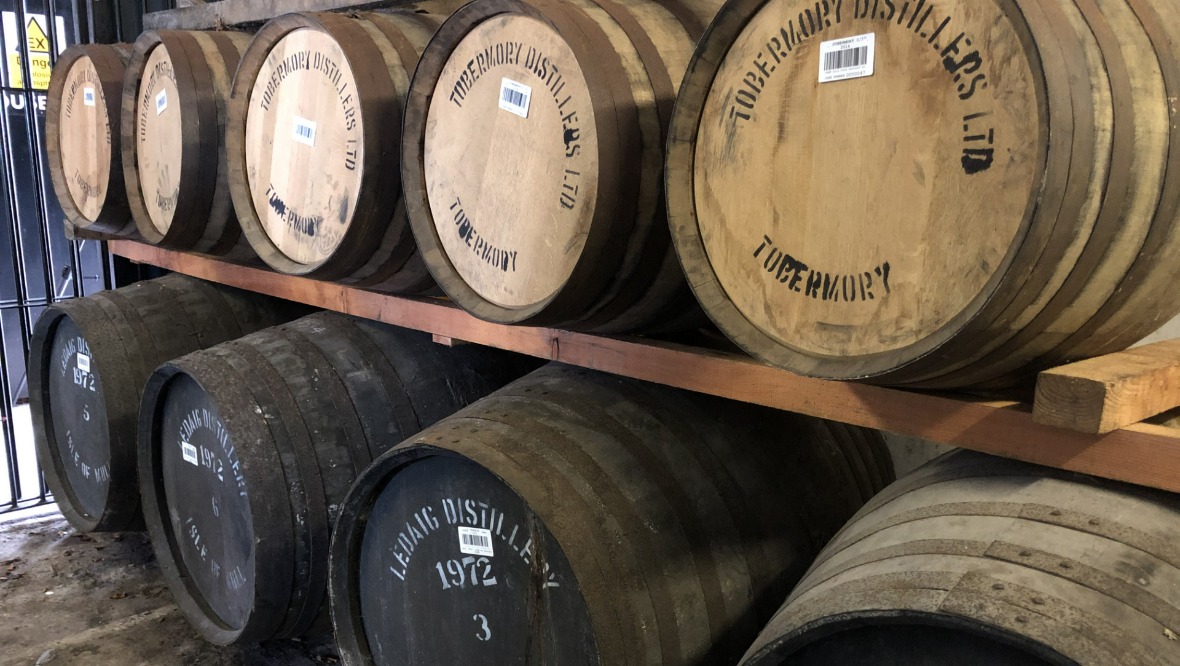 Meanwhile, volunteers at the Tobermory Museum can't wait to welcome back visitors after an 18-month shutdown.
"There's some apprehension about opening and how it's going to work and how people are going to enjoy it again," admitted museum chairman Denis Broad.
"But it's great, it's wonderful that we're getting people back and people seem to want to be back."