Most people do not support plans to ban polluting vehicles from Glasgow's city centre as part of a Low Emission Zone.
Just over half of respondents to a council consultation opposed the scheme which would reduce levels of harmful nitrogen dioxide caused mainly by road traffic.
The first phase of the scheme, which applies to local bus services, is already in place.
Despite the negative response to the consultation, the council said there will be no changes proposed to the design.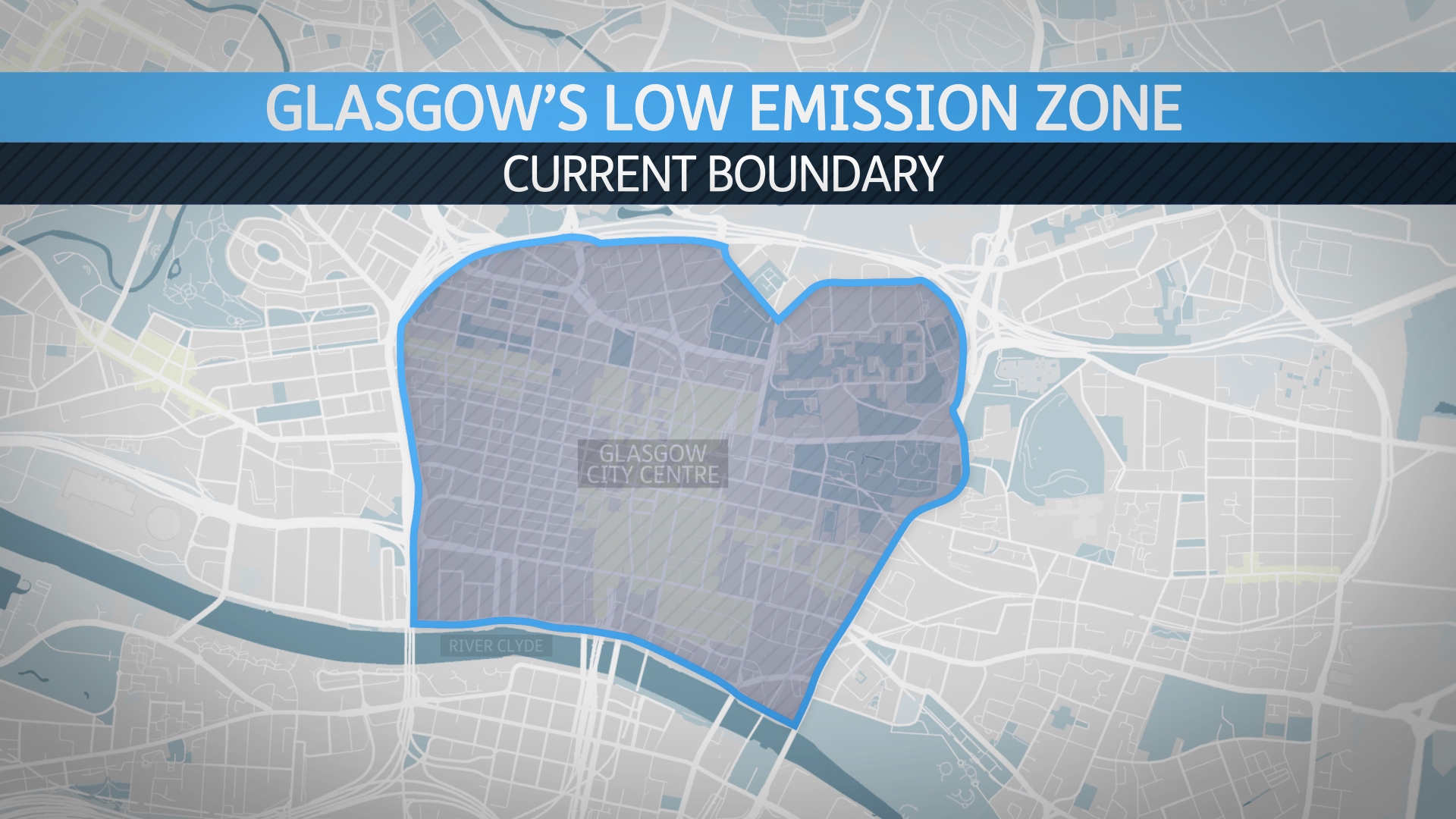 But new Low Emission Zone (LEZ) plans would see all vehicles that fail to meet national emissions standards banned from the city centre.
If your diesel vehicle is six years old, or if your petrol vehicle is 15 years old, then it is unlikely to meet the necessary standards.
For petrol engines, vehicles will have to meet Euro 4 standards – required for vehicles sold after January 2006.
Diesel cars will have to meet Euro 6 standards – required for diesel cars sold after September 2015.
Buses, coaches and HGVs registered from January 2013 onwards will also generally meet the LEZ standards.
Motorbikes and mopeds would be exempt from the ban.
A vehicle checker tool is available on the Low Emission Zones Scotland website which can be used to
check a vehicles LEZ compliance.
According to an asthma charity, Glasgow has the 'dirtiest air in Scotland'.
While 58% of the almost 3000 responses to the LEZ consultation did not support the scheme, the majority were in favour of such a zone in principle.
People with disabilities were more likely to oppose the plans, however there is an exemption for vehicles with a blue badge holder inside.
People also disagreed with the proposed LEZ boundary, the emission standards, the grace periods, and they were firmly against penalty charges.
The proposed LEZ would cover the entirety of Glasgow's city centre, bounded by the M8 motorway to the north and west, the River Clyde to the south, and High Street and Saltmarket to the east.
The scheme is set to come into effect on May 31, 2022, but it will not be enforced until a year later on June 1, 2023.
Those living within the zone will have a further grace period with enforcement applying to them a year later.
The final scheme will not be published for 28 days to allow people to make formal objections.
Councillor Anna Richardson, city convener for sustainability and carbon reduction, said: "Glasgow's LEZ is already making a difference, with air quality improvements evident since its introduction, and greater numbers of greener, cleaner buses now travelling through our city centre and the surrounding areas.
"Expanding Glasgow's LEZ to include all vehicles as part of the Phase 2 scheme design is an ambitious but essential measure to ensure that we deliver the air quality improvements that we need to see to protect public health, especially as we know that air pollution disproportionately affects the most vulnerable in our society.
"We'll continue to engage widely to ensure that everyone understands how Glasgow's LEZ will operate, the health benefits it will deliver and how to prepare ahead of its full roll-out in June 2023."