Glasgow's role as host of the inaugural UCI Cycling World Championships has been deemed a "huge success", with more than half a million spectators showing up to cheer on world-class athletes from all around the world.
The biggest-ever cycling event across the globe drew to a close on Sunday, with the culmination of the women's road race at George Square.
Belgium's Lotte Kopecky claimed the top spot following a thrilling finish to the race that saw tens of thousands line the route between Balloch and Glasgow.
It was the first time the women's elite road race has closed a UCI World Championship, with 207 riders taking on the 154.1km course.
It is estimated that more than 500,000 viewers enjoyed the world-class sporting action across 11 days by either lining the streets or at the city's five cycling competition venues.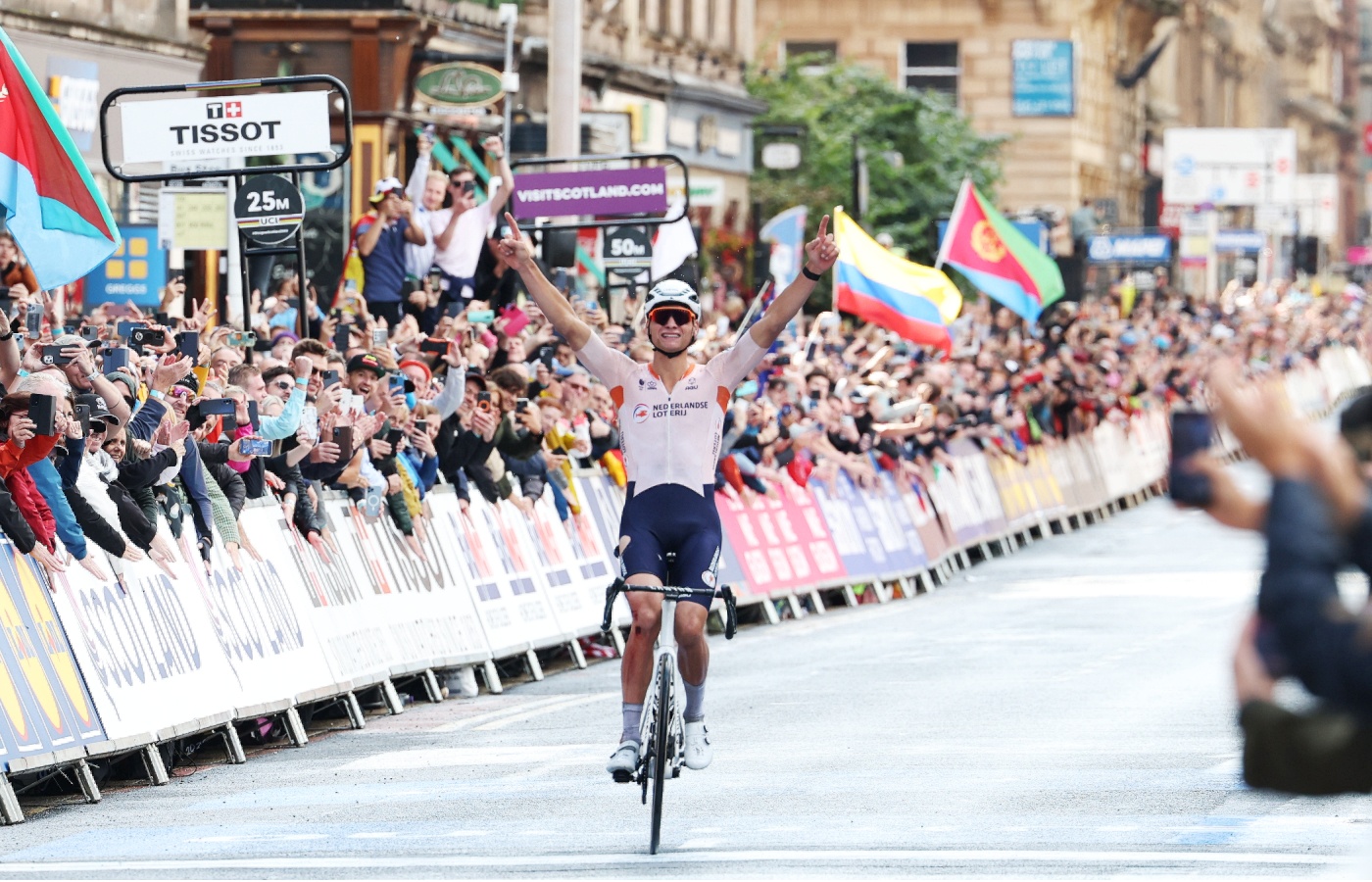 In addition to Glasgow, spectators lined roads, ramps, and routes at locations including Stirling, Edinburgh, Perth and Kinross, Dundee, Angus, Fife, Falkirk, East Dunbartonshire, West Dunbartonshire, and Dumfries and Galloway.
A total of 653 medals were awarded and 220 UCI Rainbow jersey races were raced.
UCI president David Lappartient said: "The inaugural UCI Cycling World Championships have taken our sport to new heights.
"The 13 UCI World Championships that took place in Glasgow and across Scotland united all members of the wide cycling family, bringing together different disciplines, an unprecedented number of nations and a record number of television viewers worldwide.
"The fantastic welcome from Scotland and the excellent organisation created a clear benchmark for future editions of this magnificent cycling show, that will take place every four years, before the Summer Olympic and Paralympic Games."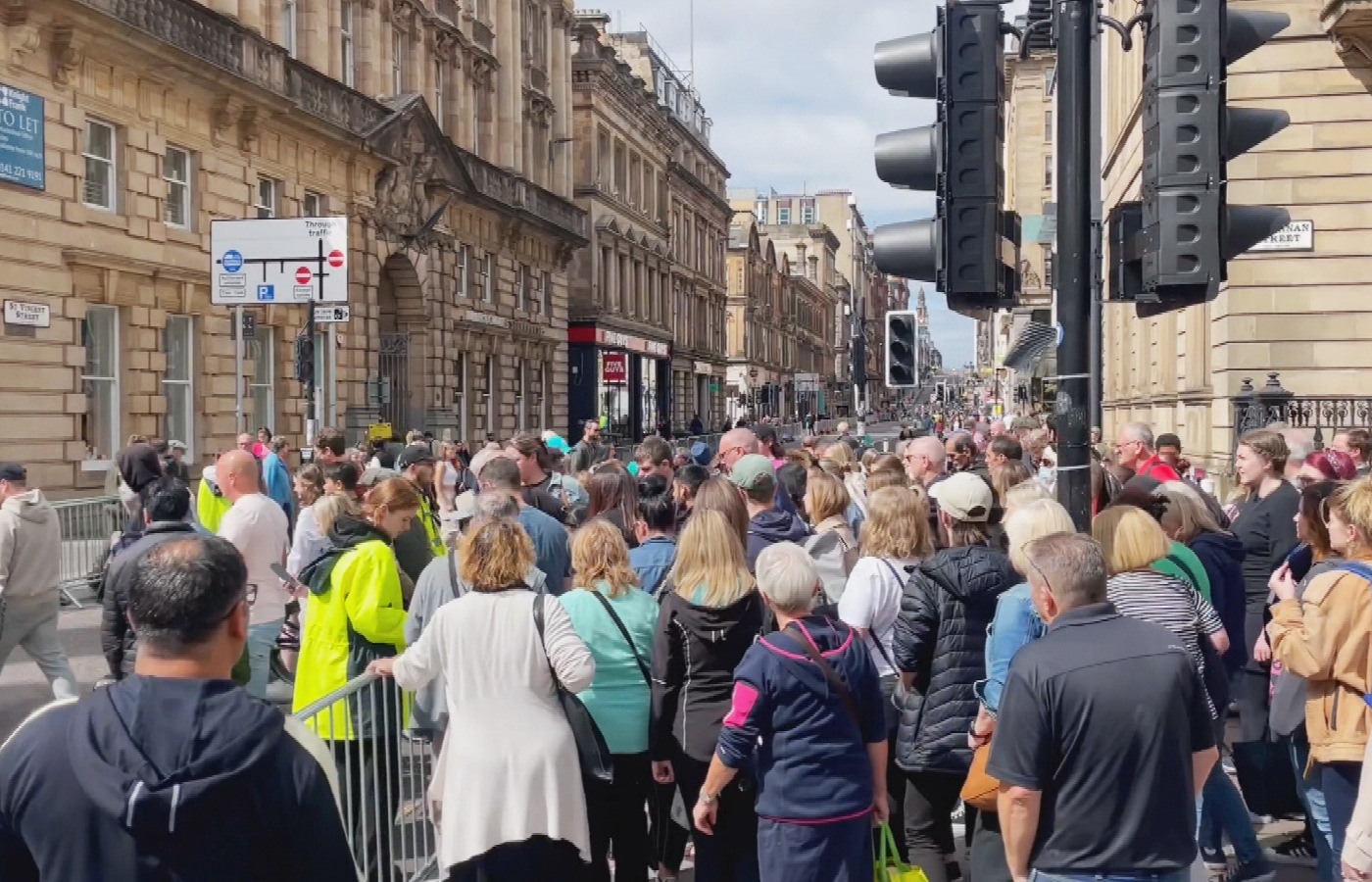 Leader of Glasgow City Council, Susan Aitken, said: "From the first race to the last; riders, fans and officials have been telling us that the 2023 UCI Cycling World Championships will go down in history as not only the biggest, but one of the greatest ever held.
"The UCI approached Glasgow to pioneer this new 'super' World Championships because they understood what a great events city this is; what an amazing passion for sport it has – and they knew we were the safest pair of safe hands when it came to making it all work.
"The faith they showed in Glasgow to host a truly global event was remarkable and I'm delighted the city has been able to repay that faith so emphatically – surpassing their expectations and even our own."
"There is nowhere quite like Glasgow when it comes to creating an atmosphere and people who are ready to throw themselves into an event, heart and soul," she added.
"One of the big themes of this event has been 'The Power of the Bike' – and I think these Worlds have also resonated because they have given people an opportunity to rethink their ambitions for what our city can be.
"For Glasgow, the last eleven days has demonstrated that The Power of the Bike is making an already great city more vibrant and healthier; accessible, active and connected."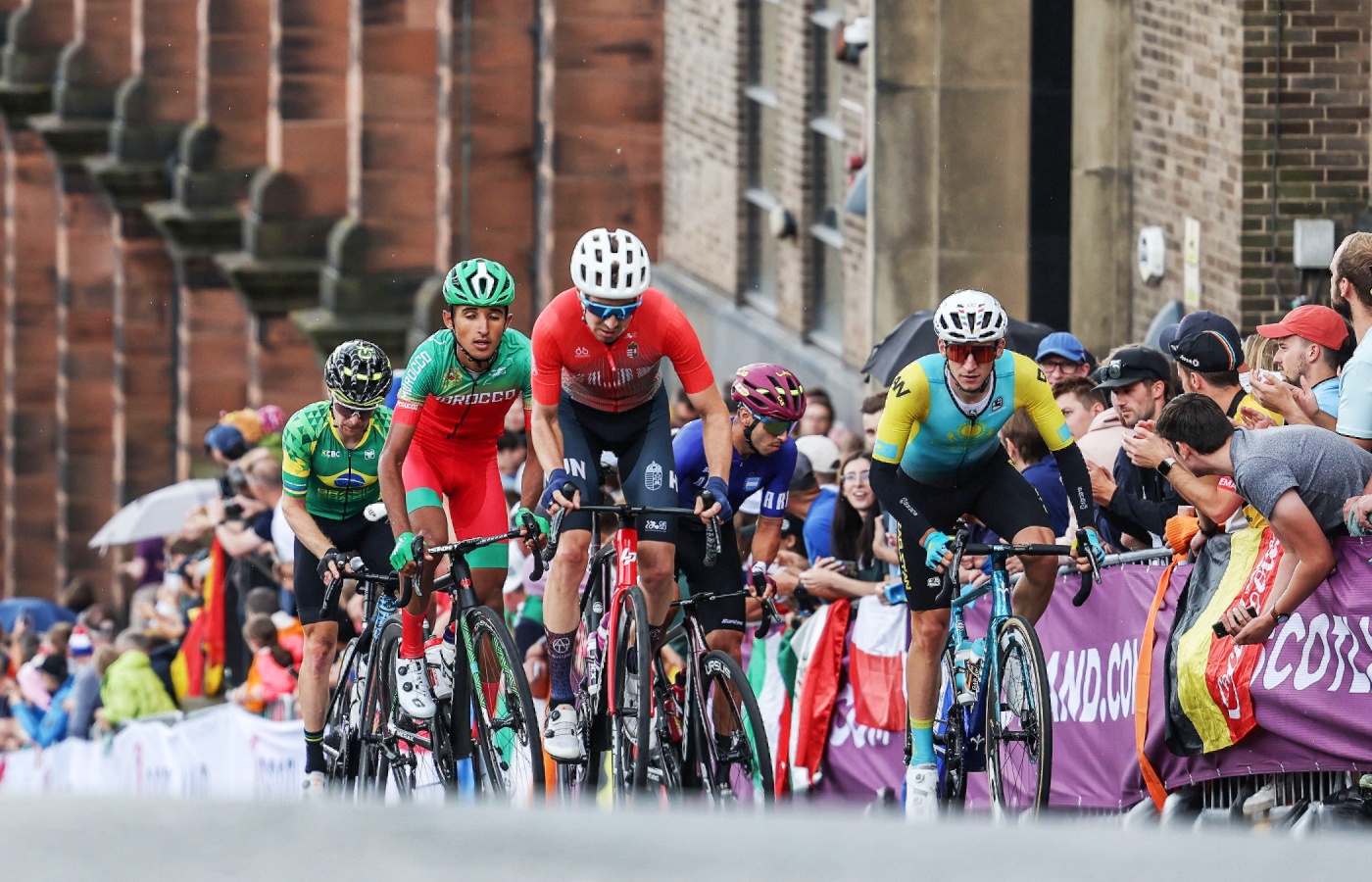 Glasgow Council is working to make cycling accessible and inclusive, investing £3m in an activation programme and legacy projects.
The city is the first in the UK to be awarded UCI Bike City status – which recognises cities and regions which host major UCI cycling events and invest in developing community cycling and related infrastructure and programmes.
It boasts 415.8km of cycling infrastructure, and in the past five years £42m has been invested, with plans to invest a further £100m to extend the City Network with a further 270km of safer infrastructure over the next five years.
This is expected to enable people to reach any part of the city by bike in 30 minutes, with the aim to ensure that no-one in the city lives more than 800 metres from a safer route by 2030.