Scotland's largest model railway exhibition has steamed into Glasgow's SEC.
The Model Rail Scotland event – taking place from Friday until Sunday – returns for the first time since 2020.
As well as 50 layouts, depicting a wide range of periods and places, there will also be stalls, demonstrations and other family-friendly activities.
Ian Porteous, exhibition manager at Model Rail Scotland, told STV News he was "delighted" with the return of the event.
He added: "We're hoping that people are going to come out and enjoy themselves.
"You can do it all you want online in virtual shows, but you can't beat coming out and actually seeing and talking to your fellow modellers."
Mr Porteous, who has loved model railways since he was a young boy, said the hobby is "pure escapism".
He explained: "I'm quite serious about the way I do my railway modelling. I like to try and have it as it was in 1957 or 1960 whatever.
"But some people are just happy to go along, buy the model that takes their fancy, or whatever they remember either as a young person or wherever, and run it."
He added that it's a world where people can escape to "where you're in control".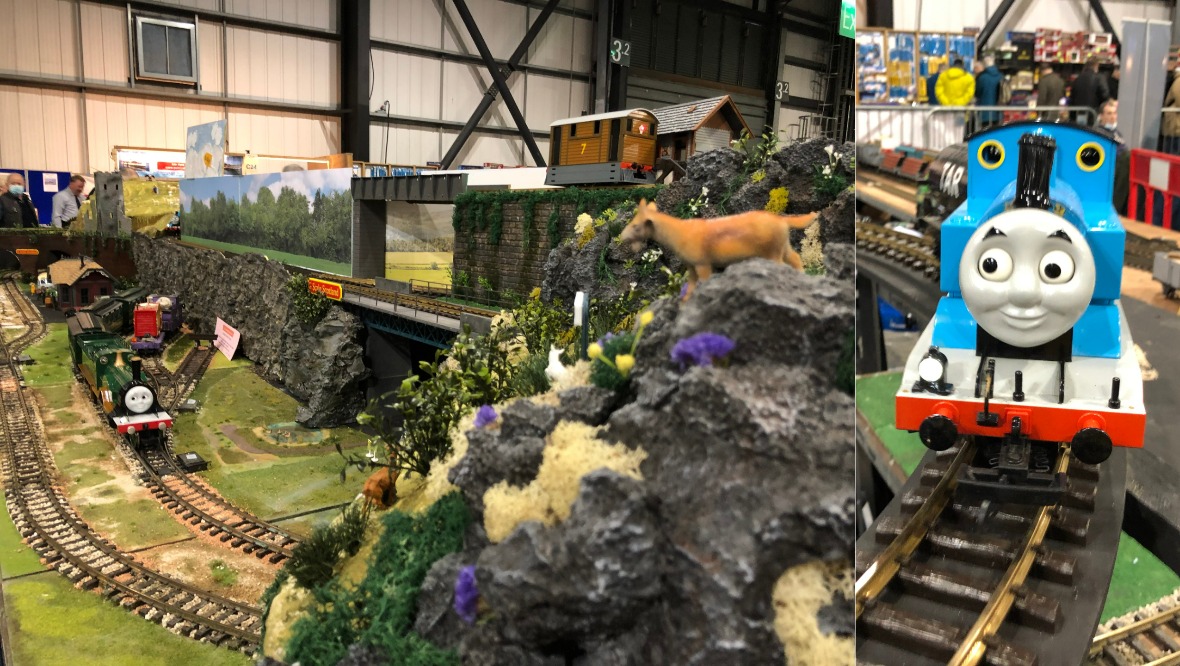 Mr Porteous said he used lockdown to finish old projects.
He joked: "I caught up on a lot of things that I maybe should have been building 25-30 years ago and they're now finished, so thank you Covid.
"It was maybe the only positive that came out of it for me."
To assists visitors to the exhibition, a vintage Glasgow Corporation bus provided by Angus Transport Group will operate a shuttle service between the SEC and the city centre, collecting passengers at George Square and Central Station.
For more information, click here.