The family of a girl who died after contracting an infection at a Glasgow hospital have called on the leaders of Scotland's largest health board to be removed.
It comes after NHS Greater Glasgow and Clyde (NHSGGC) was named as a formal suspect in a corporate homicide investigation into a number of deaths at the Queen Elizabeth University Hospital (QEUH).
It is believed the probe could lead to criminal charges or a fatal accident inquiry.
Ten-year-old Milly Main died in 2017 after contracting an infection found in water at the Royal Hospital for Children.
Her mother, Kimberly Darroch, and Scottish Labour leader Anas Sarwar on Monday called for the removal of the chief executive and the chair of NHSGGC while the corporate homicide investigation is ongoing.
Speaking at a news conference, Ms Darroch said: "When I found out on Friday (about the investigation) it was a bit of an emotional wave – from shock, disbelief, joy, to a profound sadness because at the heart of all this, Milly died, and she should still be here.
"We should be watching her grow up, enjoying life with her, but unfortunately we're here today. But let's not ignore that this is a huge step in the right direction to get justice for Milly.
"I know there is still a lot of work to do but we're on the right path and I truly believe that we will get justice one day.
"I feel more confident that we are getting the answers we deserve."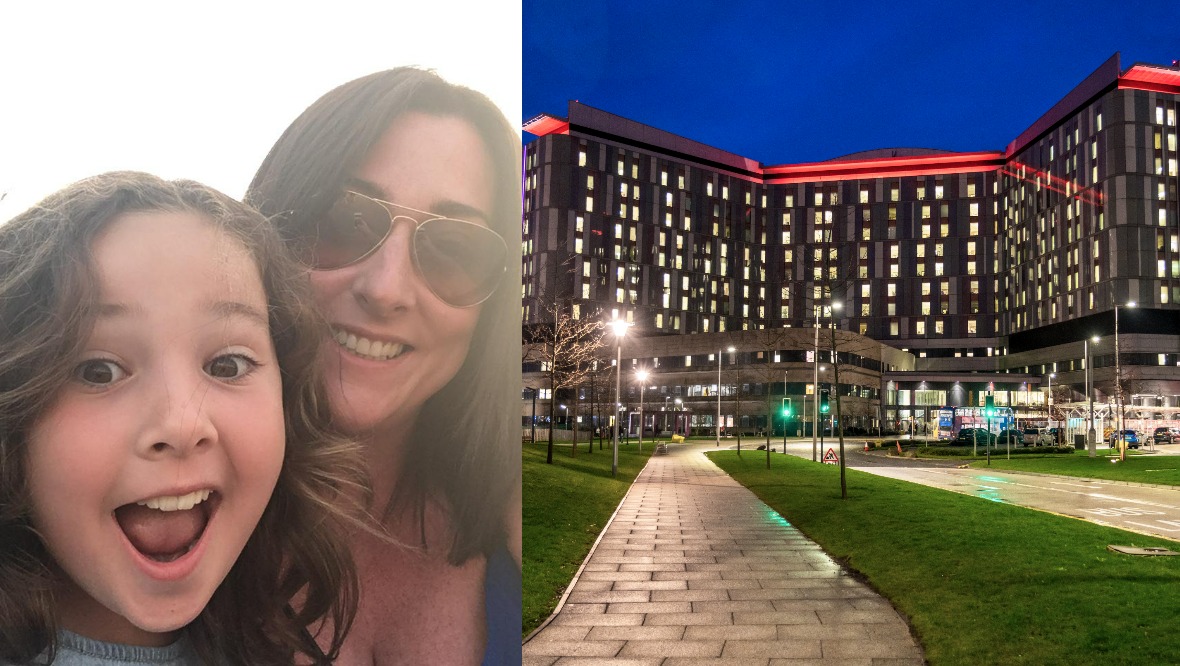 Speaking alongside Sarwar in Glasgow, Ms Darroch also made an emotional plea for the leadership of NHSGGC to step aside, adding: "I think it is time the health board's chief executive stood down, stood aside, and gave patients, families, staff, clinicians, someone they can trust to do the right thing by them – I think that's very, very important.
"It's heart-breaking. We have been through a lot. We weren't aware of anything that was going on in the ward while Milly was there but to actually be in that situation and live through it, my heart does actually go out to them because I don't know how they're trusting the ward that they're on.
"The hospital environment – staff and clinicians are brilliant, they would do anything for your child, they are top class. Milly received the best of care so I really do think it would be hard for them to trust the leadership just now.
"The health board I feel have been playing mind games – to put doubt into what we are doing. Sometimes they have succeeded but we are still here today, we're still fighting.
"This has given us a boost of confidence to know that Police Scotland and the Crown Office are taking us seriously and that they themselves believe that there is a charge there at the end of it all."
Police Scotland launched a criminal investigation in 2021 into several at the QEUH campus, including Milly, two other children and 73-year-old Gail Armstrong.
Ms Darroch and her husband Neil have been supported by Sarwar, who first raised the concerns of a whistleblower in 2016.
On Monday, the Scottish Labour leader urged the Scottish Government to "do the right thing" and sack the leadership of NHSGGC.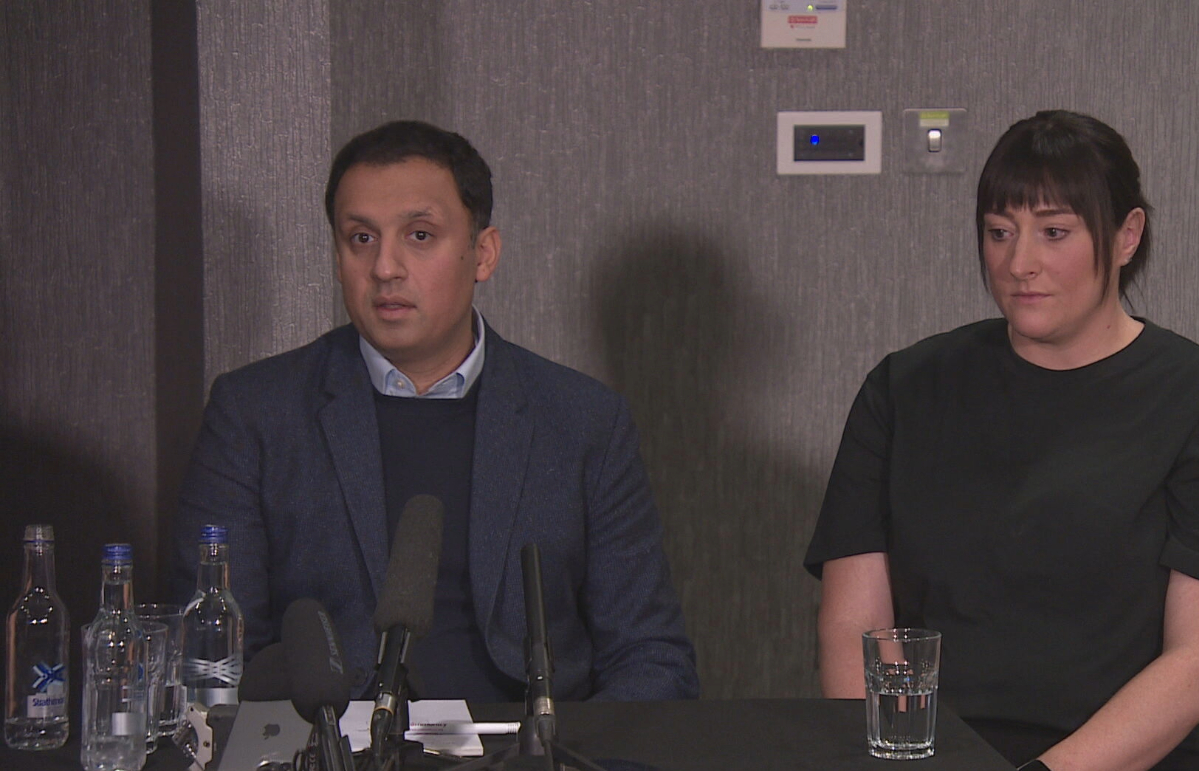 He said: "(This is) an unprecedented step. To have the first-ever corporate homicide investigation into a public body in Scottish history, I think emphasises how serious this is and I hope the full force of the law is used to get the answers and the justice and the closure that this family, and other families, so desperately deserve.
"But that also requires action right now. The SNP Scottish Government has got to finally show some leadership and remove the chief executive and the chair of Greater Glasgow and Clyde health board.
"It is simply intolerable that the suspects walk the crime scene when we have a corporate homicide investigation."
NHS Greater Glasgow and Clyde (NHSGGC) said it was "premature" to suggest prosecutors had formed a final view on the probe into the incidents at the QEUH, adding they were continuing to cooperate with the probe.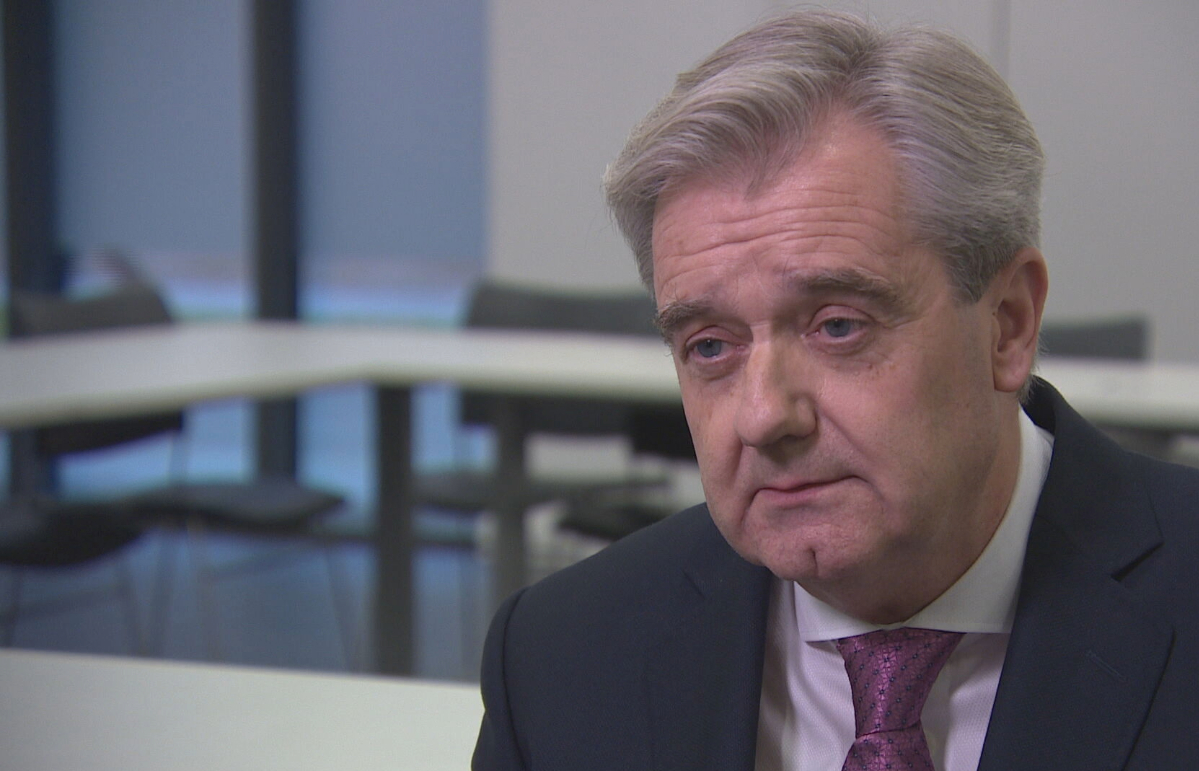 John Brown, the chair of NHSGGC, told STV News: "Everybody at Greater Glasgow and Clyde is putting all our energies into improving the services that we provide to the people of Greater Glasgow and Clyde and we will continue to do that."
Ms Darroch previously told the Scottish Hospitals Inquiry her daughter's death had been "murder".
She accused staff of "covering up" the true cause of Milly's death, adding she only found out about it in media reports two years later.
In 2019, NHSGGC was placed into special measures by then health secretary Jeane Freeman.
The current holder of that position, Michael Matheson, said on Monday it would be wrong for him to intervene during an ongoing investigation.
He told STV News: "I understand the concerns that families have and the way in which they feel as though not sufficient action has been taken to address some of these issues.
"However, I am also very conscious that there is a live police investigation taking place right now – that we also have a public inquiry taking place as well and it would be inappropriate for me to intervene in a way that would have an impact on the police investigation or public inquiry."
A Crown Office spokesperson said they would not comment on a live investigation.
A Scottish Government spokesperson said: "No family should see loved ones harmed while in the care of the healthcare system and the Scottish Government offers its deepest condolences to Milly's family.
"The Scottish Government has established a statutory public inquiry so that families could get answers to their questions, and so that lessons can be learned for future hospital projects.
"As an independent core participant of the Inquiry, we are committed to co-operating fully and therefore it would be inappropriate to comment any further at this time."
STV News is now on WhatsApp
Get all the latest news from around the country
Follow STV News
Follow STV News on WhatsApp
Scan the QR code on your mobile device for all the latest news from around the country