Standing on her doorstep, Mercy Baguma beams with delight as a food parcel arrives.
She praises the "kindness" of charity African Challenge Scotland "during this difficult time" and says she is "so very grateful" for the emergency supplies.
Nearly three months later, the asylum seeker from Uganda was found dead next to her starving baby in a Glasgow flat.
Outrage has been growing since the tragic discovery was revealed earlier this week.
There has been condemnation of Home Office policies and calls for a public inquiry.
African Challenge Scotland – which works with the African community in Scotland and published the footage online – said Ms Baguma's death "must be a turning point".
A spokesperson said: "During this pandemic, the mental health and emotional well-being of asylum seekers and refugees is influenced by poor physical health, social inequality, poverty, low self-esteem, racism and prolonged uncertainty.
"More needs to be done to prevent such atrocities in our communities."
The body of Ms Baguma, 34, was discovered by police in Govan on Saturday after friends said they last heard from her on August 18.
Human rights charity Positive Action in Housing said her one-year-old son was "found crying beside his mother's body, weakened from several days of starvation".
The boy was taken to hospital and then later released into the care of his father.
A fundraiser has been set up to cover the costs of Ms Baguma's funeral and for her son's future.
Ms Baguma lost her job after her limited leave to remain expired and she was no longer allowed to work.
After living in extreme poverty, she claimed asylum and was relying on food from friends and charitable organisations.
Her cause of death is not yet known, however police are not treating it as suspicious.
On Wednesday, First Minister Nicola Sturgeon said she was "consumed with sadness but also with real anger" over the death.
The Home Office said it will be conducting an investigation.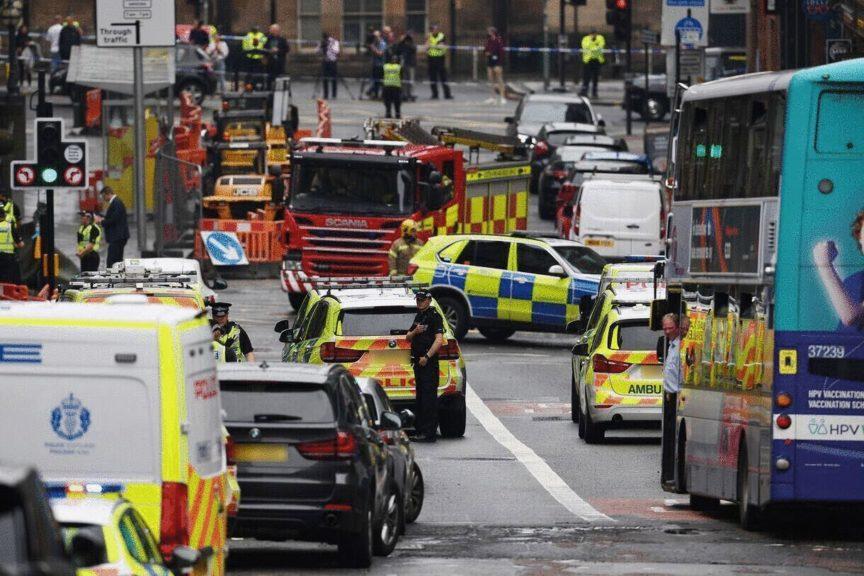 This is the third tragedy linked to Glasgow's refugee community in less than four months.
On May 6, 30-year-old Syrian refugee Adnan Walid Elbi was found dead in his room at the McLays Guest House.
Then on June 26, Badreddin Abedlla Adam, 28, was shot dead after injuring six people including a police officer during a knife attack at the Park Inn Hotel.
Positive Action in Housing said the Home Office asylum policy was "designed to break spirits" and is calling for a public inquiry into each of the tragedies, which has been backed by a number of MPs including Glasgow South West's Chris Stephens.
Robina Qureshi, director of Positive Action in Housing, said: "Since lockdown began we are witnessing a humanitarian crisis in Glasgow.
"We are working on the ground with the support of volunteers and see first-hand the misery being created by the asylum process.
"Would this mother be alive if she was not forced out of her job by this cruel system that stops you from working and paying your way because a piece of paper says your leave to remain has expired?
"I'm sure Mercy's son will want to ask this and other questions once he is old enough."