Workers at a biscuit factory threatened with closure in Glasgow staged a demonstration on Saturday morning.
Workers at the McVitie's plant gathered in the Tollcross area of the city after it was announced earlier this month that owners Pladis plan to shut the factory, putting nearly 500 jobs at risk.
The proposals, which are subject to a 90-day consultation, would see the factory ceasing operation in the latter half of 2022 and production moving to one of six sites in England.
The factory first opened in 1925, as part of the Macfarlane and Lang's Victoria Biscuit Works, and has since been where Hobnobs and Rich Tea Biscuits have been made.
Workers gathered at Tollcross Park, near the factory site, on Saturday to deliver the message "our factory, our future".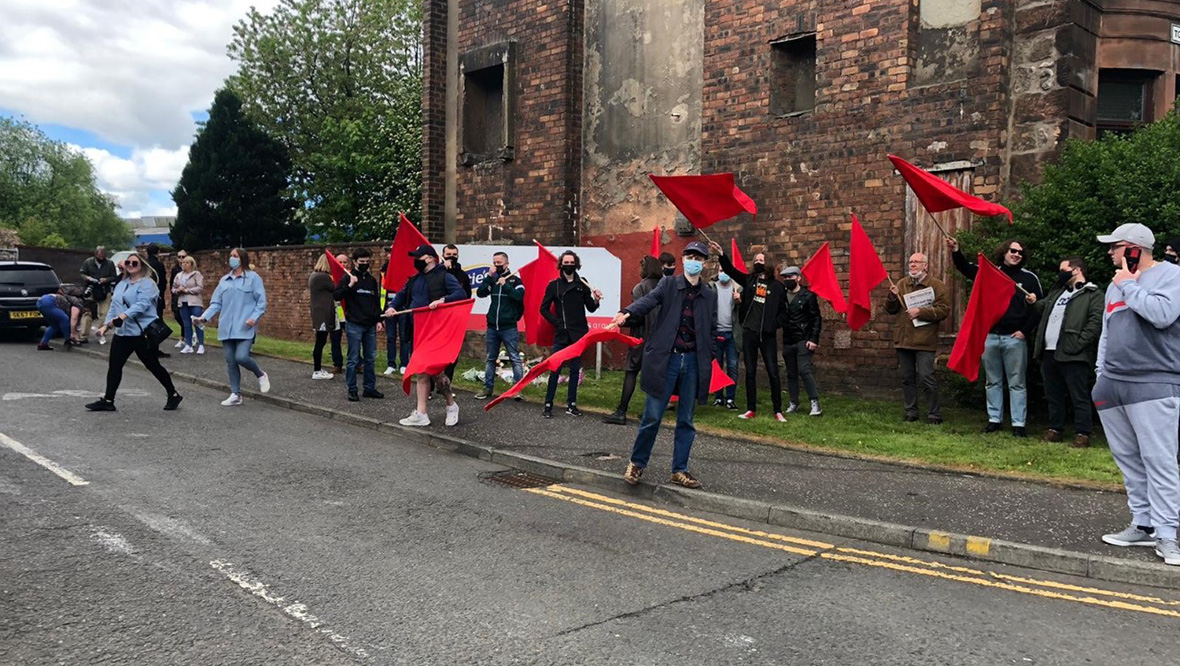 Earlier this week, the GMB trade union accused Pladis of betraying the Tollcross workers, saying they contributed significantly to the company's £2.1bn revenues, £186m in operating profits, and the strongest industry growth reported in the last five years.
GMB Scotland Secretary Gary Smith said: "McVitie's has been in the East end of Glasgow for nearly a century. Generations of locals have produced for the people, through ups and downs, austerity and prosperity, war and pandemic.
"This is the story of a company that has thrived during the Covid-19 crisis, generating eye-watering revenues and profits, and thanks in no small part to the efforts of a workforce who are now being rewarded with the closure of their plant. It's utterly shameful.
"It's clear that the owners, Pladis, want to get back to 'business as usual', but the workers aren't leaving this unchallenged – they want to protect food manufacturing in their community, they want investment in their plant and jobs for the next generation."
Scottish Labour leader Anas Sarwar said his party stood with the workers in their fight to protect jobs.
He tweeted: "Solidarity with McVities workers in Tollcross. These jobs are vital to the community and a key part of Glasgow/Scotland's economy.
"Scottish Labour stands with @GMBScotOrg and the workforce in this fight for jobs. This is an example of the need to prioritise a jobs recovery."