A rival bus operator is considering starting night bus services after First Bus announced it was axing them.
McGill's, the UK's largest independent bus operator owned by Scottish billionaire brothers Sandy and James Easdale, said it is "examining options" for introducing early morning buses to Glasgow.
It comes after First Bus said as few as 14 people an hour were using the services, which were reintroduced just a year ago, and confirmed it was scrapping them.
The change, due to come into force at the end of the month, will impact 11 routes that operate across the city in the early hours of Saturday and Sunday mornings.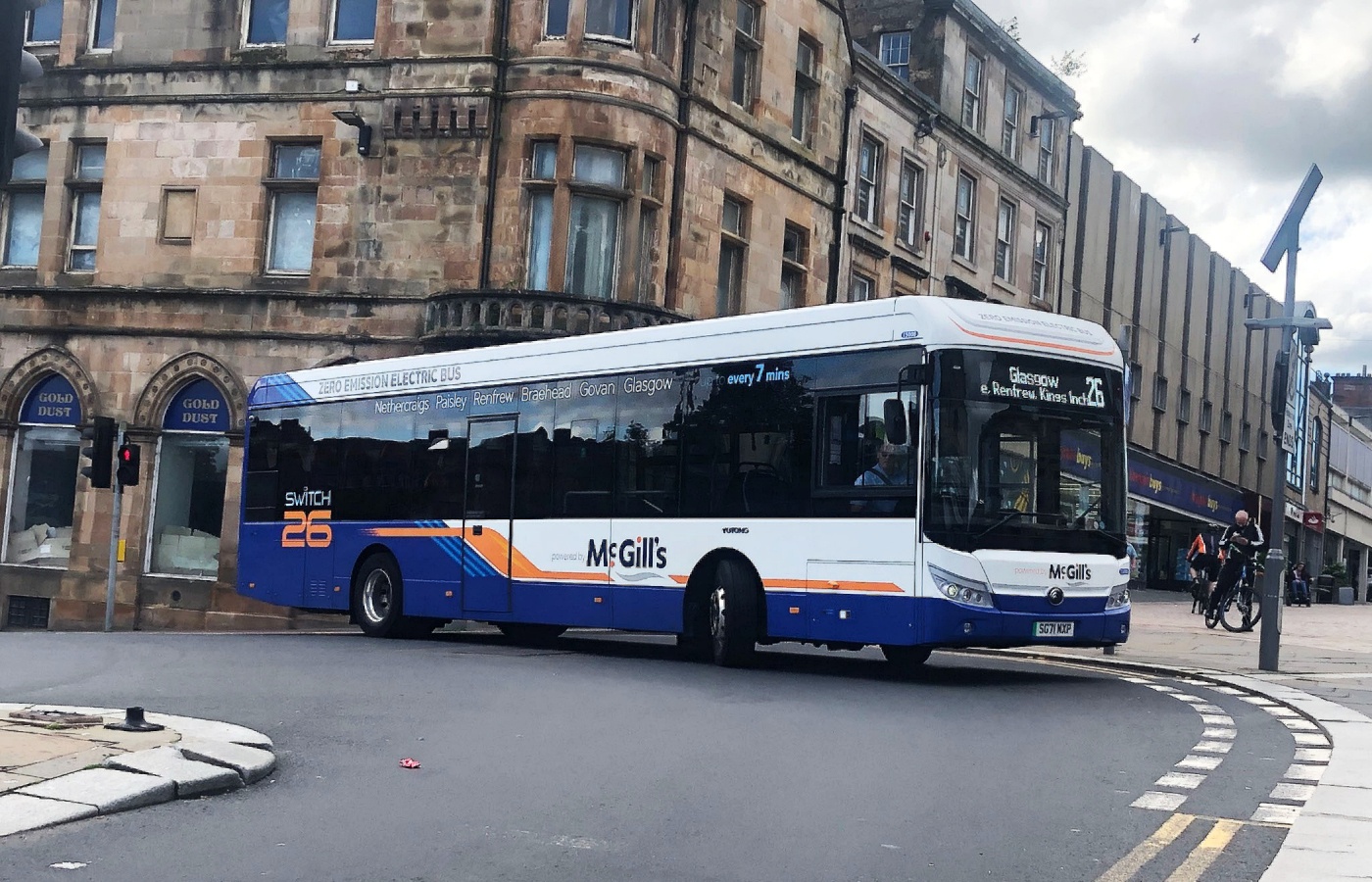 McGill's said that it was keen to ensure public transport provision in Scotland's biggest city remained available at night – but added that service provision had to be financially viable.
"We are only at an initial stage of looking at what may be achievable," said CEO Ralph Roberts.
"The First Glasgow services that are being terminated are extensive and we cannot say at this stage that a like-for-like replacement will be feasible.
"That said, we know there is a level of demand for night-time bus services and if Glasgow is to thrive as a city, it needs companies such as McGill's together with city leaders to see what we can achieve."
The Easdale brothers said they were concerned for the wider impact on Glasgow's economy after First Bus' announcement.
"If people stop coming into the city at night to support the entertainment and leisure industry, they might just stop coming during the day as well," Sandy Easdale said.
His brother James said the publicly owned trains and subway were "simply not serving the needs of the night-time economy".
"Bus provision in Glasgow is operated through a commercial marketplace and when there is movement, such as has happened this week, the opportunity can be attractive to another organisation such as McGill's Group," he added.
"There is an opportunity for buses to fill that huge gap and that's why we're keen to see what is possible."
The First Bus services being cut include those in the city centre across Glasgow and the surrounding areas such as Clydebank, Paisley, Newton Mearns, East Kilbride, Hamilton, Motherwell and Wishaw.
Glasgow councillors and charities want the operator to reverse its decision and have called for services to be reformed.
Glasgow Greens said safer, more sustainable transport options are "needed more than ever".
The group's transport spokeswoman, councillor Christy Mearns, said there is "a need and a demand for night buses".
Glasgow City Council is due to meet with First Bus to discuss its decision to scrap night services, and is also exploring greater public control of the city's bus network.
A spokesman for the council said: "We do understand the commercial operators who provide public bus services are facing significant challenges but the decision highlights again the need to look at alternative ways of running bus services in Glasgow."