A historic Marks and Spencer store in Glasgow is set to close in a blow to the city's Sauchiehall Street.
The retailer said the plans were in response to "changing" shopping habits and would mean it could invest in its other locations including on Argyle Street.
M&S's regional manager said the company would talk with staff as well as with a potential partner to take on the Art Deco site for "complementary" alternative use.
Having opened in 1935, it doubled the supermarket's store space in the city and was the first of its Scottish shops to feature a cafe.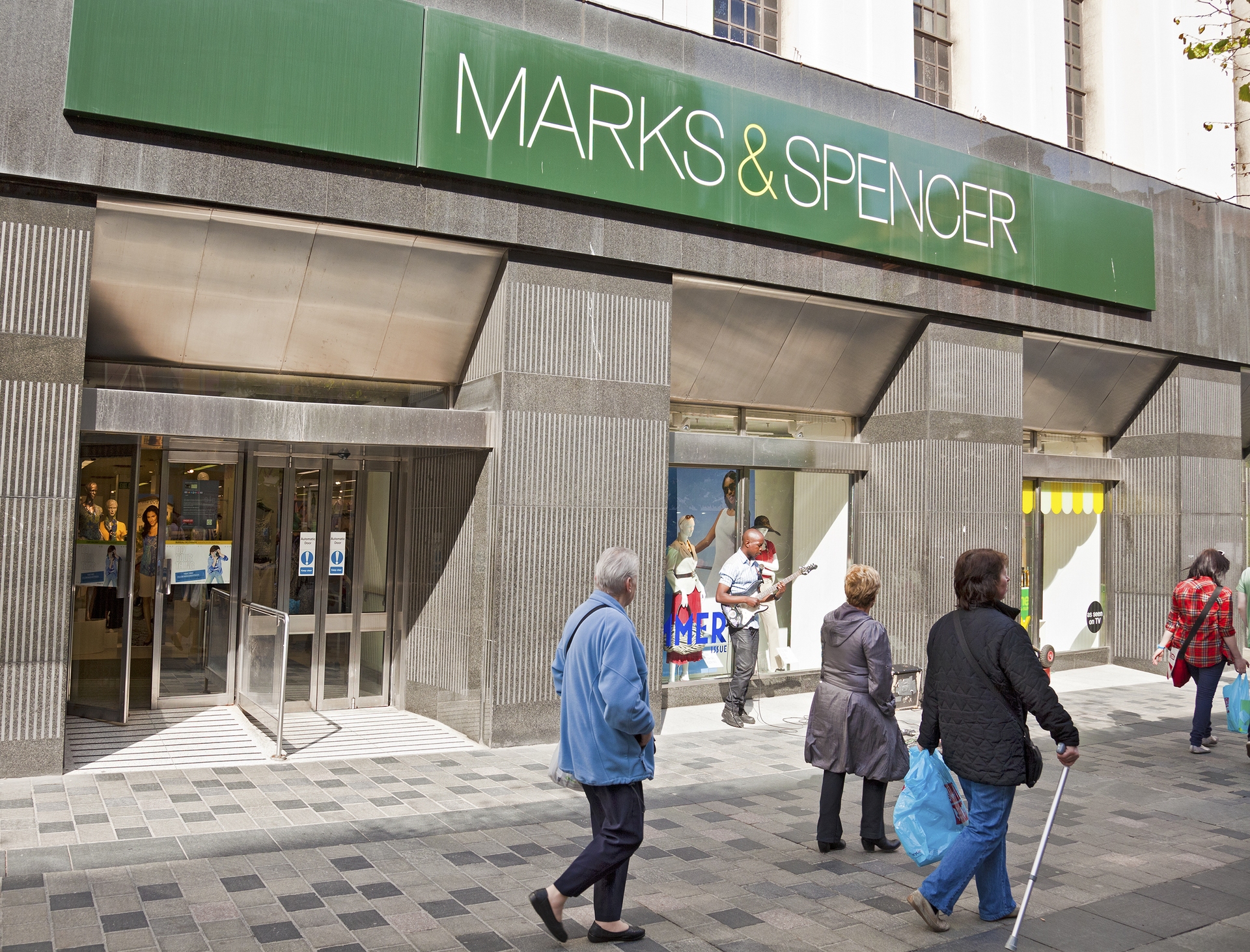 It also saw staff wearing co-ordinated uniforms for the first time, with dark dresses and starched white collars.
The Sauchiehall Street store was proud to be home to some of the most decorated M&S colleagues to serve in the forces during the Second World War.
Those recognised for their dedicated service include Flight Lieutenant Robert James Greenfield, awarded a Distinguished Flying Cross and Distinguished Flying Medal, Sergeant Observer Robert James Alexander, awarded an MBE, and Flight Lieutenant Patrick G Kirkaldy, awarded a Certificate of Merit.
A refurbishment project took 18 months and culminated in a grand reopening in August 1985, with special guest Mickey Mouse officially opening the store.
David Bates, M&S regional manager, said: "Shopping habits are changing, and this means we need to focus our investment on the right stores in the right places so we can provide the very best shopping experience for our Glasgow customers.
"As part of this transformation, we have today announced to colleagues our proposals to close our Sauchiehall Street store in April 2022.
"This decision means we can invest in our twelve other Glasgow stores including nearby M&S Argyle Street – so we keep pace with the demands of our customers today and in the future.
"Our priority now is to talk to our colleagues about what this announcement means for them and to support them through these changes.
"Should these plans go ahead, we will work hard to offer alternative roles with M&S to as many colleagues as possible.
"We want to make sure our existing site finds a complementary alternative use for the area, and we are in discussions with a potential partner.
"We will keep the community and key stakeholders updated as these developments progress."
Glasgow Labour MSP Paul Sweeney said the closure of the iconic building was another "blow" in the "collapse" of Sauchiehall Street.
The major thoroughfare has seen investment in recent years, with redevelopment of the street west of M&S increasing space for pedestrians and cyclists, but it has been plagued with large numbers of vacant units.