A man who 'died' in a South Lanarkshire supermarket has been reunited with the heroes who saved him.
In March last year, Ian Coventry was shopping at his local Tesco in East Kilbride.
A week later, he woke up in University Hospital Hairmyres having had a cardiac arrest, with no recollection as to what had happened to him.
"They cut all my clothes off. I was so angry," Mr Coventry told STV News.
"I had a lovely suede jacket my late wife gave me and they cut it to pieces to take it off me. I was so angry at that – not the fact I had died ten times or something," the 72-year-old joked.
Mr Coventry collapsed while waiting in the queue with his shopping, falling into fellow customer Scott Bain.
Just weeks before, Mr Bain had completed a first aid training course for his son's football team.
He said: "It was like a big blur to me at the time and I obviously just went into some kind of superhero mode."
Mr Bain performed CPR while Tesco manager Joanne Stevenson ran to get the store's defibrillator.
She too had just completed first aid training weeks prior to Mr Coventry's collapse and thought she would never have to use it.
Ms Stevenson said: "It felt like a lifetime when it was happening.
"A few shocks went by and I was like, 'ok, we need to get him, we need to get him back', and thankfully the paramedics were there straight away."
Mr Bain and Ms Stevenson's actions, as well as those from other members of staff and customers, were praised by medics as their quick thinking not only kept Mr Coventry alive, they also prevented him from suffering a hypoxic brain injury.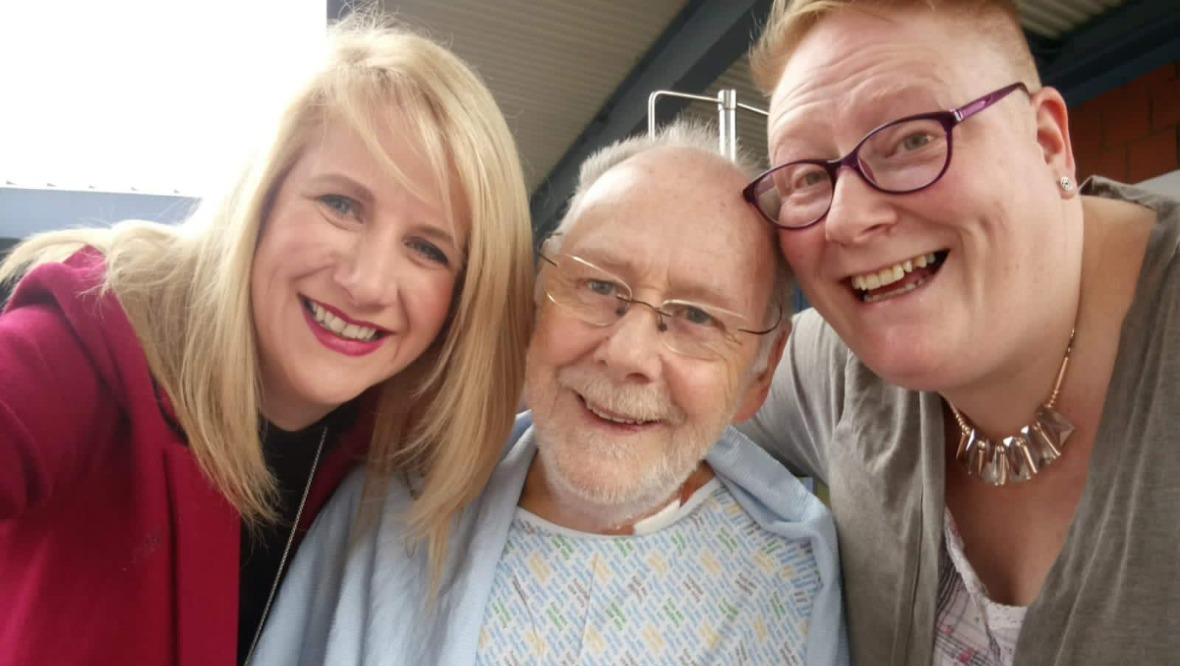 Mr Coventry's daughters kept in touch with Mr Bain and Ms Stevenson – passing on how grateful they were for all they had done.
Overcome with emotion, Mr Coventry had been unable to speak to them till now. A year on, the heroic team were reunited on an emotional Zoom call.
Mr Coventry said: "To say thank you to you both, it's inadequate. It doesn't say how grateful I am and my family is for everything you did.
"It's wonderful to know that people like Scott and people like Joanne are going about with these skills and they can just jump in and save everyone's life."
Joking with Mr Bain about his jacket being ruined, Mr Bain insisted: "I was panicking, I was panicking."
Mr Coventry replied: "Not a problem. I would rather be here without the jacket than have the jacket and not be here."
The pensioner then promised to pop into Mr Bain's shop, adding: "And there's a wee pub next door. It's a bit of a dive but we can just meet there and have a wee swally. I'd like to buy you a drink."