A man who was rescued after falling into a frozen river at a beauty spot texted his family "to say goodbye" after believing he wouldn't survive.
Dan Crank plunged into the Devil's Pulpit within Finnich Glen in Stirlingshire during a walk on Wednesday at around 4pm.
The farmer, originally from Preston, managed to haul himself out of the frozen river onto a rock, where he texted his family and phoned for help before falling unconsciousness.
The 25-year-old, who was in Scotland to attempt the West Highland Way, came round to a police officer lying on top of him to keep him warm – before being taken away by Lomond Mountain Rescue Service in a sleeping bag.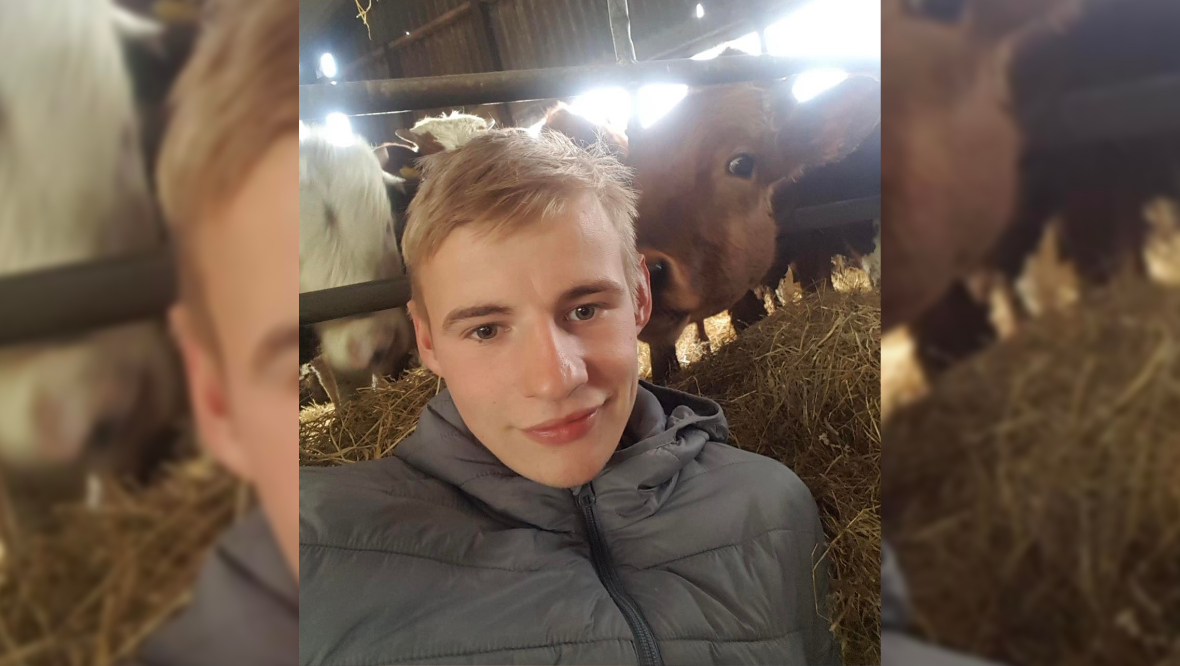 He told STV News: "I was out walking this place that had got recommended to me in the village I've been stopping at.
"I stopped to take a picture when I slipped of the edge of the cliff and into the river below.
"There were three other people there who said they would go get help but they never returned.
"I had managed to get out onto a rock in the middle of the river but had no signal.
"The temperature was dropping fast and I wasn't in a good way.
"So I had to decide to either stay where I was and hope someone would've got me, or get back into the river and go downstream in the hope I could get out and get signal.
"I did manage to get out eventually and got one bar signal long enough to blurt out where I was and what happened. The signal then went and I passed out.
"I text my parents to say goodbye and told them I loved them. I literally couldn't feel my fingers to do anything longer.
"Then my signal went and I passed out.
"I came round to officers shouting at me at the other side of the river, then don't remember much apart from an officer lying over me trying to keep me warm. I was then in a sleeping bag with mountain rescue."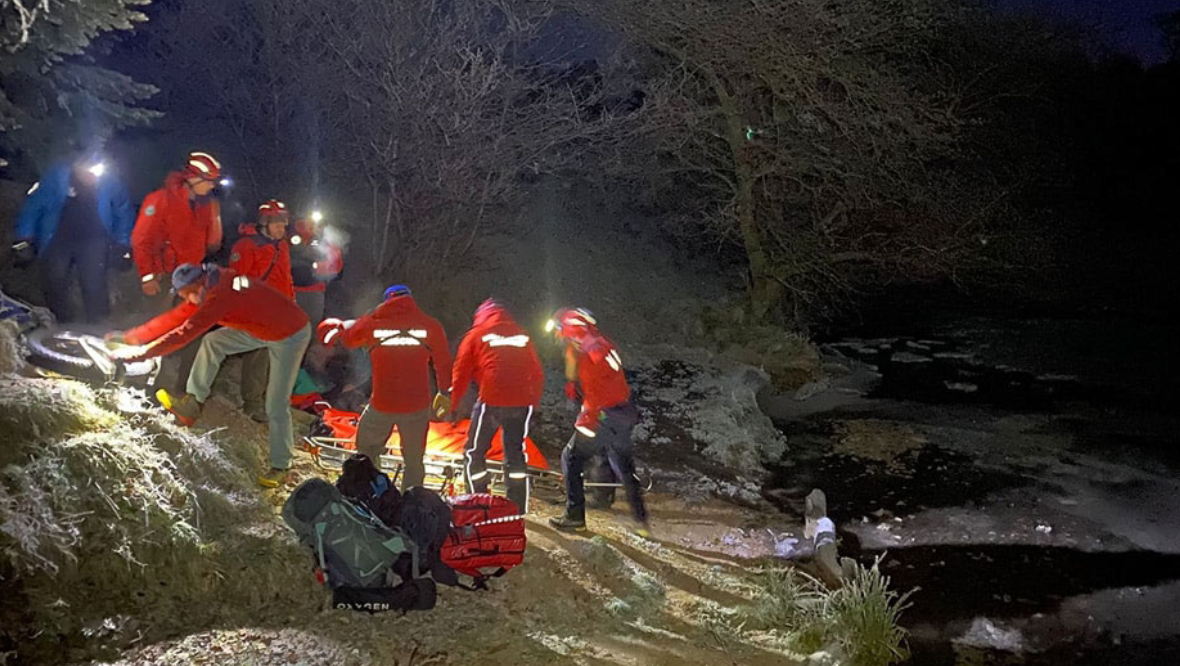 Dan was treated for hypothermia by the Scottish Ambulance Service, and revealed he is now on the mend.
The farmer is now planning to send a donation to Lomond Rescue Service for their part in his rescue.
He added: "I'm just sore, have a bit of a cold and I am very tired to be honest.
"I will be sending a donation to the rescue team as soon as I get home. I don't know how long I will be here as there is no trains at the moment."
A spokesperson for Lomond Mountain Rescue Service said: "At 4.03pm, Police Scotland advised that a casualty had fallen into the river at the Devil's Pulpit.
"Thankfully other than being extremely cold, they hadn't sustained any other injuries.
"After initial assessment on scene, they were transferred to ambulance for further treatment.
"The stand down was issued at 5.28pm."
A Police Scotland spokesperson said: "We received a report of concern for a person who had fallen at Finnich Glen, Stirling, around 3.45pm on Wednesday, December 14, 2022.
"Officers attended alongside a mountain rescue team and ambulance service. A 25-year-old man was rescued and checked over."
The incident comes amidst an amber alert for snow and freezing cold temperatures covering much of the central belt.
STV News is now on WhatsApp
Get all the latest news from around the country
Follow STV News
Follow STV News on WhatsApp
Scan the QR code on your mobile device for all the latest news from around the country