A man who inflicted devastating full-body burns to himself after a relationship breakdown has spoken out in a bid to help others.
Matt Lloyd, 54, spent six weeks in the ICU at Glasgow Royal Infirmary, before being transferred to the hospital's burns unit following the incident in August last year.
And he has described the guilt he felt at putting his family, including his two sons, through the experience.
He explained that he "just didn't love" himself at the time when he took the decision to inflict the burns, which resulted in 60%-70% full-body burns.
Doctors operated quickly to save Mr Lloyd's life, as well as to prevent further damage to his muscles.
He would go on to have another four operations, along with considerable rehabilitation.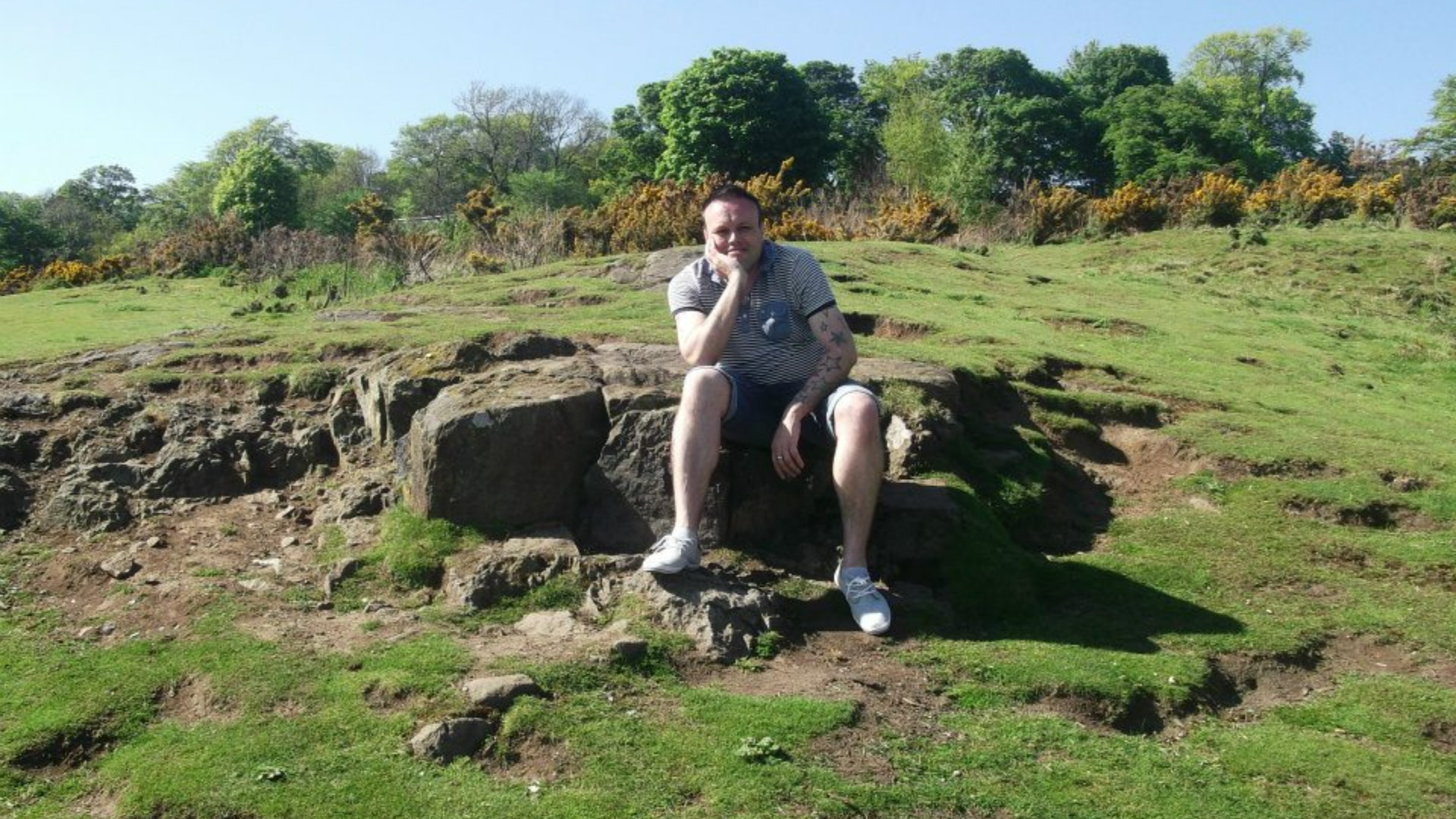 Mr Lloyd, who lives in Johnstone but is originally from West Bromwich, moved to Scotland 12 years ago to be with his new partner.
Before his injury, he had worked as a manager for Cancer Research UK and the British Heart Foundation.
His message to those struggling with their mental health is that "you can survive it" and that everything will be okay.
"The first thing I remember is speaking to my two sons in Birmingham on the phone," he said reflecting on the experience.
"I was guilty about what I had put my family through and explaining to my children and my family and telling them that I didn't do it because I didn't love them.
"I just didn't love myself at that time. That was the hardest part.
"You can survive it, I want to share my story and let people know that everything will be okay."
Mr Lloyd praised the staff at the Glasgow Royal Infirmary for saving his life and the support they gave to him during his recovery.
"I thank the people who looked after me every day. They saved me and gave me back to my sons," he said.
"The nurses knew that I was on my own here in Scotland and they were fantastic, they were so caring and so gentle and they just played a massive part in me getting better.
"They used to go out and buy me sandwiches and cakes – just amazing.
"I really believe that without their help, I wouldn't be here."
With the help of hospital staff, Mr Lloyd was discharged in October 2021, although his treatment continues.
He hopes to be able to work as a charity volunteer and to share his story with other patients who may find their injury daunting.
Catriona Murray, a senior physiotherapist on the unit, said: "We look for little wins every day.
"A burn injury is often a life changing injury, not just for the patient, but for their family too.
"We come together as a team, to help encourage functional tasks, ​​our goal is to ​help get people back to functioning as they were before their injury."
Stephanie Grassick, an occupational therapist, added: "It's all about patients gaining in confidence and sometimes that takes a little negotiation and encouragement to help people to get their lives back."
If you're having a difficult time and need support, you can contact your GP or contact the Samaritans, 24 hours a day on 116 123 or through their website www.samaritans.org