The world's oldest post office which has been in continuous operation for more than 300 years has been taken over by new owners.
Lincolnshire-born Barry Ford, the new postmaster at Sanquhar Post Office, had been living in Florida with wife Mary for 20 years when they heard about the site being up for sale three years ago.
They returned to the UK to live in Motherwell and had been looking for a business to take on.
Sanquhar Post Office in Dumfries and Galloway first opened in 1712 and has been in continuous operation for 311 years.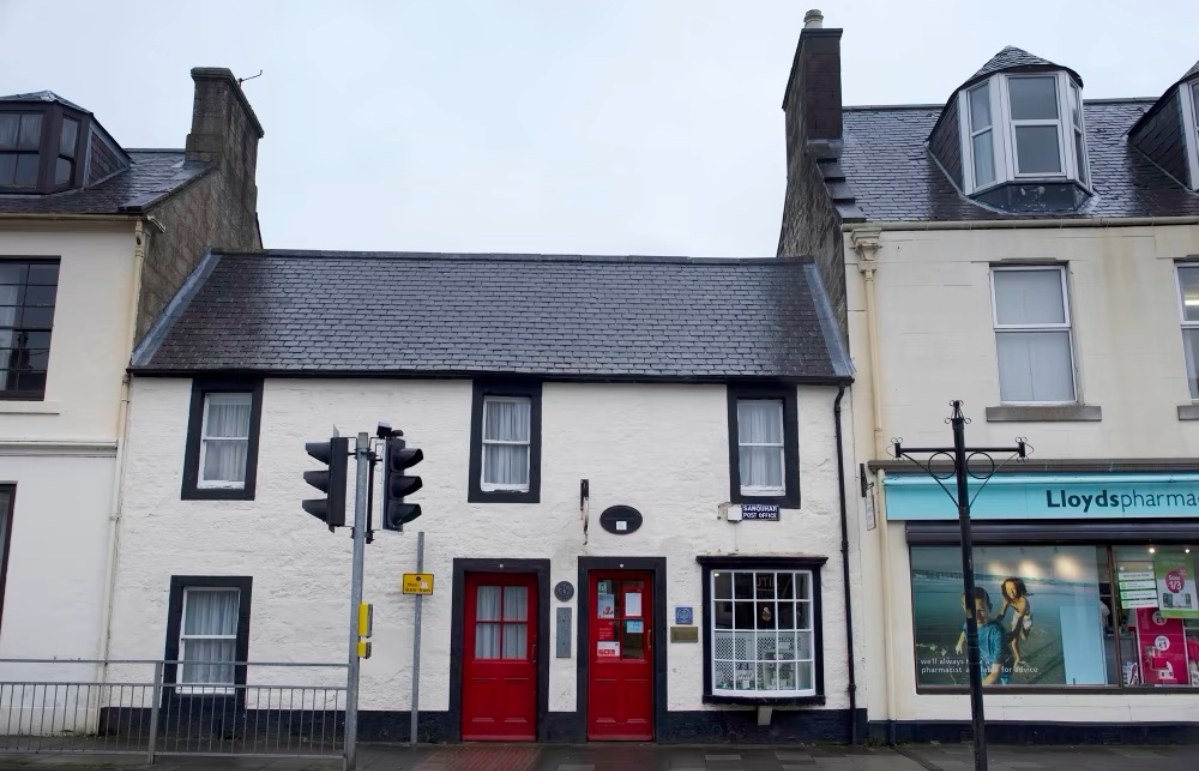 Its future was thrown into uncertainty after the branch's postmistress Nazra Alam who had run the post office since 2015 along with her late husband, Dr Manzoor Alam, who passed away in November 2022, retired.
She is returning to the Midlands where she lived prior to moving to Sanquhar where her daughters and granddaughter live.
The post office was originally put up for sale in 2019 and there has been a four-year search for new owners.
Mr Ford and his wife will become Sanquhar Post Office's 17th owner and operators in its history.
The couple put in an offer but were pipped to the post. However, they had a second opportunity to buy the business when the sale fell through.
The couple were also delighted to discover that Mrs Ford's ancestors were from the nearby Muirkirk area in East Ayrshire.
Mr Ford said: "It is amazing that I have gone from living in Florida for 20 years, where the history is mostly 19th to 20th century, to becoming the postmaster for the world's oldest post office which dates back over 300-plus years.
"I was an avid stamp collector as a child and to discover that Mary's ancestors were from the local area was fate.
"To be given a second opportunity to buy the Sanquhar Post Office came at the right time when our elderly mothers had sadly passed away.
"Mary and I are very excited and humbled to be serving this community, and we also look forward to welcoming tourists from both near and afar who come to Sanquhar to sample the delights this vibrant community has to offer.
"I am also proud to be this post office's 17th postmaster, which isn't that many considering its long history."
Sanquhar Post Office is accredited by the Guinness Book of World Records as being the world's oldest post office. It is a popular attraction for postal and philatelic enthusiasts from across the UK and the world.
Many visit to have their letters marked with a special handstamp bearing "The World's Oldest Post Office."
Post Office chief executive Nick Read said: "As a nation we should be so proud to have the world's longest running Post Office.
"Just 16 previous operators have kept it going for more than 300 years. Not only does it support the wider economy by attracting tourists from all over the world, but it continues to provide everyday essential banking and postal services that local residents, like anywhere else in the country, rely on."
An official launch event for the couple taking over as the owners of Sanquhar Post Office will take place in the next few weeks.
STV News is now on WhatsApp
Get all the latest news from around the country
Follow STV News
Follow STV News on WhatsApp
Scan the QR code on your mobile device for all the latest news from around the country