A man has been found guilty of murdering a woman and dumping her body in a forest.
Ross Willox had denied killing Emma Faulds, 39, at his home in Fairfield Park, Monkton, Ayrshire, on April 28, 2019, by means unknown and then disposing of her body.
However, the 42-year-old was convicted on Tuesday following a trial at the High Court in Glasgow.
The trial heard that Ms Faulds had gone to Willox's home on the night of the killing.
Police launched a search after she was reported missing on April 30, 2019, by her concerned parents.
Ms Faulds' remains were later discovered within Glentrool Forest in Dumfries and Galloway on June 12, 2019.
Lord Mulholland described Willox's actions as a "foul crime", adding that Willox almost subjected Ms Faulds' family to a lifetime of wondering what had happened to her had her body not been recovered due to the "sterling" police work.
He said: "You know what the sentence for murder is – it will be life imprisonment.
"Be under no misapprehension, this was a foul crime on a young woman loved by her family.
"You would have visited upon them a lifetime of wondering if she was still alive had her body not been recovered as a result of the sterling work by the police and experts.
"It was in such a remote place and you had intended her body would never be recovered."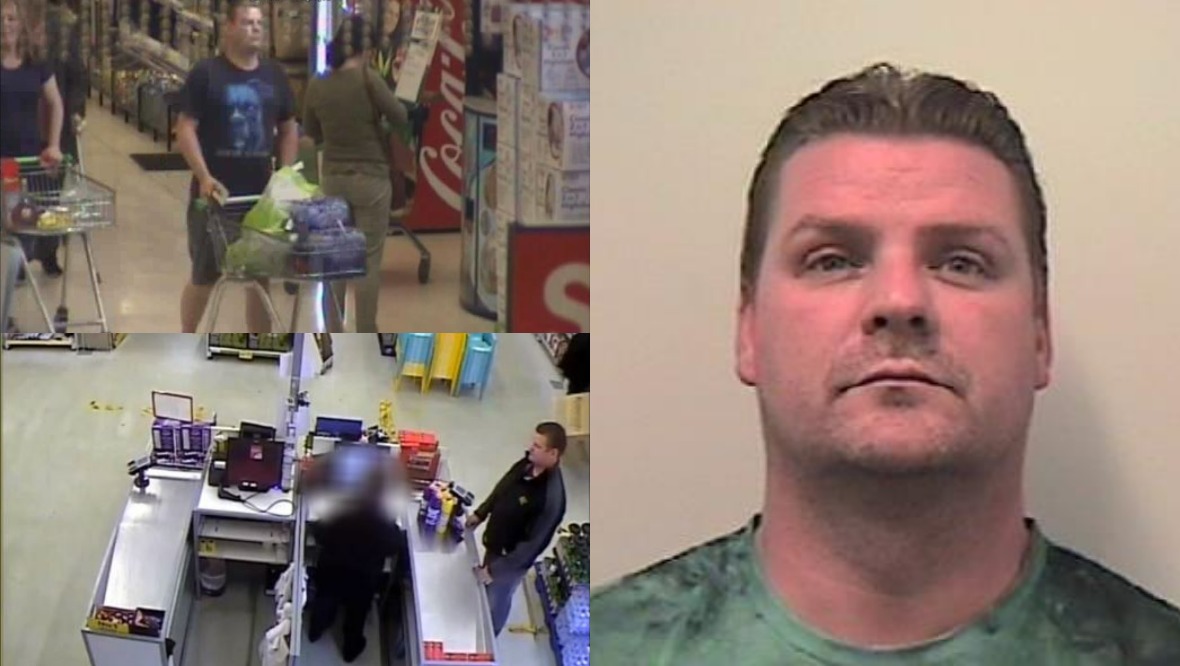 During the trial, jurors heard the cause of death could not be established due to decomposition that limited many aspects of the post-mortem.
Pathologist Dr John Williams told the court that Ms Faulds had no fractures to the arms, legs or ribs.
There was also no "significant natural disease" detected, but there was evidence of cocaine and alcohol from samples taken from her body.
The court heard the pair became friends when they worked together at HMP Kilmarnock. At the time of going missing, Ms Faulds was a youth worker at the specialist Kibble School in Paisley.
Prosecutor Paul Kearney told jurors it was "good police work" that uncovered a "trail of evidence" pointing to Willox's guilt.
This included Willox's Mercedes SUV being spotted on CCTV the day after the killing heading towards the area where Ms Faulds' body was eventually discovered.

His DNA was also discovered on a lever in Ms Faulds' BMW 1 Series – described by a friend as appearing "abandoned" at her home. It is thought Willox left it there after driving it from his home.

Police also discovered Willox had bought four bottles of bleach and rubber gloves at a local bargain store after the killing.

A Jaguar car driven by Willox was also examined by a police dog trained in the scent of dead bodies. The dog Max gave a "positive indication" by barking at the boot area of the vehicle.
The same soil Ms Faulds had been buried under also provided crucial evidence due to its similarity with earth sampled from a pair of Timberland boots found in Willox's home.
Jurors also heard how Willox used a friend's iPad and made searches including "blood", "can cars be traced by GPS", "do police put tracking devices on cars" and "can UK police trace your car without a warrant".
Following Willox's conviction, jurors were excused from serving on a jury for the rest of their lives due to the complexity and seriousness of the trial.
In a statement released through Police Scotland, Ms Faulds' family said: "We are absolutely devastated by Emma's death and her not being with us has left a tremendous void in all our lives.
"We cannot believe she was taken from us in such a violent way and what makes it even worse is that Ross Willox was supposed to be her friend.
"The court case has been arduous and hearing about what happened that night has been harrowing but we are thankful that Willox has been found guilty and he will have to live forever with the consequences of his actions.

"We'd ask now that we be left to grieve now the court case is over.
"We will never forget what happened to Emma, however, we will always remember her as our beautiful, loving daughter, sister and friend."
Willox will be sentenced next month.
STV News is now on WhatsApp
Get all the latest news from around the country
Follow STV News
Follow STV News on WhatsApp
Scan the QR code on your mobile device for all the latest news from around the country