A lucky Glasgow couple have told how they are "absolutely ecstatic" and looking forward to being mortgage-free after scooping £300,000 on a National Lottery Bingo Bonus Scratchcard.
Elizabeth and George Galloway have started plans for improvements and an extension to their home after the surprise win.
The money will allow Mr Galloway to stop working overtime as a truck driver and help their daughter get on the property ladder, they said.
They also plan to gift Mrs Galloway's dad a new car and a new bathroom for her mum.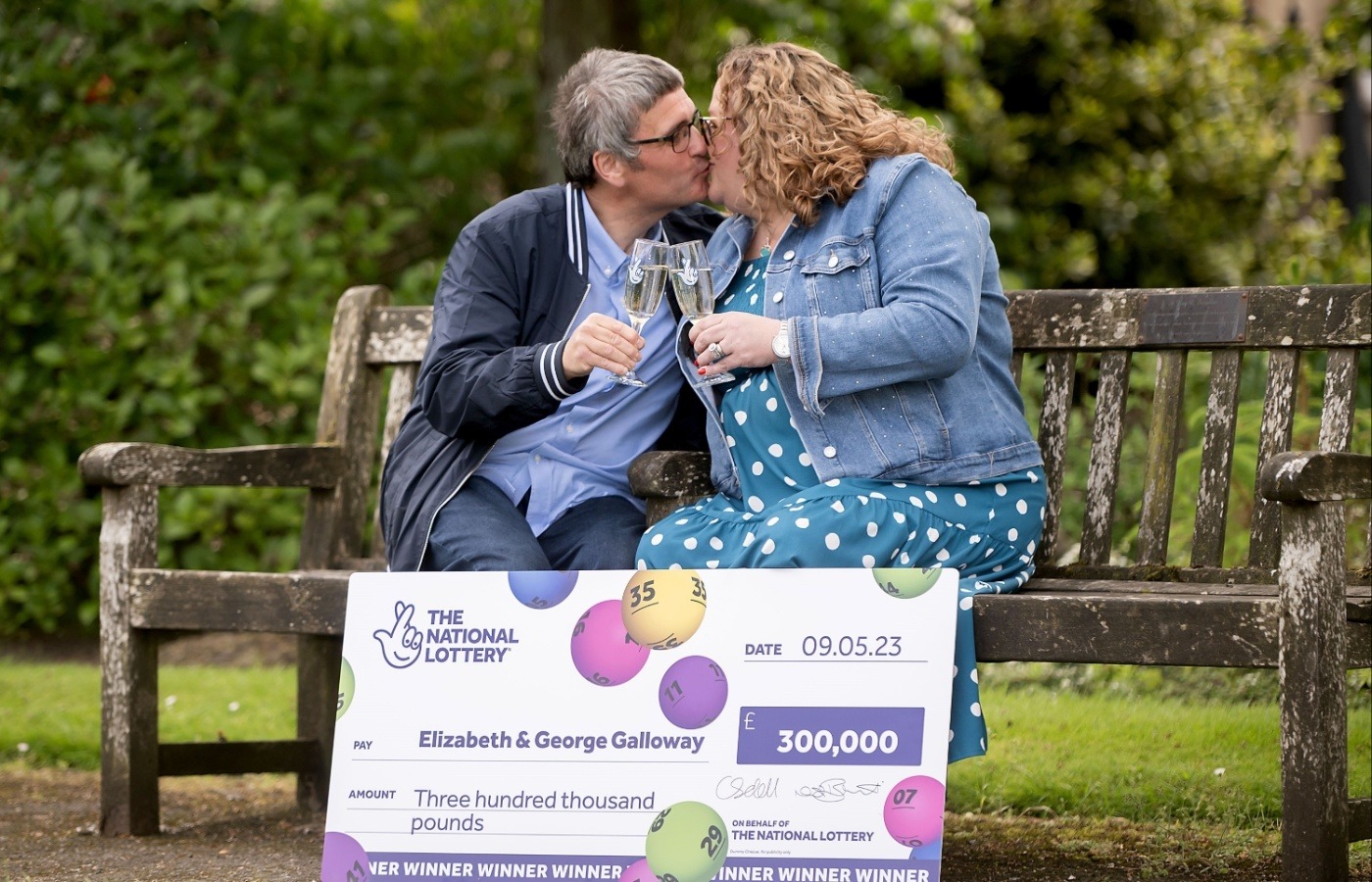 The 49-year-old was left stunned after initially thinking she had scooped £1,000.
When she looked more closely and continued scratching off the numbers on the card it revealed the true size of the fortune.
She said: "I regularly buy scratchcards but have never won more than say £10, so I couldn't quite believe it when I started to see what I had won.
"At first, I thought it was £1,000, which I would have been happy with, but as I carried on, I realised it was much more than that and I was in complete shock.
"I called my daughter and we went back to Tesco together, where I'd bought the scratchcard, to check I wasn't seeing things. They said I needed to contact Camelot, so I knew then that I must be right.
"After they confirmed everything, I called my husband who thought I was winding him up. I was absolutely ecstatic and kept having to check it was real – I still can't believe it now."
The couple say they can now pay off their mortgage almost 15 years early, something they never imagined would be possible.
Mrs Galloway added: "Our daughter is currently renting a flat and, with the way the market is at the moment, it's been difficult for her to get on the property ladder, so we're looking forward to helping her out.
"I'd always said that if I won the Lottery, I'd buy my dad a new car so I can't wait to do that, as well as treat my mum to her dream bathroom.
"Paying off our mortgage early is something we never thought would be possible – being able to do that alone is incredible. At the moment George regularly does overtime, but now he won't need to so we can have a little more free time together, enjoy a few staycations and help our loved ones."
Mrs Galloway bought her winning scratchcard from the Tesco Extra on Springburn Road in Glasgow.
The Bingo Bonus Scratchcard from The National Lottery has a one in 3.22 overall chance of winning a prize.
Money generated from National Lottery players goes to various funded projects across the UK with over £47bn being raised for National Lottery Good Causes to date.
If you're worried about your own or someone else's gambling, you can contact The National Gambling Helpline free, 24 hours a day, seven days a week on 0808 802 0133 or online here or from NHS Inform here.