A little girl whose wheelchair was stolen along with a family's car is "delighted" to have it back.
Alba McCulloch's mum had packed her and her twin brother's nursery bags into the Range Rover on Tuesday night but on Wednesday morning the car had disappeared.
Katie McCulloch told STV News: "We were shocked and heartbroken to find someone had stolen our family car.
"Having them steal the car with the chair in it ment Alba had no way of getting about on her own.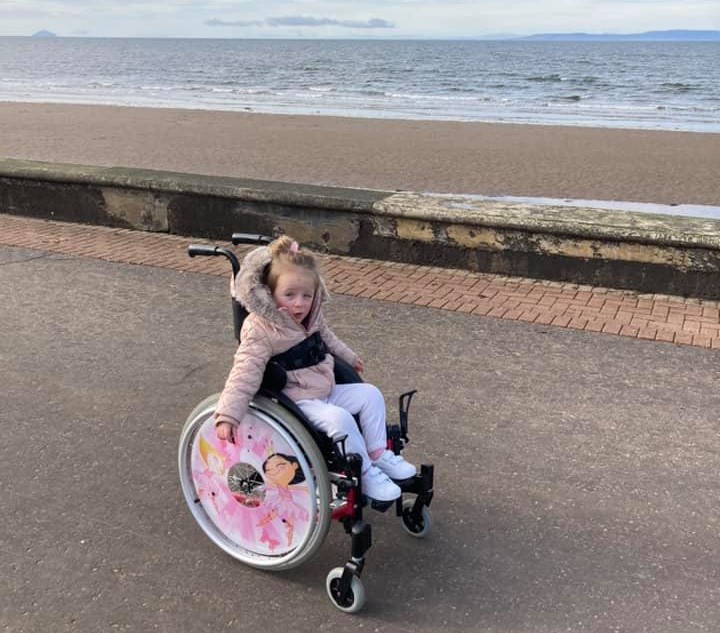 "We worked so hard to afford that car and it was a special treat we got ourselves after a terrible few years, for someone to just take it was gut wrenching."
Police said the white Range Rover was taken from outside the family's home in Kilmarnock sometime between 6.30pm on Monday and 8.25am on Tuesday.
When Mrs McCulloch shared an appeal on social media word spread quickly about how the theft had impacted on three-year-old Alba who needs her chair due to a spinal cord injury which left her paralysed.
The theft also meant the McCullochs were without a car to take the kids to a number of hospital appointments.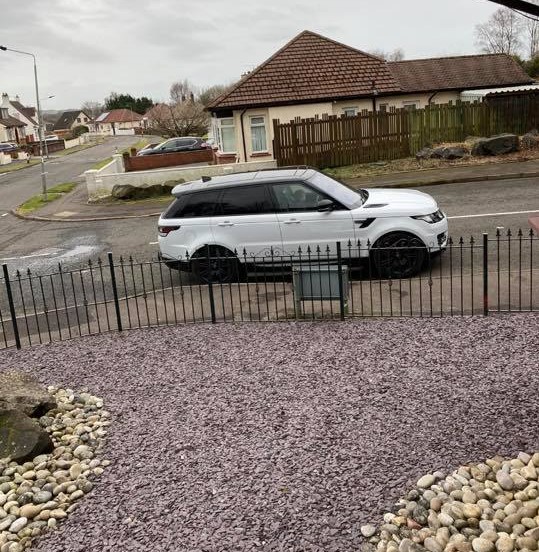 Alba's chair was specially customised with designs on the wheels, but the family resolved to get Alba a new chair and make it "even more gorgeous for her".
However, the car was found abandoned in Dreghorn, near Irvine, in the middle of the road with the front door open and the hazard warning lights on, Mrs McCulloch said.
The number plates had been removed but there was no damage to the vehicle and Alba's wheelchair, and the children's nursery bags and jackets were as they had been left.
On Wednesday, Mrs McCulloch said: "Words can't describe how happy and emotional we are.
"[Alba] was so happy to get [her chair] back the wee soul. We have one absolutely delighted little girl this morning.
"Thank you to the person who found it and called it in and to everyone who shared the post and got word out. We are overwhelmed at the response this got."
A Police Scotland spokesperson said: "We can confirm the vehicle has been recovered and the child's wheelchair has been returned to the family. Enquiries are ongoing and we thank the public for their support."