The parents of a baby who died at Glasgow's crisis-hit 'super hospital' after contracting a toxic infection are taking legal action against the health board.
Sophia Smith was just 11 days old when she died from MSSA in the neonatal intensive care unit at the Queen Elizabeth University Hospital in April 2017.
Her parents, Theresa and Matthew Smith, said they felt stuck in a "wasteland" in their efforts to get answers from NHS Greater Glasgow and Clyde.
The couple, from Inverclyde, want to know how their daughter contracted the infection and claim they were told by a clinician it was just "bad luck".
"From day one there's been very little two-way conversation, nothing is forthcoming to us," Mr Smith said.
"There's no transparency, we've asked questions but we're still trying to get the answers and have been stonewalled for the last three-and-a-half years."
Sophia had difficulties breathing at birth and had been transferred to the Queen Elizabeth's neonatal intensive care unit.
Her health was improving and the family was told she would be home within a few days.
But her condition suddenly deteriorated and she died at 11 days old.
Mr and Mrs Smith believe they haven't been told the truth about what happened and feel they have no choice but to take legal action.
"It's something we didn't want to do. We didn't want to put ourselves through it, we didn't want to put our family through it, we didn't want this," Mrs Smith said.
"We're expected to just accept that our daughter is dead and not really know how and why that happened.
"We have learned to cope and function with this grief, every day, and it's just been a case of the waves still coming.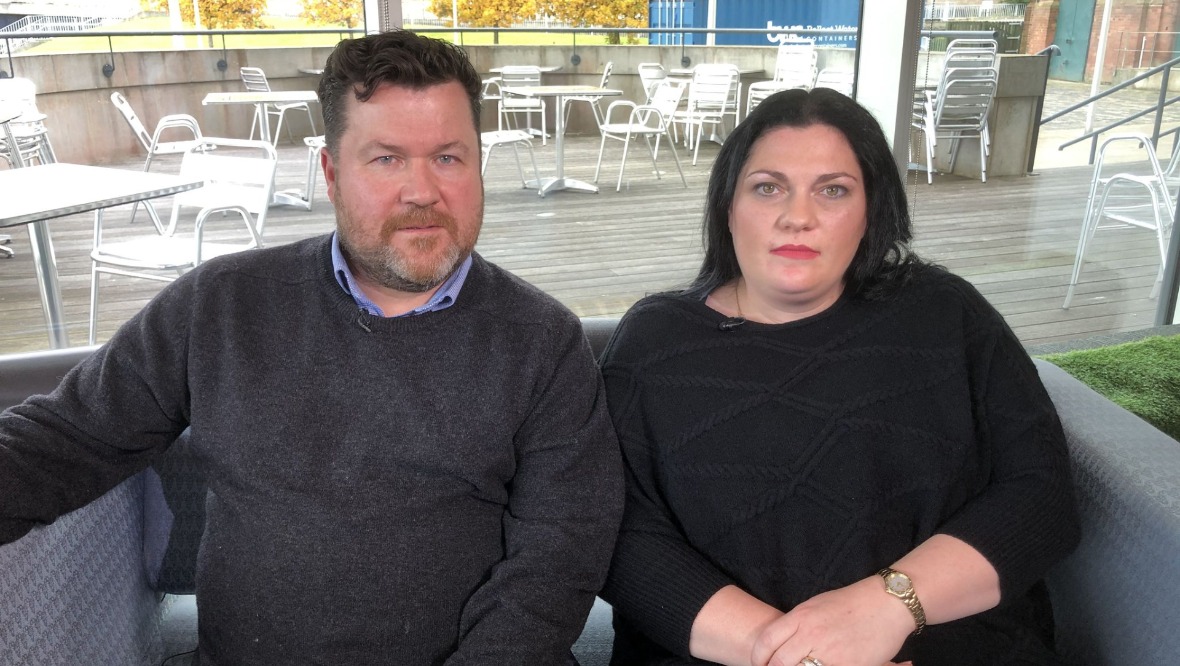 "But we're learning to swim better because there's nothing else we can do until people have enough mercy to give us the answers that we seek."
They said their search for answers had taken a toll on them both emotionally and physically.
"Recently we knew that Sophia should be starting nursery," Mrs Smith said.
"We'll have that forever – Sophia should be beginning school, she should be beginning high school, this should be her birthday – we will have that forever.
"So people think that you lose at the time, actually you lose for a lifetime and you grieve all of those milestones as much."
The hospital has faced various allegations over safety concerns since it opened in 2015.
A spokesperson for NHS Greater Glasgow and Clyde said the health board could not comment due to the ongoing legal proceedings.