The prosecutor who won justice for murdered Alesha MacPhail and her family said he is still haunted by the "horror" of the case.
Iain McSporran QC said seeing a picture of the six-year-old schoolgirl takes him back to the "most horrible place".
Aaron Campbell was just 16 when he abducted, raped and murdered Alesha, who was visiting her grandparents during a holiday on the Isle of the Bute during the summer of 2018.
Last year, the teenager was sentenced to life in prison with a minimum of 27 years. That was later reduced to 24 years on appeal.
Speaking to Hey Legal Quiz, McSporran described the notorious child murder case as one of his most memorable.
He said: "I will never be able to rid myself of the feelings I have from that case.
"And I'm sure I'm not alone. I know that police officers, even the pathologist giving evidence was almost in tears, the defence counsel and agent I know all were affected and will be affected by that case.
"You think you're inured to it, but you're not.
"And I just know every time there's a newspaper article or something on the television about that case and I see the photograph of that beautiful wee girl, it just takes me back to the most horrible place."
Campbell denied killing Alesha during his trial, but then later admitted he was "quite satisfied with the murder" after being found guilty.
He also revealed he was "mildly amused" the police had not arrested in him in the days following the murder.
McSporran, who last year helped to convict carers Edward Cairney and Avril Jones for the killing of vulnerable Margaret Fleming, said he was "confounded" by Campbell.
The lawyer, who has been a prosecutor for 13 years, said: "Despite thinking I have a reasonably good cross-examination style, I have to acknowledge that I was completely confounded by a 16-year-old boy.
"That makes you think: 'What skill set do I have if he was able to resist any of my apparent skills?'
"The horror of that case was unbelievably memorable."
'Catching a cold-blooded killer'
Armed with a knife, "cold-blooded" Campbell snatched Alesha out of her bed before carrying her to the former Kyles Hydropathic Hotel on the island where he raped and murdered her on July 2, 2018.
Campbell then threw his clothing into the sea before going back to the scene to retrieve his phone.
Alesha's body was later found in a wooded area of the island a few hours after her family reported her missing.
She had 117 injuries, the trial heard, although some could have been caused by vegetation.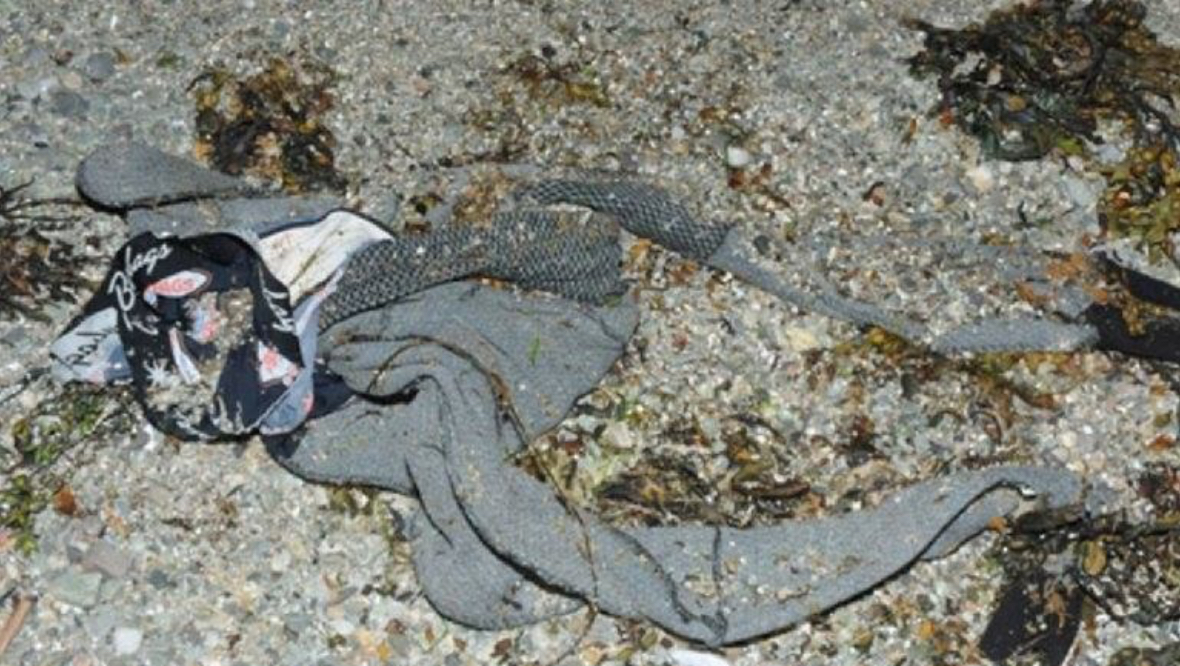 Several key pieces of evidence were presented by the Crown during the trial which helped to convict the killer.
A cybercrime expert told jurors a search was made on Google at 12.32am the day after Alesha's body was discovered. He said a phone was used to access a How Stuff Works article, entitled "collecting DNA evidence".
The teenager sent a selfie-style video to a Snapchat group with the message: "Found the guy who has done it."
A knife that was discovered on the beach opposite where Alesha was last seen had the same design as those found in Campbell's house.
A pair of jogging bottoms intertwined with a pair of boxer shorts were discovered on the shoreline near to where Alesha's body was found. A black hoodie which was heavily salt-stained was also discovered on the shore.
DNA was found on various parts of Alesha's body, including intimate areas, with 14 samples matching Campbell.
CCTV also captured him entering and leaving his house several times on the morning he murdered the schoolgirl.
During sentencing, Lord Matthews told how he was "shocked" when he read the "cold-blooded and horrific" account given by the killer to a psychologist after his conviction.
Alesha's mum Georgina Lochrane told STV News that Campbell had "destroyed" her family.
She said: "He has gone in with a wrecking ball and destroyed us all but it's up to us to pick ourselves up.
"Every day shocked me. I would go in to the courtroom and I would think 'right I've heard the worst' and then I would hear even more.
"He went into the trial with a shot in the dark and hoped he would win.
"To be honest, I wasn't shocked when he admitted it. I was more shocked at how quickly he admitted it because that was all I wanted. I just wanted to know why."
Alesha's uncle, CJ MacPhail, has since called for changes to the law so that children accused of the most serious crimes – such as rape and murder – can be tried as adults in court.
Campbell was sentenced as a child and initially could not be named because he was under 18. The judge lifted that restriction after a challenge by media outlets, including STV News.