A pensioner who has tended a remembrance garden for nearly 30 years is "devastated" after she was told it would be turfed.
Pamela McLaughlan was allocated the plot in the corner of the back garden 28 years ago when she moved into the flat she shares with her husband in North Lanarkshire.
The 80-year-old, who cares for her blind husband Robert and suffers from COPD (chronic obstructive pulmonary disease), was hesitant to start gardening when she was told it was hers but eventually took to it and it became her passion.
The garden became a place of respite for her where she can be alone with her memories, especially of her sons Greig, who died in 2007 from a sudden heart attack, and Clarke, who died last year with cancer.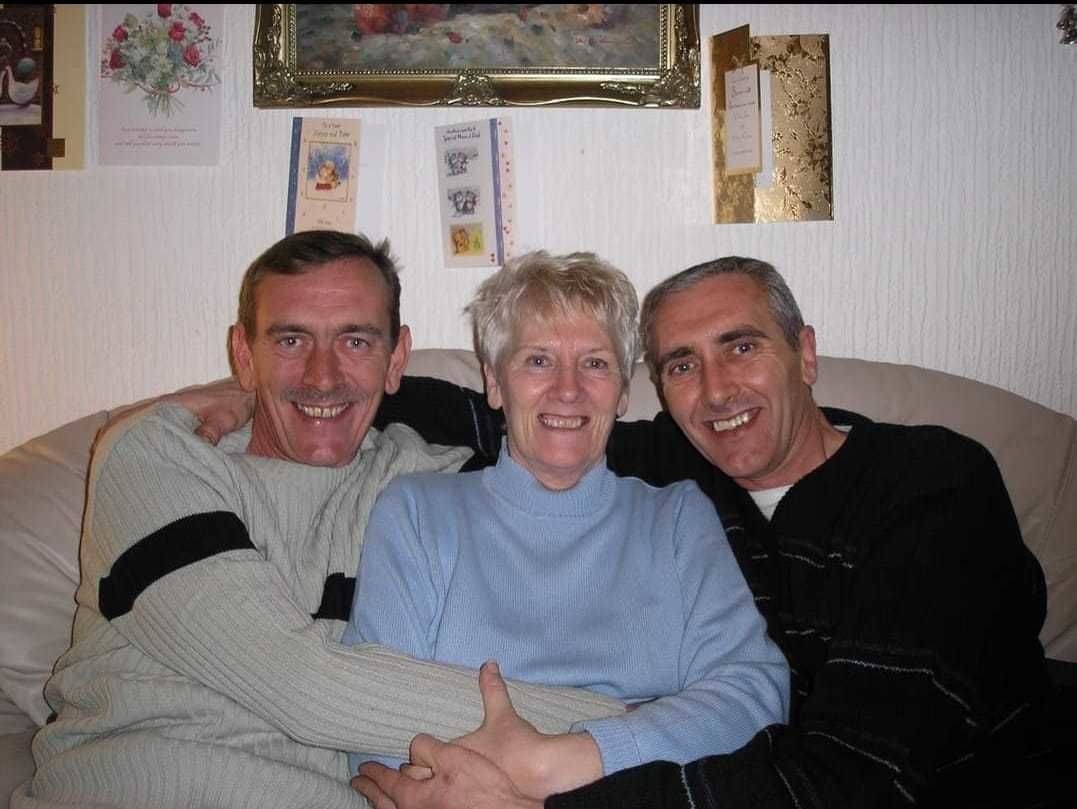 "I just feel devastated," Pamela told STV News, "That's my boys' garden."
The great-grandmother has planted rose bushes in her sons' memories and there is a memorial bench with commemorative plaques.
"I have photos of my boys and my grandchildren in that garden. It's the only thing I have. It's taken all my memories," she said.
Pamela turned 80 on Thursday but, she said, she could not celebrate. She said thinking about losing her garden behind her Wishaw flat made her burst into tears.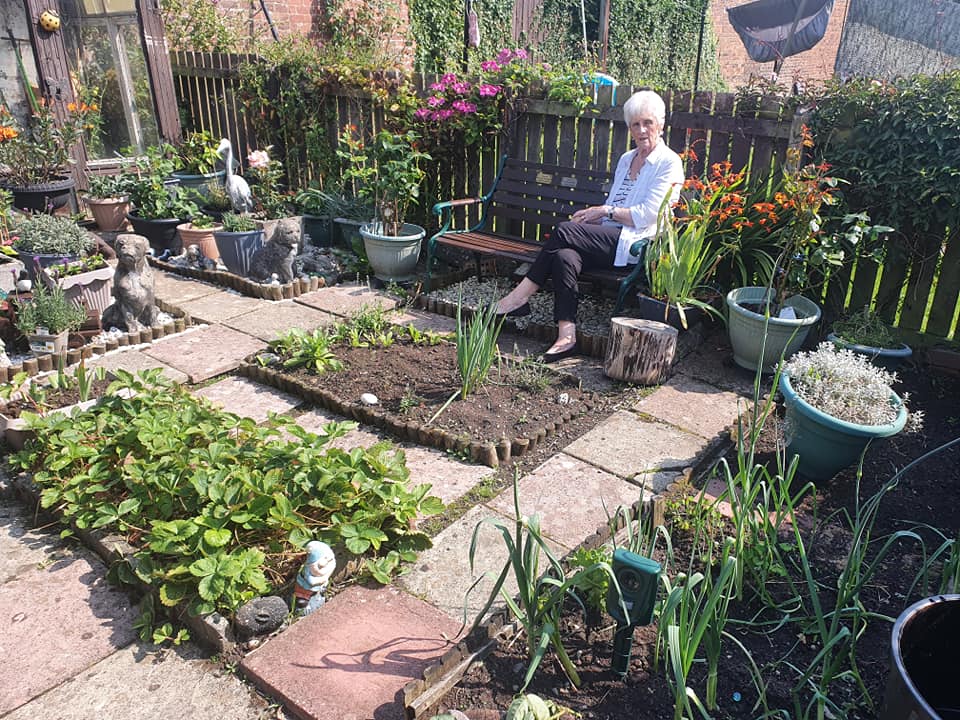 A letter posted through her door, signed only "your neighbours", said it had been noticed Pamela had "commandeered a section" of the garden.
It continued: "It would be appreciated if you could restore this back to the original condition…
"They are showing zero compassion, zero humanity. Why can't they show some mercy?"

Paul Jordan
"If this is not done further action will be taken."
The two previous tenants of Pamela's flat, more than 28 years ago, were already caring for the plot at the rear of the back garden so not only does she not know what its original state was but she was hurt by the accusation that she had "commandeered" it.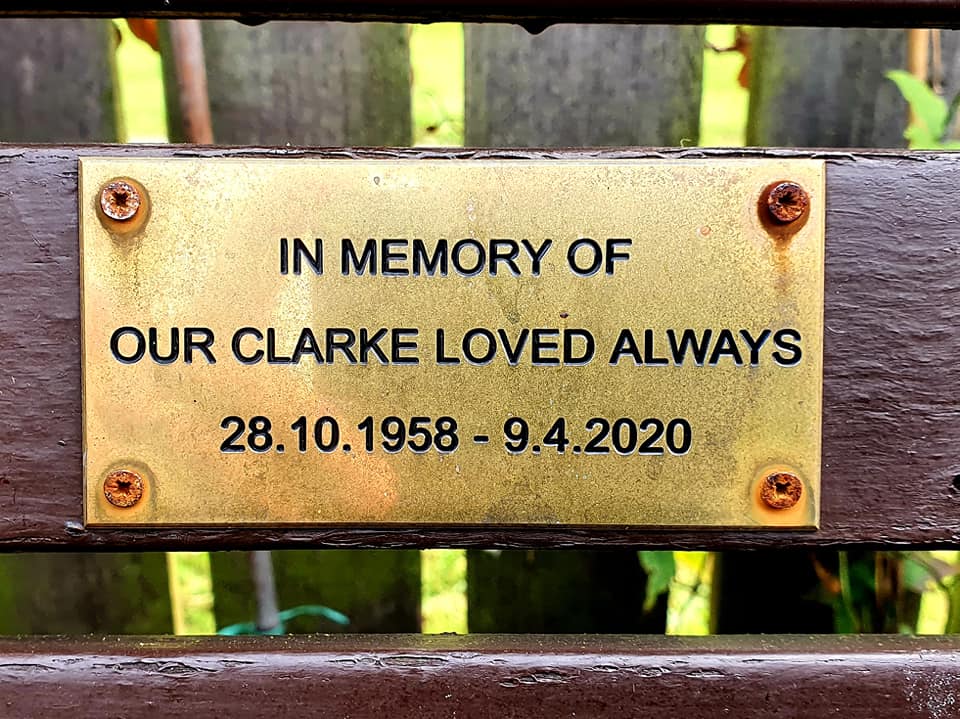 Pamela's only living child, Elaine, said her mother fainted when she read the letter.
The letter was not from Pamela's landlord Wishaw and District Housing Association but the organisation, part of the Trust Housing Association group, has since instructed her that the area is not hers.
Pamela's son-in-law, Paul Jordan, said he became angry when he heard they planned to turf the garden.
"I love Pamela like she was my own mother," he told STV News, "Pam is thoughtful, kind and would go out of her way for anybody.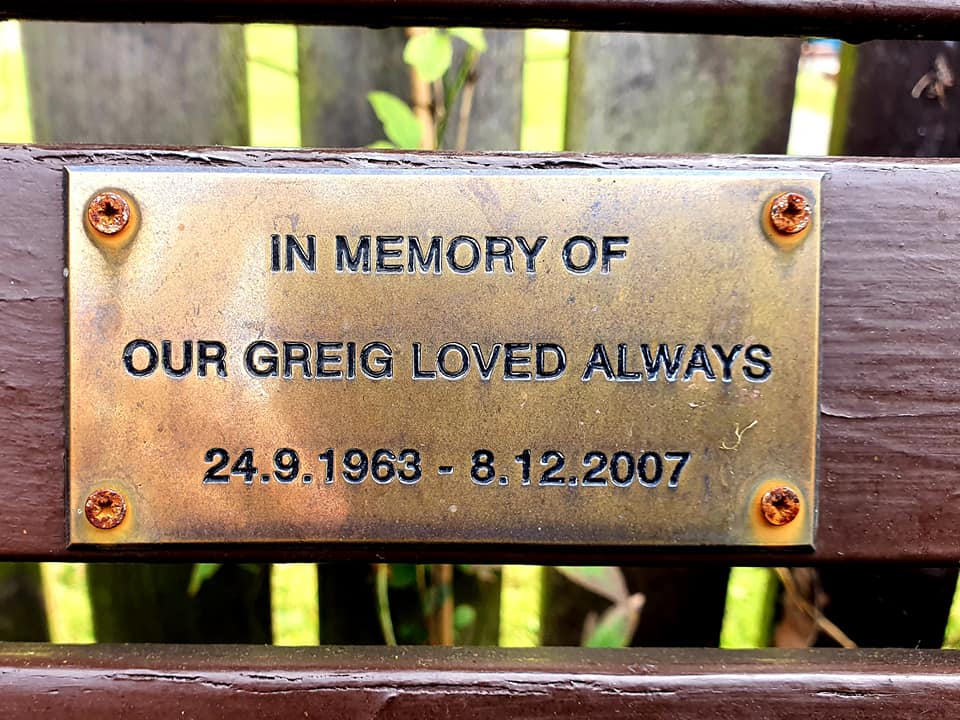 "They are showing zero compassion, zero humanity. Why can't they show some mercy?"
Pamela and her family know the remembrance garden cannot stay that way forever, but as the grandmother gets older they also know that she will not be able to tend to it indefinitely.
The 80-year-old's nephew, Davie Armit, said: "Personally, I would like my aunt Pam to continue to have the pleasure of maintaining that little piece of garden for the rest of her days or until she is not capable of looking after it.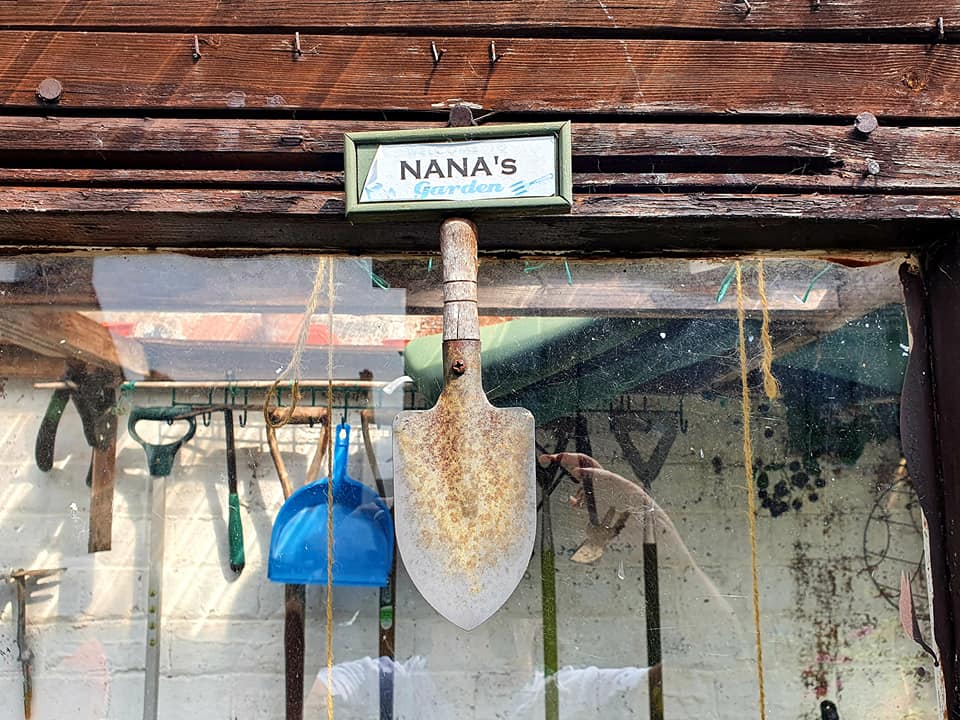 "This little piece of garden has been the other part of her life from my uncle Bobby. She said to my mum, 'Without this wee piece of garden, what's the purpose of me being here?'"
A petition set up by Paul has more than 1000 signatures calling for Pamela and her blind husband to be allowed to look after the garden for their remaining years or until they become unable to do so.
You can see the petition here.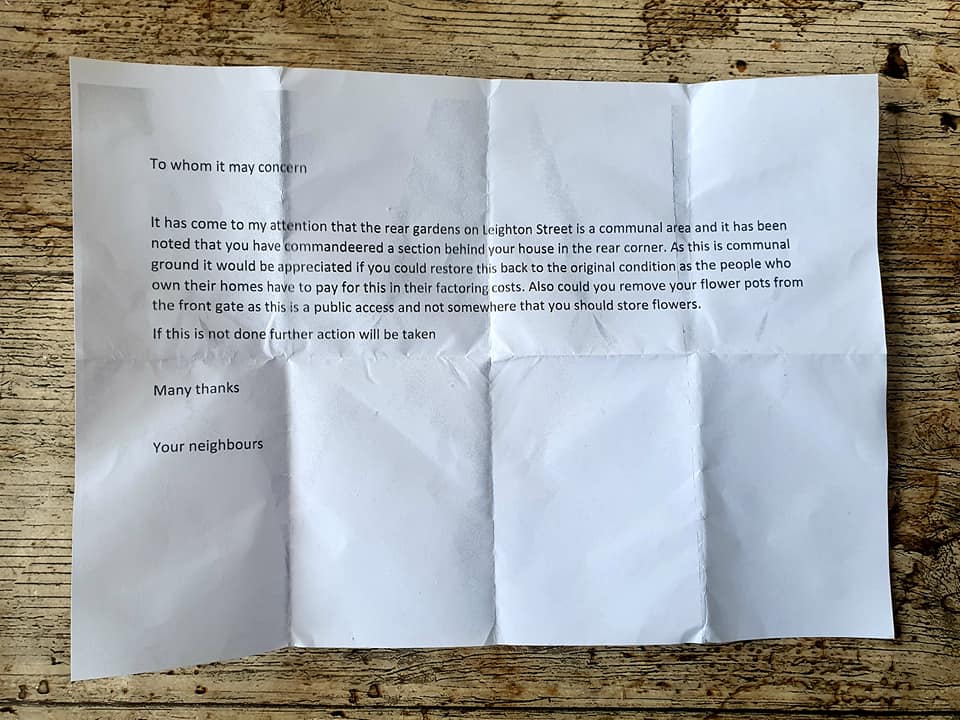 Gregor Colville, head of customer experience (landlord) at Trust Housing Association, said: "We are aware of ongoing concerns regarding the communal garden areas of one of our properties.
"Trust are continuing to engage with tenants and owners of the affected areas in an attempt to deliver a suitable and amicable conclusion for everyone."