When Nathan Chenery was bored one evening, he began to draw a sleigh.
His felt-tip pen artwork sparked an idea, and now his drawing has become a reality after the ten-year-old and his father, Neil, set about making the magnificent wooden creation – a labour of love that took weeks to perfect but is now bringing so much joy.
Nathan told STV News: "I was just drawing in my room and I thought 'why don't we try and put it together because I've got nothing to do during the winter'."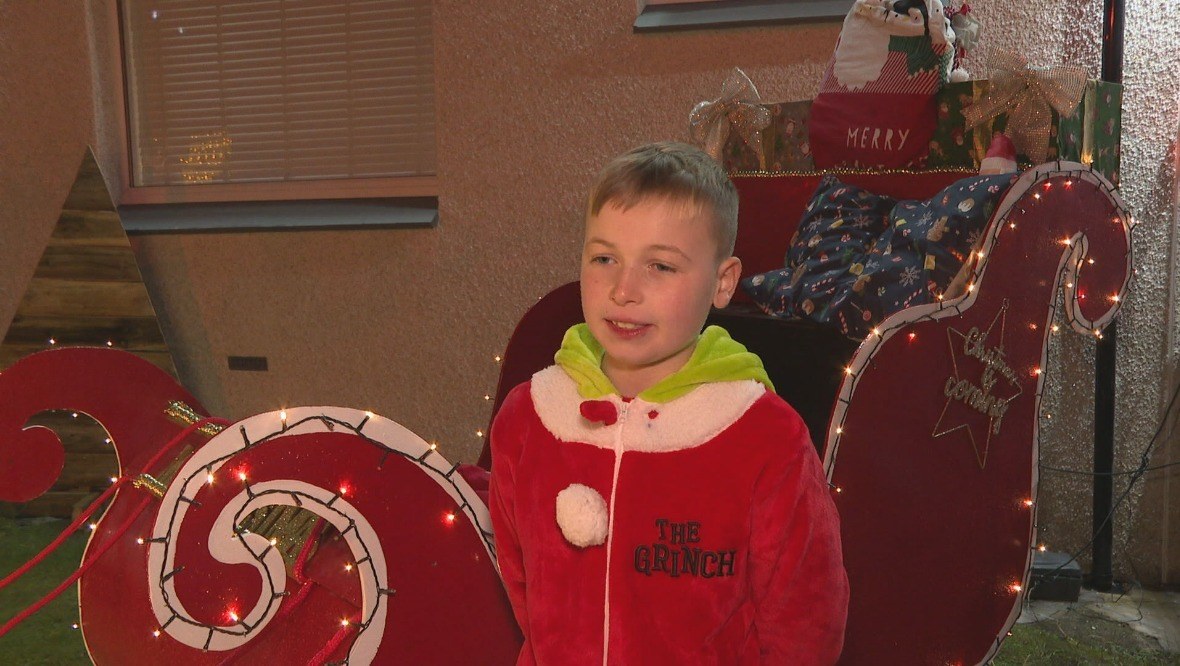 This wasn't just a creative project though.
Kind-hearted Nathan decided that they would place the sleigh in the garden, encouraging anyone who comes to visit to donate to East Dunbartonshire Foodbank, leaving goods in bins just next to the festive display.
"I thought why don't we give to a food bank so people who don't have that much food can get something and we can all be grateful for what we've got?"
Furthermore, Nathan hopes that the outdoor setting of the sleigh, in his front garden in Allander Gardens, Bishopbriggs, will provide a peaceful setting for all to get Christmas pictures and perhaps even catch a glimpse of Santa.
"I did it to help people that don't get to see Santa. Like people maybe with additional needs can come and sit on it and get pictures and it's completely free."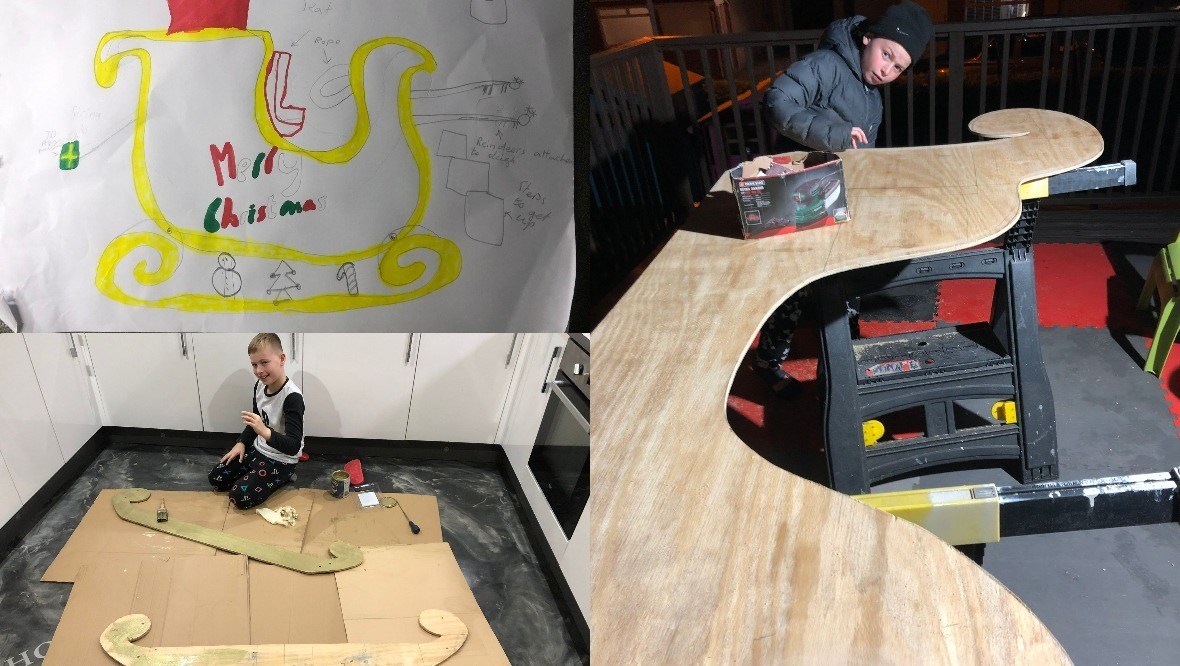 The amazing gesture has not gone unnoticed, with more than 500 people following Nathan's sleigh build on Instagram and even Santa and his elf making an appearance at the weekend.
The big man told STV: "In my busy schedule, I managed to create some time in my calendar to come along and bring some cheer to Nathan and his family and the kids of Bishopbriggs.
"It's absolutely fantastic – me and my elf were just discussing that there and it's definitely up there with one of the best sleighs I've seen, apart from my own.
"I think he can definitely have a job in the North Pole for years to come."
Santa added: "I think it's great a local lad coming up with this idea for a food bank and I hope people donate and continue to donate and it's well deserved I think."
Nathan's rightfully proud mum Leanne agreed.
She said: "He worked his socks off doing it. He was out in the cold and it was freezing but he just loves painting and all that so it was a great thing for him to do.
"He's got a big heart. He always talks about people who don't have as much as he has.
"There's a lot of children who don't get to go and see Santa – not just for financial reasons but because of additional needs they might not get to go and see Santa, so when Nathan built this he had that in mind.
"He wants someone to be able to come and see Santa without the queuing and all the hassle and bustle of it."