A woman who waited 21 years for a diagnosis after suffering from chronic pain has decided to share her experience to help others.
Maureen Menzies was diagnosed with fibromyalgia in 2016 after decades of enduring debilitating pain and tiredness.
The condition, which affects one in 20 people in Scotland, is a long-term illness that causes pain all over the body.
Maureen's symptoms began when the now-65-year-old underwent a hysterectomy at the age of 37 as a result of endometriosis.
The pain, which remained despite medication and treatment, was defined as chronic and she began undergoing tests and investigations to determine the cause.
Specialists considered possibilities including lupus and Cushing's syndrome.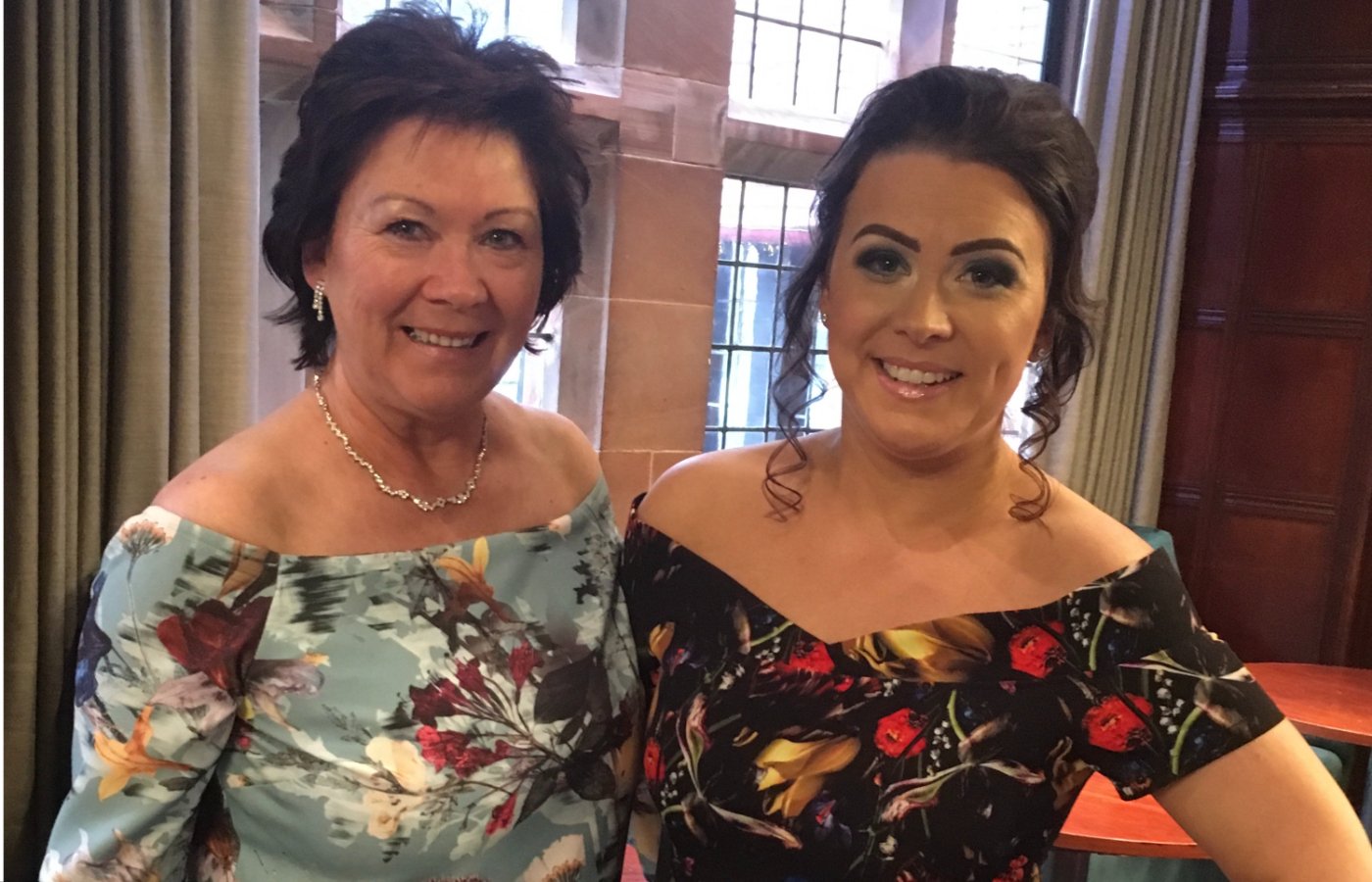 However, the pain continued and Maureen was eventually forced to give up her job, which required her to travel across the world.
In 2005, at the age of 48, she left her role in HR in the oil and gas industry and moved into a consultant job with grassroot community groups in Glasgow, a role she could work around her health issues.
Maureen later opened a bridal shop. However, she decided to close the business a year after finally being diagnosed with fibromyalgia in 2016.
Her symptoms can be so draining that she has to lie down and suffers from severe pain and cramps which make everyday tasks difficult.
She suffers with Irritable Bowel Syndrome (IBS), exhaustion and brain fog, which are all part of the condition. In addition, Maureen has an under-active thyroid and osteoarthritis.
On the realities of living with fibromyalgia, she said: "Every day I have to decide what's happening and what I can do and what I can't do.
"So, I have to plan, and I have to prioritise. I have to do that on a daily basis and sometimes I have to reprioritise come lunchtime depending on how I feel."
She added: "Some time ago I accepted that my life will never be the same again and not to get too hung up on that, to just say 'that's the way it is' and make the most of it and stay positive."
She admitted some may criticise her for not being more active if they are unaware of how the condition affects her, but added: "I just don't care about what anyone else says like that anymore".
Despite her pain, Maureen remains determined to participate in all aspects of life.
She continues to look after her seven-year-old granddaughter Ava and has even housed a Ukrainian refugee in her home.
She also loves to cook from scratch, bake and tend to her garden.
To anyone else suffering chronic pain, pushing for diagnosis or struggling to get through day-to-day activities, she said: "It doesn't matter if you don't dust, it doesn't matter if you don't make your bed one morning, it doesn't matter if you get a carry-out delivered one night because you couldn't be bothered with cooking. These things don't matter, but they absolutely would have mattered to me in the past.
"It's not something that you do overnight, and it's not something that everybody has the wherewithal to do.
"So, some people need help with that, similar to the support for other long term conditions like asthma or diabetes."
Maureen is now set to take part in a webinar about fibromyalgia organised by the Scottish Government and NHS Scotland.
The event will be delivered by public health initiative Flippin' Pain and national charity, Pain Concern on April 25.
The advice from Maureen is backed by Dr Barbara Phipps, an Edinburgh GP who runs a primary care-based programme for people with chronic pain, and who will also be on the panel as part of the fibromyalgia webinar.
She believes that providing hope for patients is one of the most important things she can do.
She said: "It's a very silent condition. You can't see it and therefore people can feel very alone, isolated and worn down by it.
"Meeting other people who have the condition is very supportive. It's an opportunity not only for them to learn and share but also for the medical practitioners to learn from those who have the condition.
"It's about breaking down the barriers between the medical profession and the people with chronic pain. It is also about giving hope that improvement is possible."
The Flippin' Fibromyalgia webinar is open to anyone and is free to attend. It is an opportunity for people to get advice and guidance and hear from world-leading pain experts as well as people, such as Maureen, who live with chronic pain.
There will also be opportunities for questions as part of the event.
The panel will also include Ian Magahy, who also lives with persistent pain, GP Dr Kieran Dinwoodie, and pain scientist and Flippin' Pain community champion, Professor Cormac Ryan and will be chaired by fibromyalgia sufferer, Louise Trewern.
The event takes place on Tuesday, April 25 from 4pm to 5.30pm. For more information and to sign up, visit www.flippinpain.co.uk