By Jenness Mitchell & Louise Scott
The family of a schoolgirl who was mowed down and left dying on the road has branded the killer driver's five-year jail sentence as 'outrageous and unjust'.
Shaun Gatti, 21, had been drinking at a nightclub in Paisley before he knocked down 15-year-old Robyn Fryar in the Renfrewshire town on July 7, 2019.
The teenager, who was struck as she crossed a road with friends around 2am, died hours later from her injuries.
Gatti fled the scene with a friend in his Volkswagen Golf and attempted to cover up his involvement by cleaning his car, hiding it under tarpaulin and removing its registration plates.
However, he was soon snared after an anonymous tip-off to police.
At the High Court in Glasgow on Wednesday, Gatti was sentenced to five years and three months in prison.
Robyn's parents, Iain Fryar and Cheryl Madden, told STV News they did not feel justice had been served.
Ms Madden said: "That's outrageous, absolutely outrageous.
"I'm going to appeal against that sentence because I don't think that was just."
Mr Fryar said he did not expect the sentence to be "so short".
He added: "A judge decides to give him a few years in prison. If that's justice, I don't know what justice is.
"It's like Robyn was insignificant and meant nothing.
"He can now go on and know he's going to be out. We have got to live in this hell for the rest of our lives.
"We can only visit our daughter at the cemetery. I know he's incarcerated, but he's still got a life to look forward to. My daughter never got a life to look forward to."
Gatti was also banned from the roads for 11 years and seven months after admitting causing the teenager's death by dangerous driving.
He also pleaded guilty to attempting to pervert the course of justice.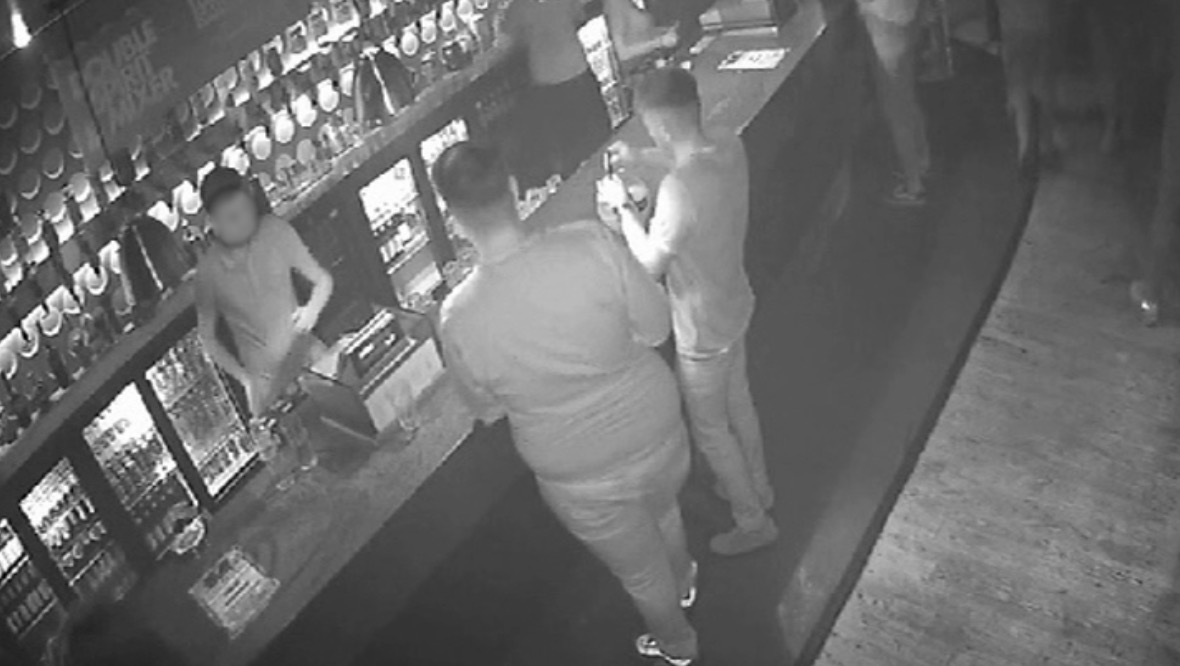 Gatti, who had been captured on CCTV drinking a cocktail out of a fish bowl at Paisley's Vienna nightclub before the fatal incident, was traced too late by police to have a drink-driving sample taken.
However, police estimated he was driving at up to 47mph in a 30mph zone at the time of the incident. He was also on the wrong side of the road.
Ms Madden said: "She would never have survived what happened to her. Her injuries were so severe."
Lord Mulholland told Gatti during his sentencing he had "delivered the most acute grief" and a "life sentence" to Robyn's family.
Mr Fryar said his "heart left" him when he was told the police were coming to pick him up following the incident.
He said: "You always think that these things happen to other people. You don't ever expect you to get that phone call."
Robyn, who was supposed to be staying at a friend's house that night, was described as "intelligent and brilliant at school".
Mr Fryar added: "She was everybody's friend, and she loved life.
"From being an IVF baby she was very special, and she knew it.
"She loved everything to do with life."
Responding to Mr Fryar and Ms Madden's call to appeal Gatti's sentence, a spokesperson from the Crown Office and Procurator Fiscal Service said: "As with all cases, the Crown will consider the sentence and give consideration to whether it might be unduly lenient."