John Kerry has said there is "something different" about the COP26 summit in Glasgow as he outlined the importance of tackling climate change.
The former United States senator attended a breakfast at the Glasgow City Chambers on Wednesday along with mayors from around the world.
Kerry, who currently serves as the US Special Presidential Envoy for Climate, explained the difficulties faced in previous years when trying to press ahead with climate action.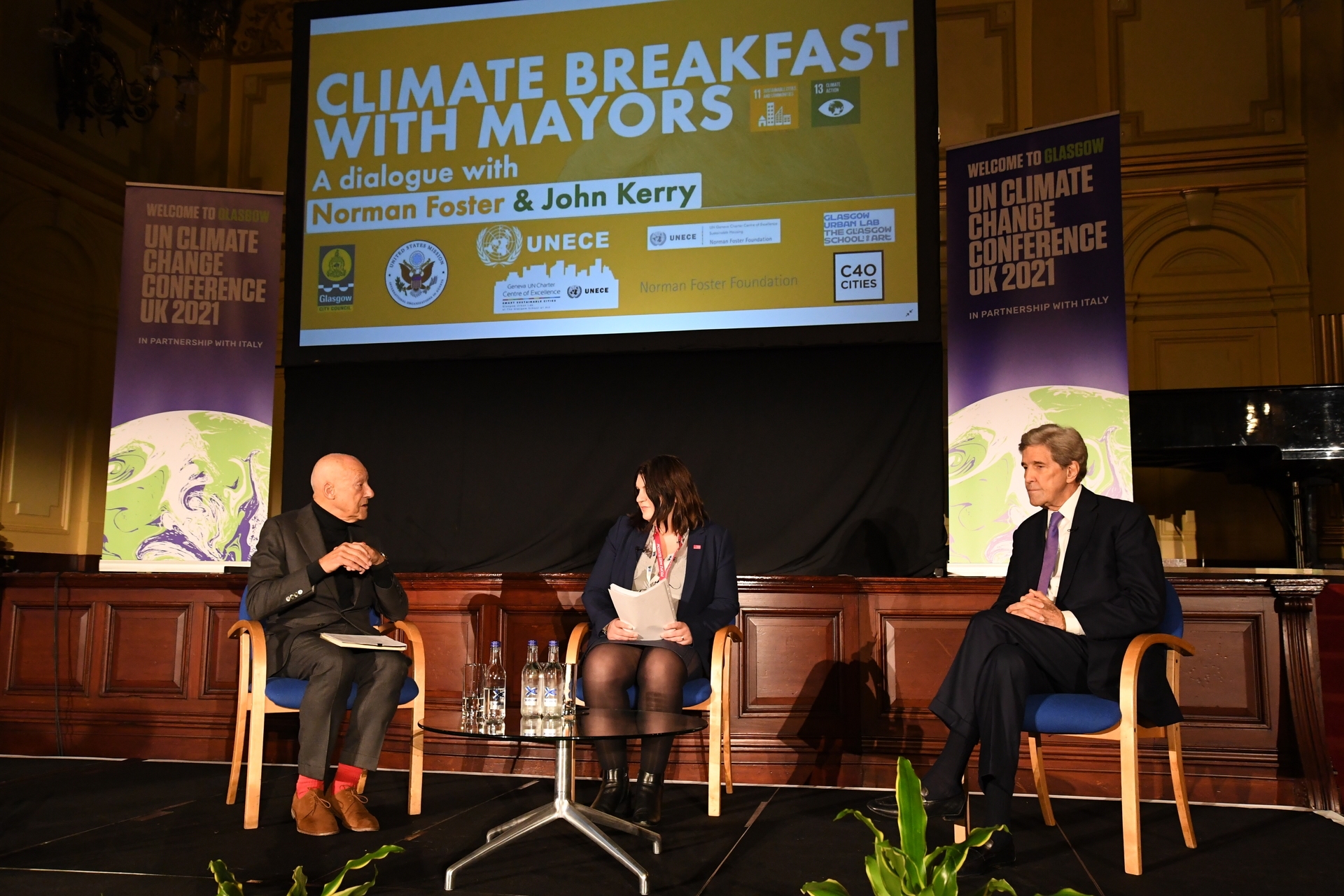 He pointed to the challenges he faced as senator from Massachusetts in 1998 when the US signed the Kyoto Protocol under the presidency of Bill Clinton.
But, the agreement wasn't ratified by the US Senate, with a number of US politicians believing it would damage the country's economy.
"Here in Glasgow, I really do feel there is something different," said Kerry, who ran for US President in 2004.
"I've been at COPs from the very beginning, post-Rio (Earth Conference, 1992).
"I was in Kyoto (COP3, 1997) when we made that decision, I managed that on the floor of the Senate where we couldn't move against the reality of people who were saying, 'well, we're not going to do this, China's not going to do this', it was just based on politics.
"'Why should we hurt our economy if everybody else is going to be racing ahead?'
"So there was just this indifference to the real choices of responsible governance.
"And a lot of people lied, and some still are. So, this is a fight not just to deal with the climate crisis, this is a fight for truth and reality, and for good governance."
Kerry also praised mayors for their efforts on tackling climate change, whilst criticising Donald Trump for opting to remove the US from the Paris Climate Agreement.
"You were heroic during that terrible, dark age of Donald Trump who pulled out of the Paris Agreement," he told the majors.
"I remember standing up the day after that announcement in New York with three governors – Jerry Brown, Jay Inslee, and Andrew Cuomo – and we announced, we're still in the programme."
He added: "That effort, together with governors across our country, actually kept the United States relatively close to our target during the years we were absent from the Agreement."