The manager of a bus company in South Lanarkshire said the company will struggle to survive if it cannot fill driver vacancies.
Max Cairns, from JMB Travel, told STV News that many staff have left the business to join the HGV industry, which also faces shortages.
The company has 25 vacancies, but can't compete with higher wages being offered to drive lorries.
"It's posing a significant challenge and we simply can't continue to run the level of service without getting new bodies in the business," he said.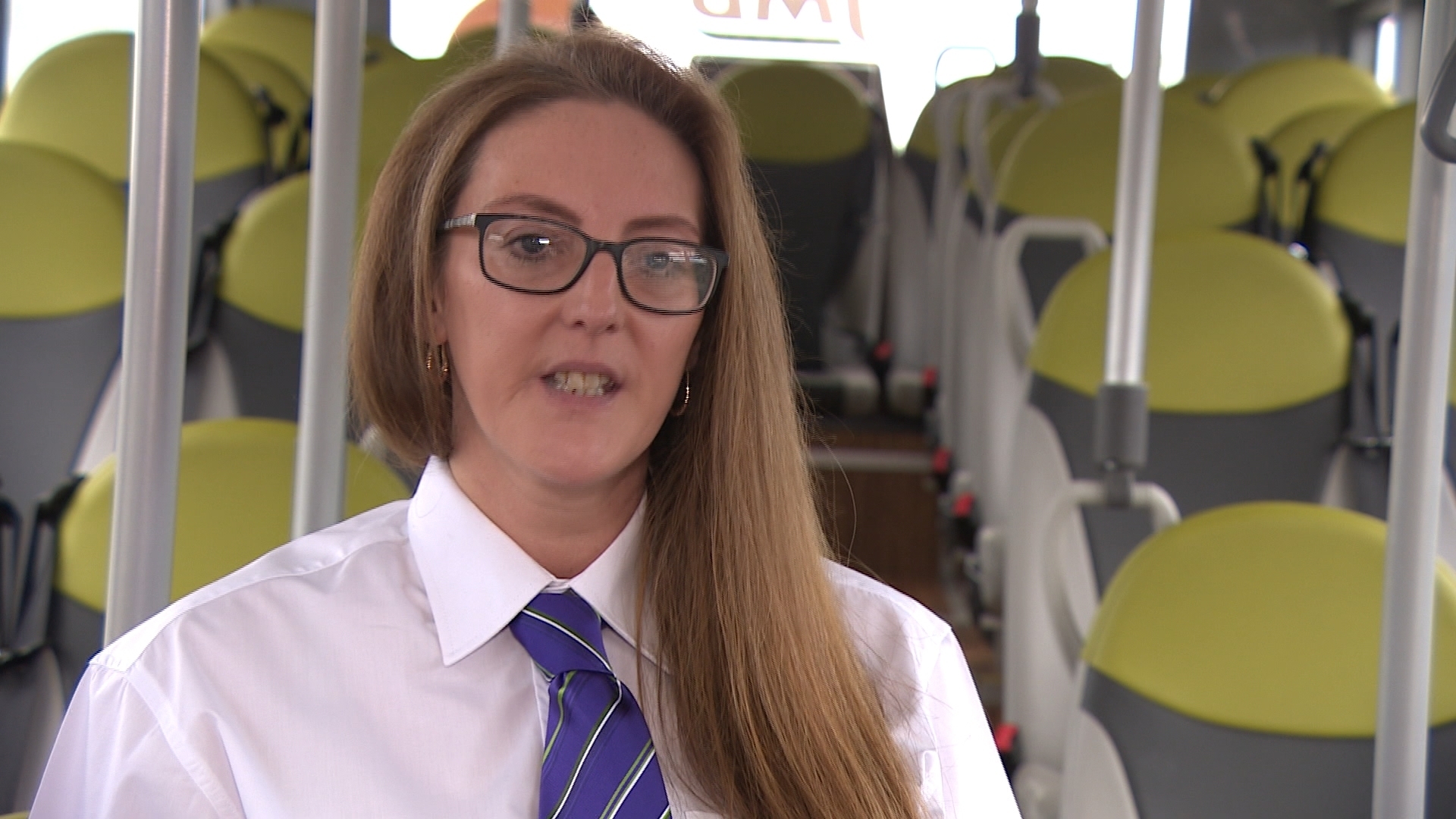 "It's just not viable anymore."
The firm is now trying to entice new drivers to the sector, with former cleaner Kylia Aitchison among those currently training.
She said becoming a trainee bus driver was a "great opportunity" and she sits her theory test soon.
"It's a very precarious time for the bus industry".

Max Cairns, JMB Travel
"It is scary to start with," she said. "You've got your width and your length and all that to think of. It's daunting at first, but you get there."
The company is hopeful the training school will be a worthwhile investment – but it's costing them around £3,000 per head and Scottish Government pandemic funding is due to end in July.
Mr Cairns believes it's too early to remove financial support, branding it a "critical time" for the sector.
He said: "We're not back at normal passenger levels and that's a result of not running full services because we don't have enough drivers.
"It's a very precarious time for the bus industry".
Big firms struggling too
Larger firms are also struggling to fill vacancies. First Bus said it was down 300 staff on pre-covid levels.
The company has also had to reduce the frequency of services and is relying heavily on drivers working overtime.
Head of operations Paul Clark said: "We're in a very competitive job market where we're having to compete against other sectors which we historically haven't had to do.
"The expansion of home delivery, warehouse operatives and the large salaries that are now available to people to drive lorries in the HGV sector."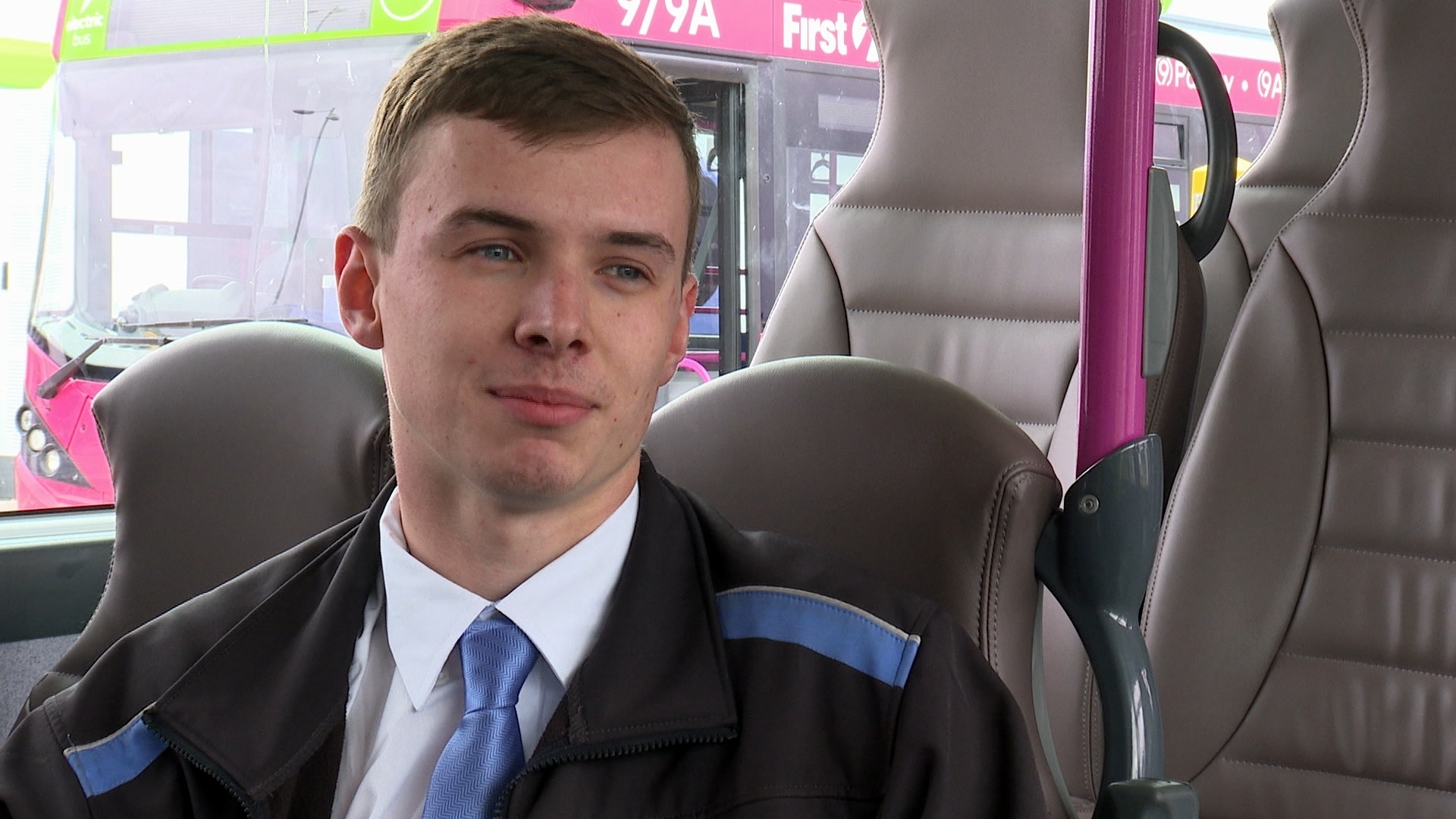 Brexit is also impacting the business, with the availability of applicants "significantly down".
Among those who want a career behind the wheel, however, is Rhys Holland, who is following in his grandfather's footsteps.
The 19-year-old "loved" his 12 months of training and has been promoted to lead driver.
"At one point we were driving over the Erskine Bridge and the sun was setting and I was like, 'wow, I actually get paid to do this job' and that's when it really hit home for me that this is the job I want to do."
A Transport Scotland spokesperson said: "Staffing pressures placed on the bus industry due to the Covid-19 pandemic are being compounded by the consequences of Brexit, which is causing labour market shortages across many sectors.
"We are working with bus operators and our partners across the public sector to promote the bus sector as a place to work while recognising that many of the levers are reserved to the UK Government.
"We have provided up to £210m in funding to support bus services during the pandemic and £40m in additional funding to support recovery this year."