The father of a schoolgirl who died after taking ecstasy says the 'not proven' verdict in Scotland doesn't serve any purpose, after the teenager accused of killing her was set free.
Stewart Handling told STV News it felt like his daughter, Grace, was on trial at the High Court in Glasgow earlier this month.
Callum Owens was cleared of killing Grace after admitting that he supplied her with ecstasy.
Owens admitted giving Grace a pill on June 28, 2018, from a bag of nine he had bought.
She was later found dead in 19-year-old Owens' house in Irvine, North Ayrshire.
Owens denied culpable homicide, and a majority jury found the charge not proven.
Mr Handling said: "I don't like not proven. It doesn't serve any kind of purpose in my book, you're either guilty or not guilty, so this middle ground I can only see it there to help the jury member, that's the only plausible benefit of having that; it helps the jury member who hasn't had quite enough evidence to sway them one way or another.
"This is the first case of its kind, so I just hope that the fiscal (Crown Office and Procurator Fiscal Service) in the future are still brave and if – god forbid this ever happens to another family – that we go for a conviction."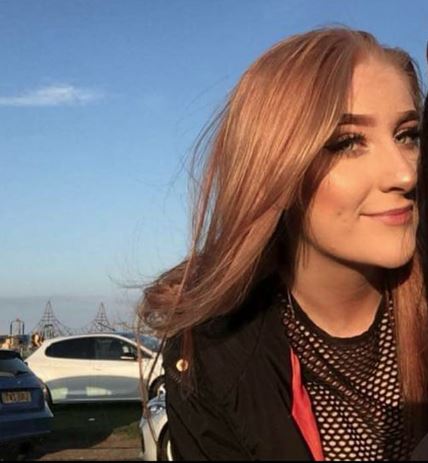 Grace's father also said it felt at times as if it was his daughter, and not Owens, who was on trial.
"You had to say to yourself 'wait a minute, who's on trial here', so that bit is wrong; that you're able to crucify somebody's character," said Mr Handling.
"I think Grace was absolutely savaged in there (court), her character was totally blackened – a wee 13-year-old girl, she's probably been in a group and she's probably said 'no' 100 times to ecstasy and maybe an odd time, maybe once or twice, she's given into that.
"She would actually hate the way this happened, you know, her life ended, she would be angry."
Grace's family had been aware that she'd taken the drug before, but believed she had stopped after they spoke to her.
The family would like to see tougher sentences for dealers who supply drugs to children. They hope other families won't have to experience their pain.
"She was a typical teenager, she had a difficult phase, you don't ever think it's going to come to an end, you always think 'you know something, in a few weeks' time it will be better or in a few months' time she'll get over that and she'll make better choices', said Mr Handling.
"Grace was a special girl because she always thought of others and that's why I'm sure she was at that house in the first place, because she knew that that boy was in his first tenancy alone and she didn't want him to feel alone
"It was one of the hardest days of my life (the day of the court verdict), apart from the police coming to tell us that Grace had been found dead. It was up there with that day."
STV News is now on WhatsApp
Get all the latest news from around the country
Follow STV News
Follow STV News on WhatsApp
Scan the QR code on your mobile device for all the latest news from around the country