A dog rescue centre in Ayrshire has closed its doors to new arrivals after being overwhelmed by demand.
Staff at Islay Dog Rescue Centre believe the cost of living crisis is prompting many people to leave their pets at shelters.
Owner Lorraine Jardine said people were having to make the choice between feeding their dogs or their children.
"Everything has shot up dramatically and people are really struggling," she said. "They're also scared if they do take a dog on, can they afford the insurance, can they afford to buy the food even on a weekly basis?
"If they have a choice between feeding their family or their dog, what can they do? We're inundated daily with people asking for rescue spaces for their dogs. More hand-ins now than ever before."
Breeds considered 'designer dogs', such as Pomeranians, British and French Bulldogs, are now ending up in rescue shelters.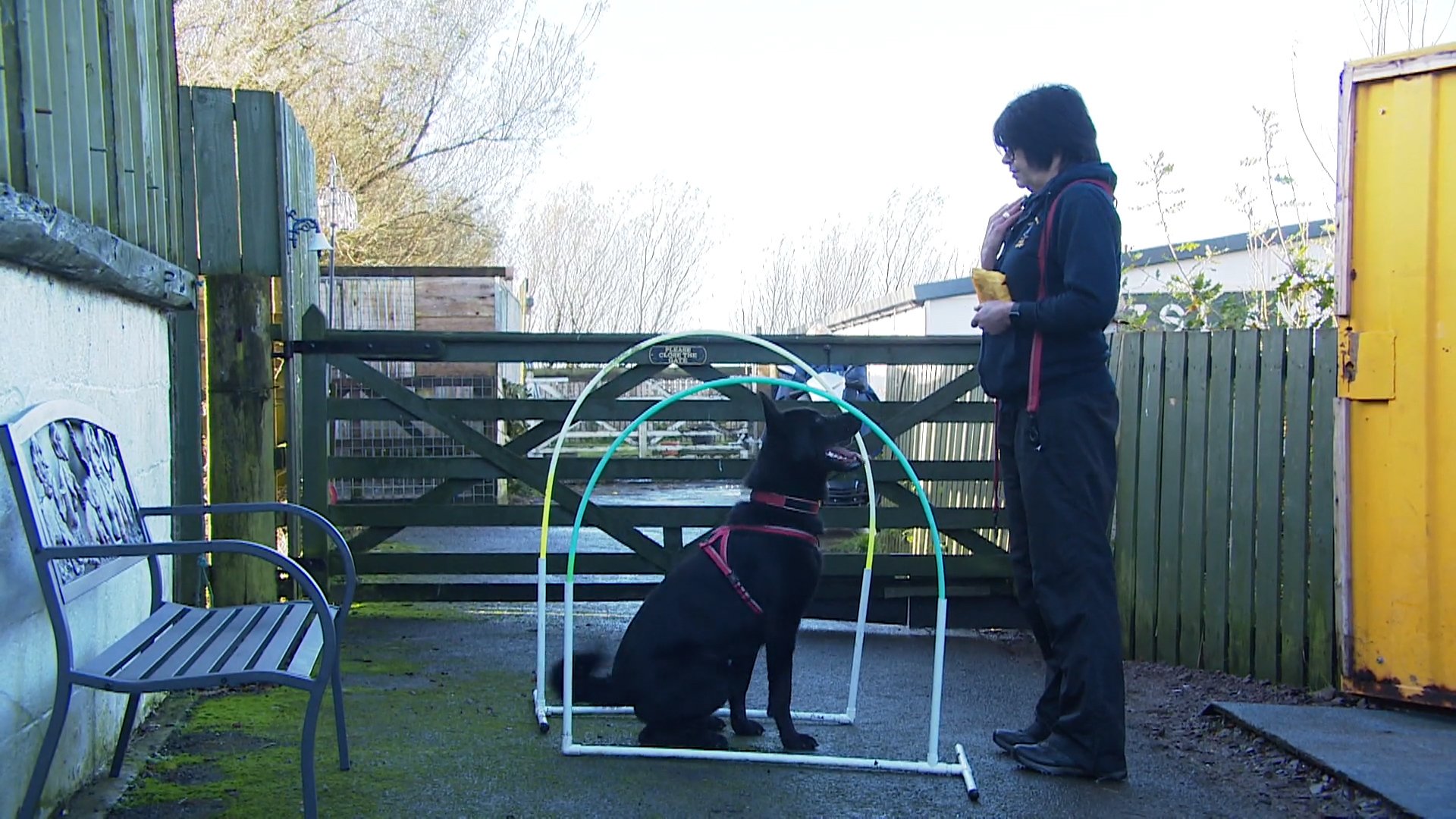 Lorraine said: "When I first started this 12 years ago, it was mainly Staffordshire Terrier types and Staffie-crosses, but we've seen a huge reversal in that.
"We're now finding the most desirable breeds are coming into rescue. We're getting a lot of cross breeds with made-up names. A couple of years ago, you couldn't have bought it for £5000 and now it's standing in our rescue."
Staff call many of them "Covid dogs" because they were bought during lockdown and lack behavioural and social skills.
Islay Dog Rescue is putting them through specialist training to prepare them for rehoming.
Assistant kennel manager Katy Edwards-Wood said: "People are taking a dog on now for company, forgetting that they need a little bit of training and help to sort some good manners.
"All of a sudden, their owners can't control them anymore so they're ringing the centre and we give them the training they need to get them back out there into homes."